Sisterhood Block Swap
To celebrate International Women's Day last March, Berene (the genius behind

Happy Sew Lucky Shop

on Etsy) released a

Sisterhood Block

and organized an international swap.  I wanted to swap with friends, so eight of us organized our own Sisterhood block swap.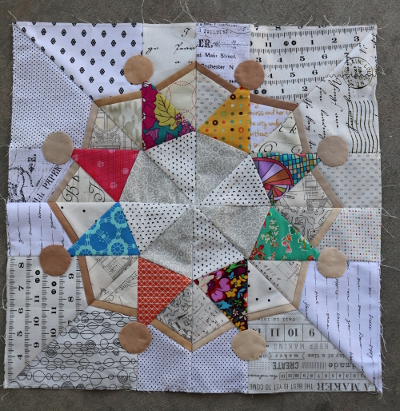 We started with several ideas for guidelines and I made the block above as a test block.  It was easier and faster than I expected.  We made the 16″ block, and each person made one of the triangular wedge sections for the block.  I discovered when printing the pattern that pieces for both left and right wedges print on one paper, so we printed 8 copies of the pattern to save paper and waste less.  I cut and clipped the sections together and distributed them to everyone.  When we swapped as a group, our only requirement was that the dress be Liberty tana lawn.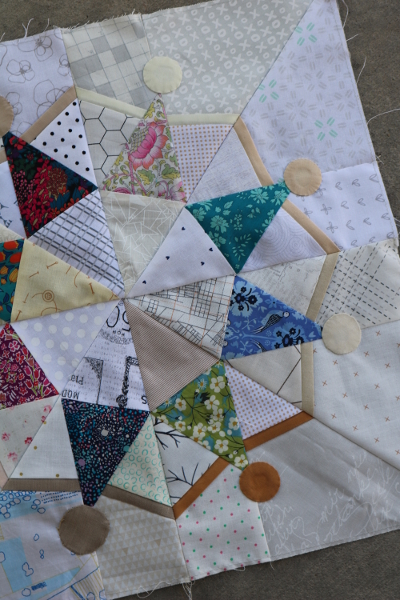 Each of us made eight of the same section with low volume backgrounds and when we swapped them I couldn't wait to see how they looked together.  I sewed my block together immediately.  The Liberty dresses are beautiful!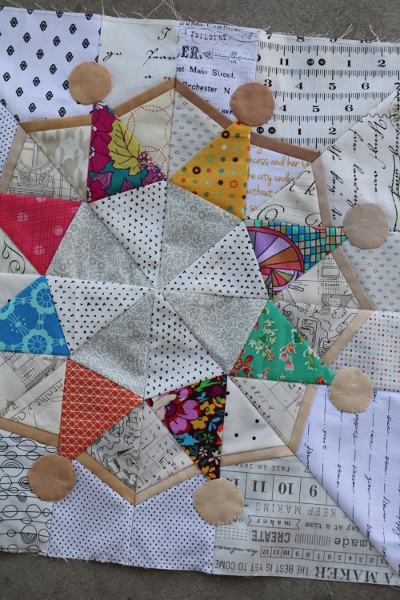 My test block also came together with bright colors and a fun pinwheel pattern in the center.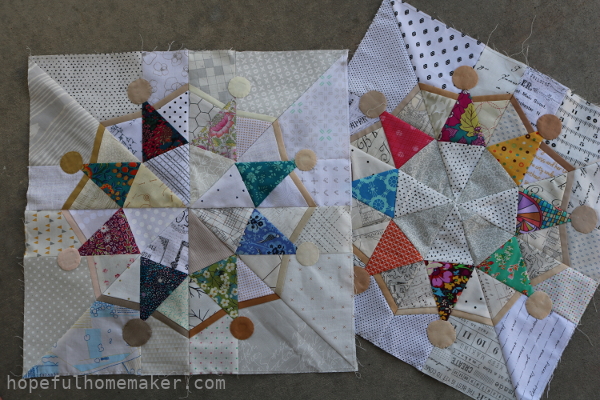 I like both blocks, but my favorite is the one on the left.  It represents our group of eight women who sew together every month, but our friendships encompass much more than sewing.  This block represents strength, unity, support and kindness. I have been so blessed by this group.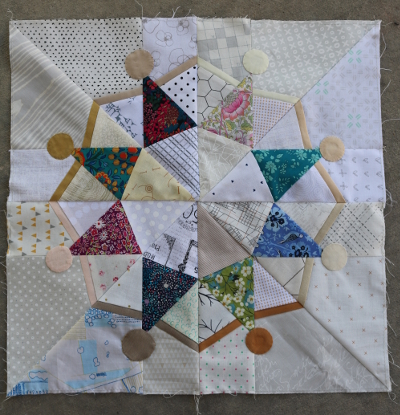 I plan to make our Sisterhood swap block into a mini quilt for hanging in my studio but I have no idea what to do with the test block.  Any suggestions?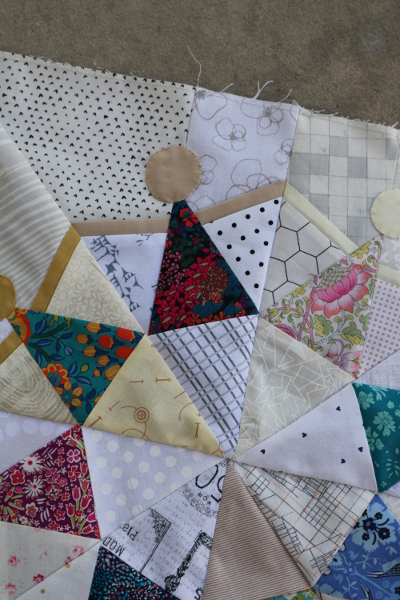 This pattern is a great way to celebrate friendship.  It's well written and easy to follow.  I highly recommend it!