Be Brave Mini Quilt
A few years ago my sister made me this amazing improv quilt block that says, "be brave."  I have a really bad habit of saving things that are special instead of just using them.  I always tell myself I'll find the most amazing, perfect use for it and THEN I will use it.  Unfortunately, I did that with this quilt block.  It went in a box with a few pieces of fabric for the quilt I thought I would make.

Except I forgot all about it.

I rediscovered the block a few weeks ago and immediately made this Be Brave Mini Quilt.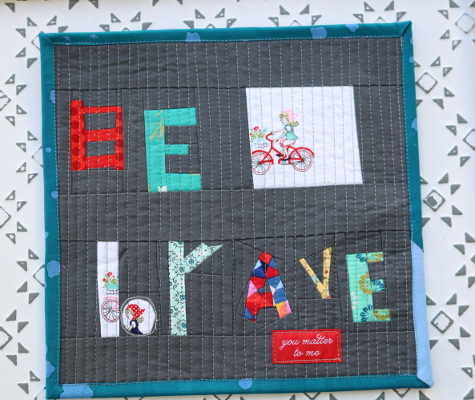 At least I learn from my mistakes!  It only took a few minutes for me to quilt it with straight lines approximately 1/4″ apart.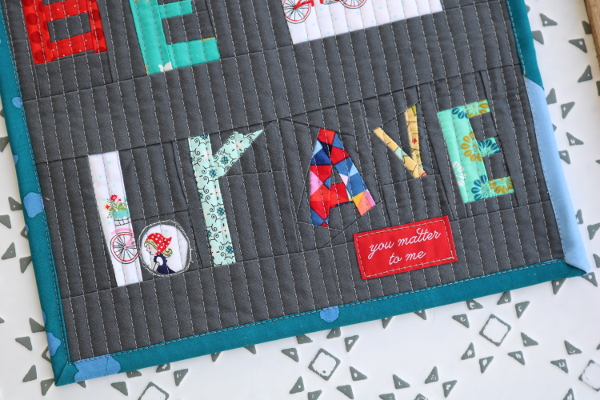 After quilting I remembered a jar of labels that same sister gave me, and in it I found the "you matter to me" label.  The bright red message fit perfectly at the bottom of the mini quilt.  I chose a bright print from my stash for the back and added tabs for hanging.  A leftover piece of binding completed the project – perhaps the fastest finish of anything I've ever made!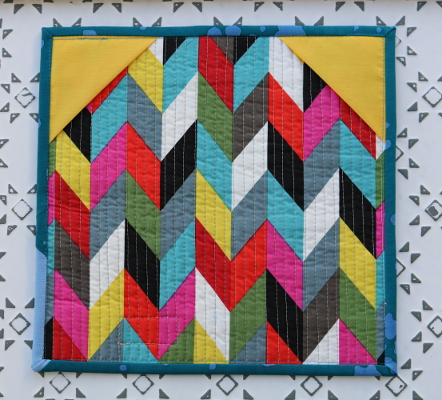 I made this be brave mini quilt as a gift for one of my daughters.  2019 has been a big year in our home and brought many opportunities to be brave.  Sometimes we rise to them and sometimes we forget who we are and what we can do.  I gave this to her because I want her to know that she can be brave, and that she matters to me.  I hope this visual reminder will bless her life and help her in moments when she's tempted to believe otherwise.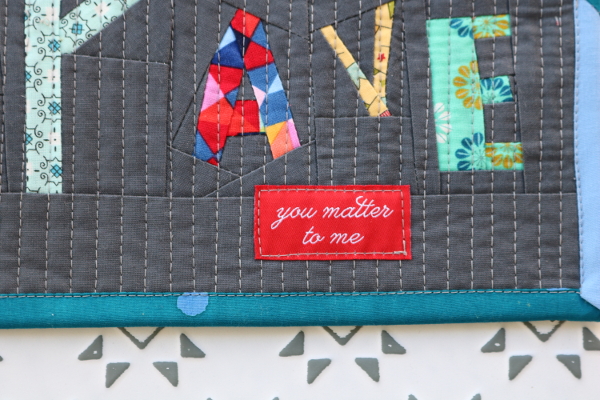 We all need this reminder sometimes.  I'm sharing it now because today we're doing something brave as a family.  We're sending our son away for two years of missionary service.  It's the happiest, best thing and will help him become the man he needs to be, but it also hurts and our hearts ache with love and missing him already.  He matters to us; we matter to him.  So we're being brave because we love God and know that EVERYONE matters to Him.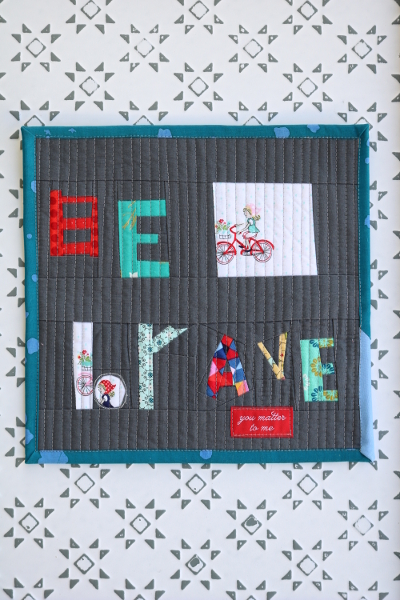 If you need this reminder today, let me say it again:  Be Brave.  You matter.