Courage to Start: a log cabin block
For a year or two I have had an idea in my heart.  I want to make a quilt about some circumstances and experiences that have impacted my life.  The idea has a name and story; I'm just not sure

how

to make it turn out in fabric the way I feel about it in my heart.  So I delayed, but it hasn't gone away.  Along came a moment that is burned into my memory, and it gave me courage to start.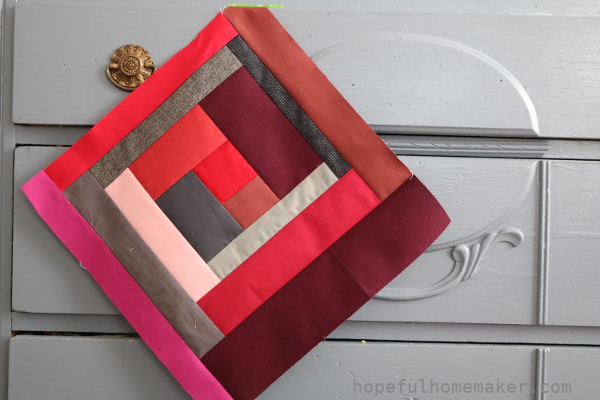 This log cabin block represents that moment.  I realized that what I need, more than a pretty quilt, is the experience of making.  I need to try.  Does it matter if the outcome is something I'll ever share?  Of course not.  That's part of creativity.  Sometimes we make to learn, to experiment, to find our voice, and we know we will probably throw it away.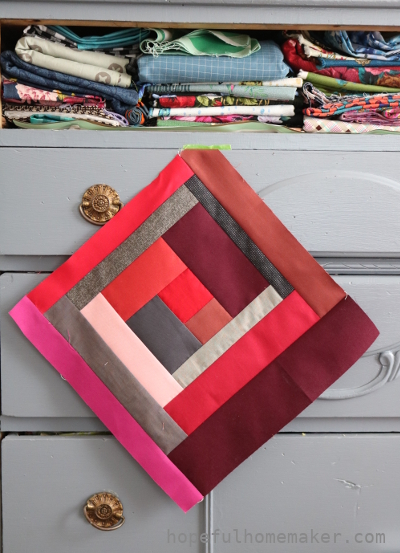 Last weekend I attended the studio show of a local artist whose work speaks to me.  Someone asked her about her creative process and how she found her creative voice.  One part of her response was that she bought a big pack of canvases to paint on and told herself that every one of them was intended for the trash.  She gave herself permission to paint something ugly.  Then she said, "I never made it through all the canvases because I started painting things that felt like me."  I love that.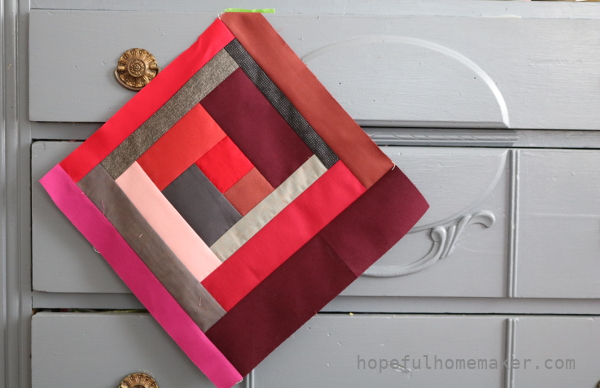 This log cabin block isn't actually a part of the picture I have for my project but I realized I can make as many versions of my idea as I need to.  What matters is that I answer the call to try.  I'm sure the experience will be therapeutic, and I've got plenty of fabric, so it's OK to make something ugly.  It's part of the process, but it's only a process if we find courage to start.