Holiday Giant Hunter's Star quilt tops
I have a picture in my head of a Christmas quilt on every bed this year, and several more for snuggling near the tree.  The only challenge is, I have a large family so bringing my picture to life will take a lot of Christmas quilts!  Last week I made three Holiday

Giant Hunter's Star

quilt tops.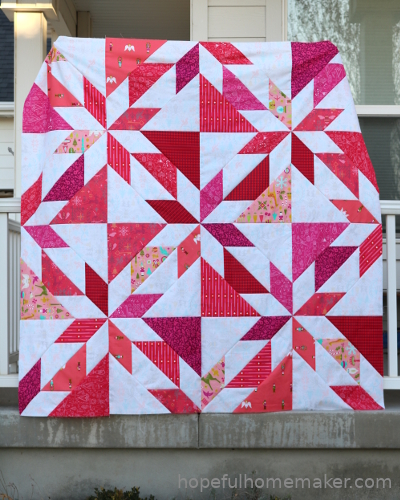 I bought a fat quarter bundle of the Holiday collection by Alison Glass, and although I'd love to do something amazing with it, I decided to make something NOW instead of save the fabric.  My Giant Hunter's Star quilt has an option to make a 64″ square quilt top from 8 fat quarters and two yards of fabric.




I separated my bundle into pink/red and blue/green/gold, and had enough prints to make a quilt top from each colorway.  They took less than 30 minutes to cut out, and I pieced the quilt tops in just a couple of hours each.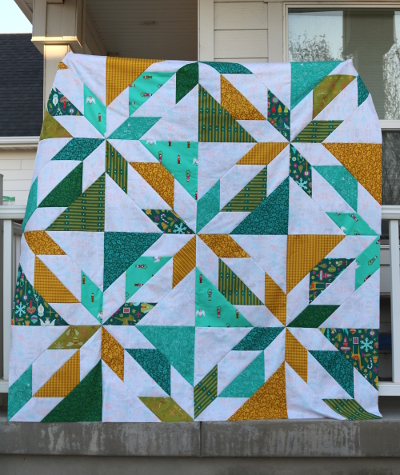 My girls love the pink one, and I like the more understated holiday feel of the blue one.  Both will be perfect for snuggling with.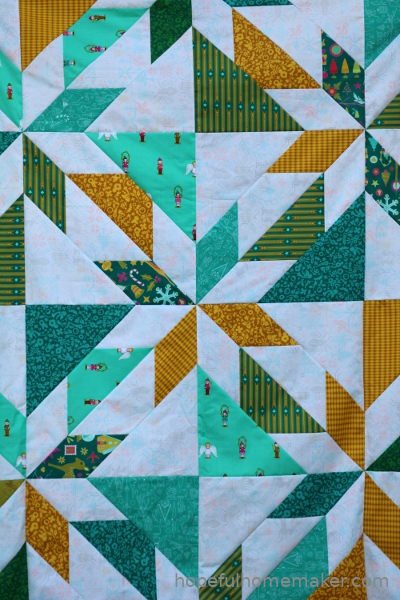 I'm waiting for backing fabric to arrive, and can't wait to quilt and bind this pair of quilts!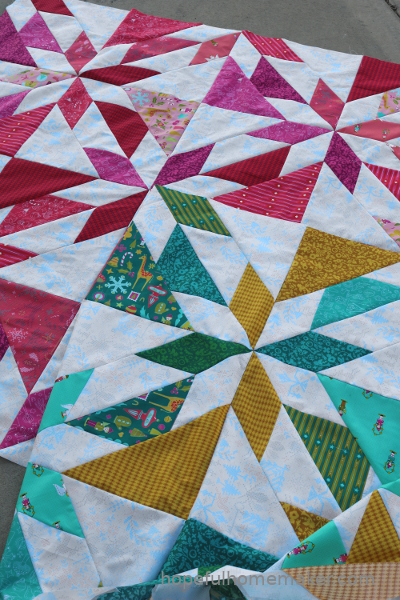 I also pulled out an Alexander Henry mistletoe print that I have saved for too long.  I paired it with a green solid and made the 68″ square Supergiant Hunter's Star.  The project went from folded yardage to a finished quilt top in less than two hours.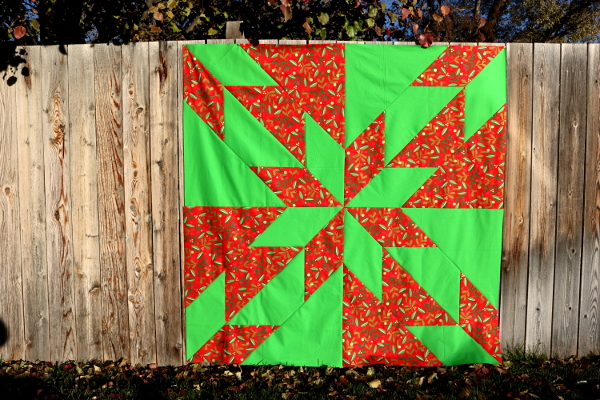 I'm going to piece a backing from my leftover fabric and a few other greens in my stash, and then the quilting will commence.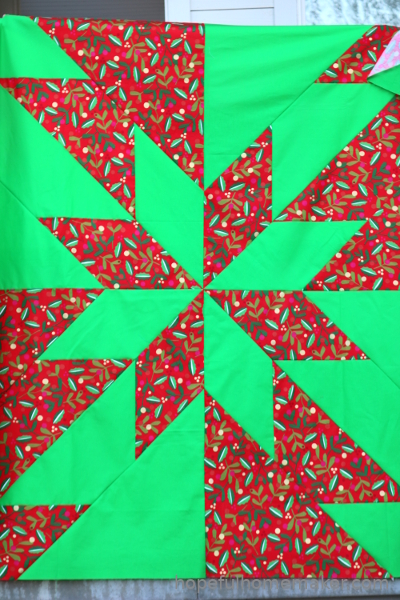 What are you making this week?