Prosper Christmas Quilt
WJust keep quilting, just keep quilting!  Sometimes it takes a message like that to reach the finish line with a quilt.  My shoulders and neck are still tight from wrestling this quilt through my Juki, but it was worth it.  I've finished my Prosper Christmas Quilt!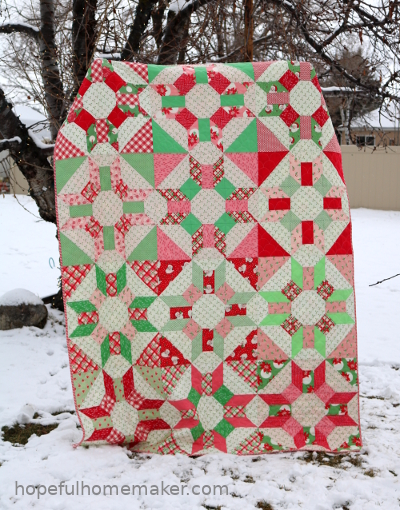 I made this quilt with my Prosper Quilt Pattern and a bundle of Swell Christmas fabric by Moda.  I threw in a number of solids and prints from other collections as well.  It's a happy combination of color and prints, and makes a lovely quilt.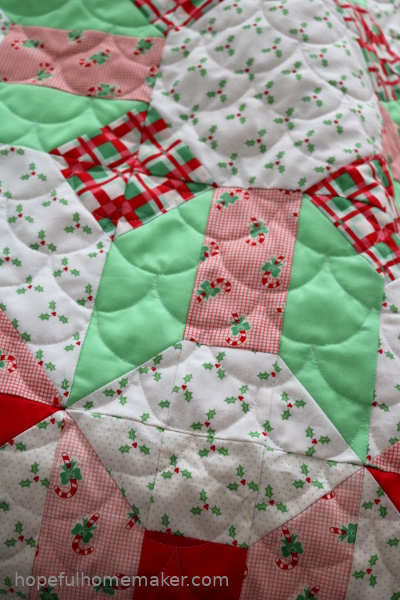 I quilted my Prosper Christmas quilt with scallops, using an acrylic ruler to create the pattern.  It's got plenty of mistakes, but is much better than last time I tried this pattern.  I'm getting better!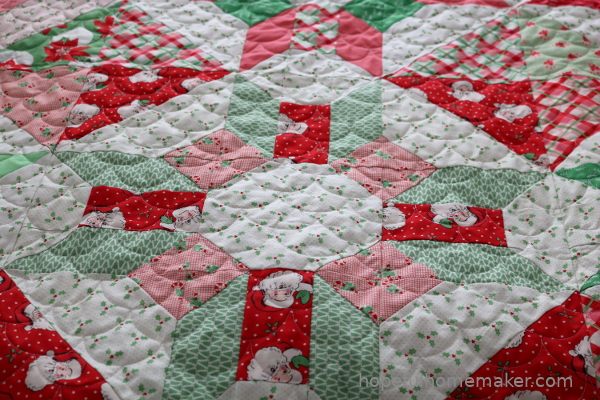 Overall I think the texture of the quilting is fantastic.  I love how it looks in this light.  It takes a lot of patience to quilt an allover design like this, but I'm glad I did it.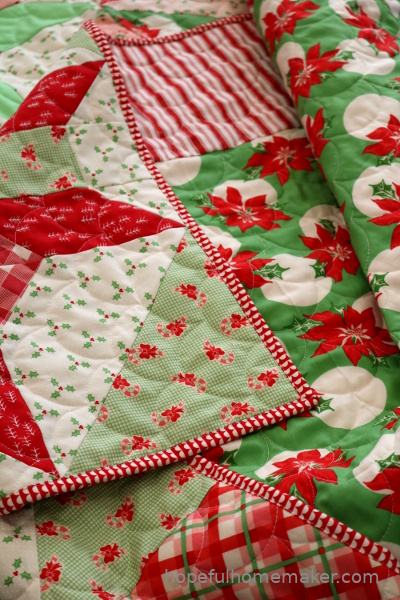 I got really lucky this year and found the green poinsettia print on clearance.  Then I was so excited about buying it that I didn't even think about measurements and only bought four yards.  I needed more than that, so there is a skinny strip of a red and white ticking stripe at the top of the back.  It plays well with all the other fabrics and I like it.  But seriously, why didn't I stop and think?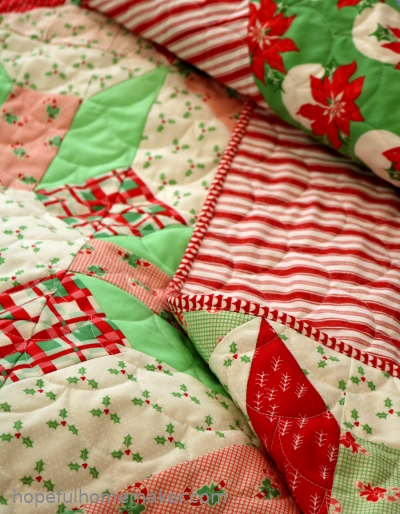 I dug through my stash to find a binding instead of shopping for one.  This red and white scallop is perfect and I had fun adding it to finish the quilt.  Once again, I finished this binding by machine because I have a hundred other things to be doing!  I want to use this quilt for snuggling tonight when we read our Christmas story.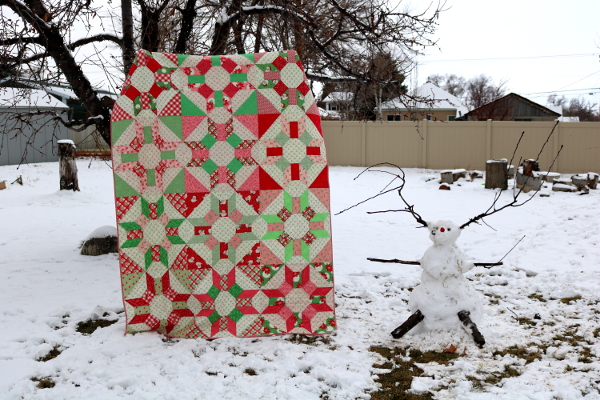 This last photo is a record of my son's funny Rudolf snowman.  It makes me laugh.  He's got a radish for a nose, and I think the antlers and stubby legs are great.  Life is wonderful, isn't it?  And wrapping quilts I made around people I love makes it even better.