Scrappy Friendship Quilt
My Scrappy Friendship Quilt has another story to tell.  Several months ago I sat at a table with some of my best friends, all quilters.  We were laughing and talking as usual, and then the feeling came that I should share a burden I was carrying.  Being vulnerable is scary, even with people we love and trust, but I did it anyway.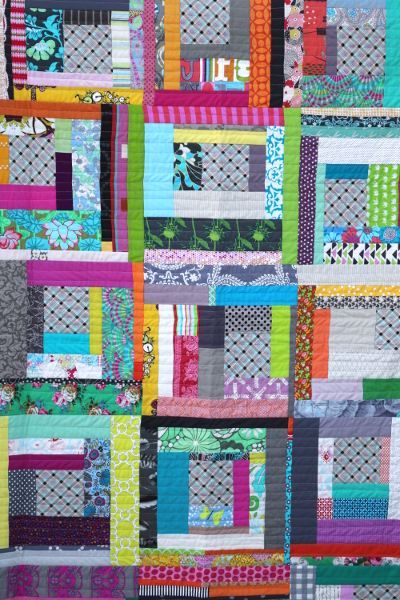 My friends were amazing.  They accepted my story with compassion and kindness.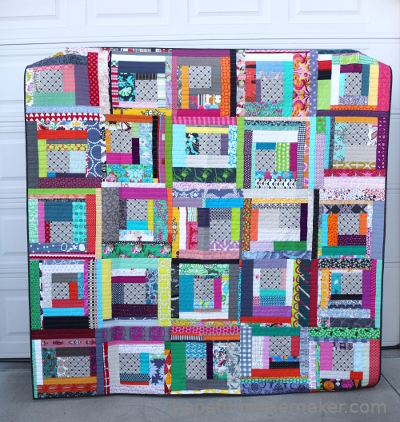 This quilt is made with scraps from all these friends.  I shared how we made it

here

, and I am increasingly grateful that we did it.  Shared burdens mean more reasons to treasure it.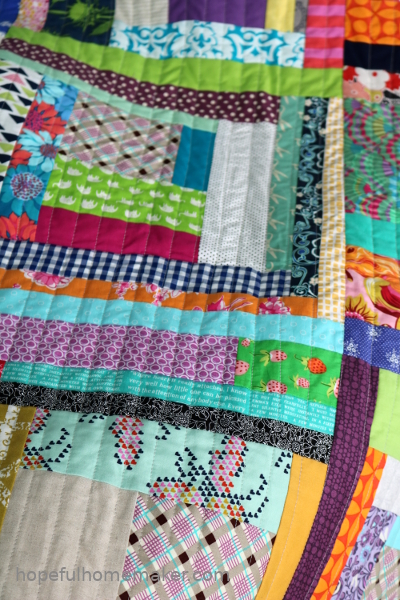 I quilted my scrappy friendship quilt with straight lines spaced one inch apart.  When I found this colorful corduroy print I decided to try using it on the back.  I'm curious to see how it wears, and if I like the texture over time.  Right now I love it.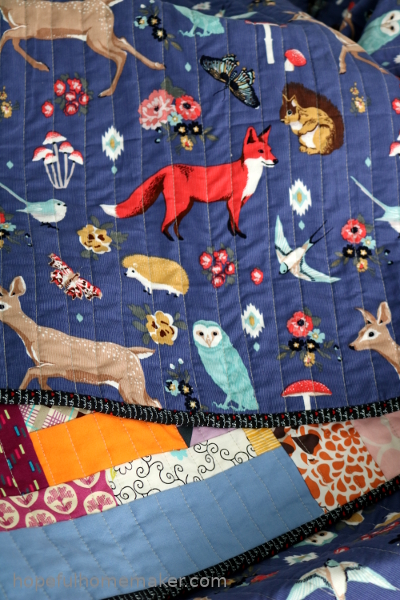 Now for a word about my quilt holder.  My second son has long been the guy who holds most of my quilts when I photograph them.  He's quick to help, doesn't complain, has strong arms and always makes me laugh.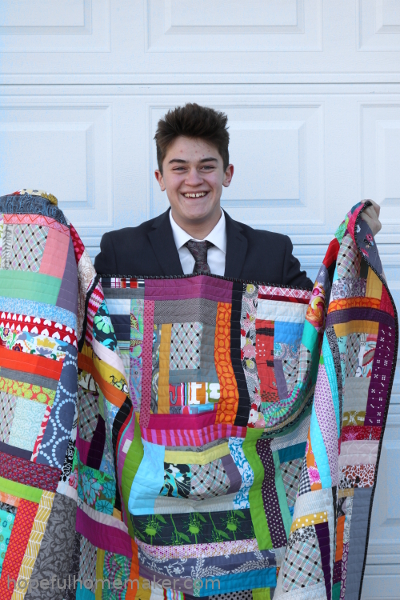 He also left on a two year mission at the end of October.  One of the last things I did before we drove away to drop him off was to hand him this quilt for a photo.  I needed one more quilt that he'd held for me before he left.  When I handed it to him he laughed, and a tear slipped down his face. My husband took these pictures of him with the quilt, my quilt, made from scraps of my dear friends and sewn by all our hands.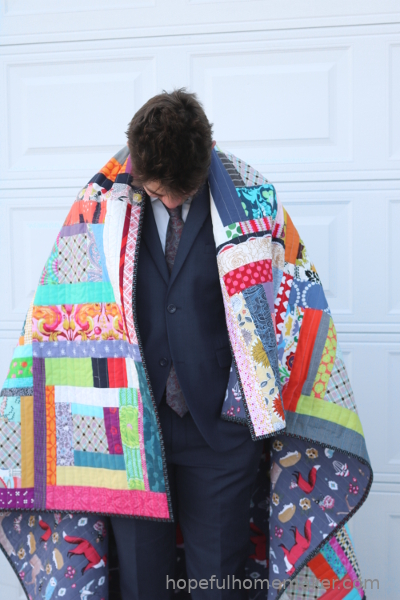 I treasure these photos like I treasure my scrappy friendship quilt.  And I miss my boy but I'm so glad he's growing up and willing to spend two years serving others and the Lord.  Oh the stories our quilts have to tell!