Irish Chain Quilt Top
First and foremost, HOW ARE YOU?  Are you holding things together in your little corner of the world?  I'm hanging on here, in spite of all the change that has come to our family of ten.  With all the craziness in our world, sometimes I need to sew without paying much attention to what I'm doing.  I have projects I'm passionate about that I want to work on, but the truth is my brain couldn't handle one more puzzle piece.  So I picked up my Irish chain quilt blocks and started sewing.  Now I have a finished Irish Chain Quilt top!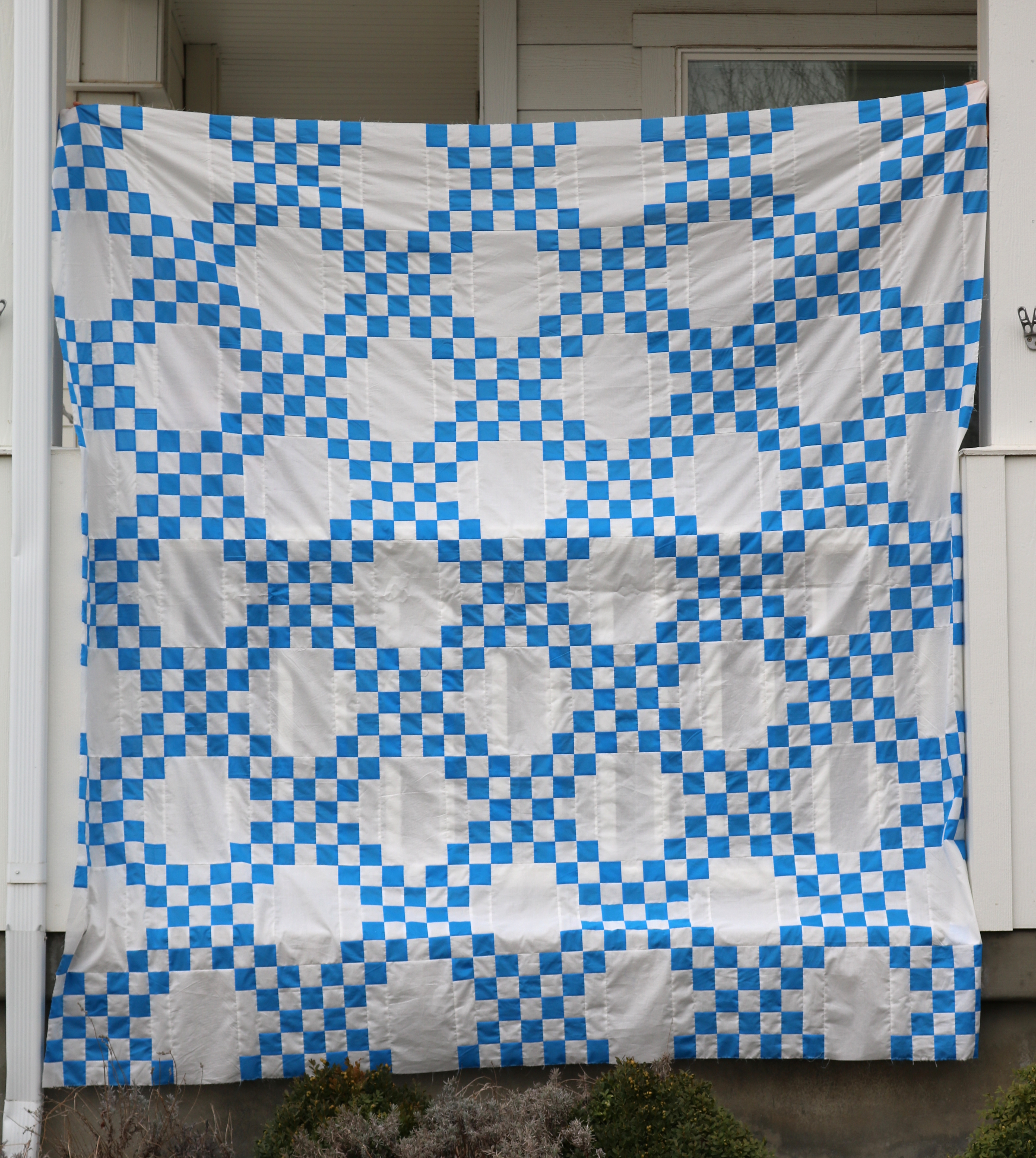 I followed the quilt along directions from Amber at Gigi's Thimble, which were clear and easy to follow.  Now that the sew along has ended, she's also made free printable instructions that are

available here

.  My Irish Chain Quilt top is queen sized, measuring 90″ square, which is the larger of two sizes included in the instructions.  I'm so glad I participated in this sew along, even if I didn't manage to sew along at the scheduled pace.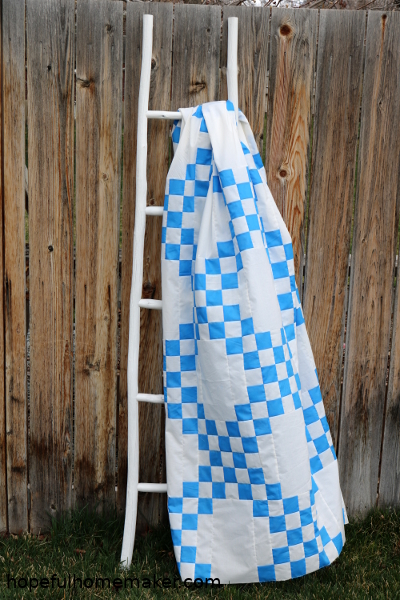 I made my Irish Chain quilt top with voile and lawn fabrics.  It's super drapey and lightweight and perfect for summer.  Finishing the quilt top now is an act of faith that summer will be happy, no matter what's going on in the world.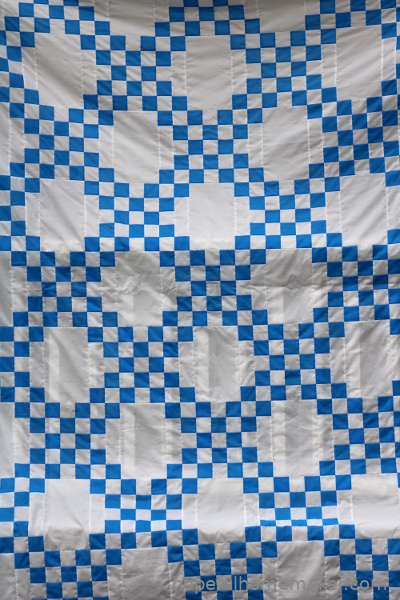 This traditional pattern is refreshing in it's simplicity and symmetry.  I have always wanted to make one.  I've decided to use lawn for the backing and bamboo batting when I quilt it.  It will be the most lightweight, breathable quilt I've ever made.  That's something I've wanted to do for a long time.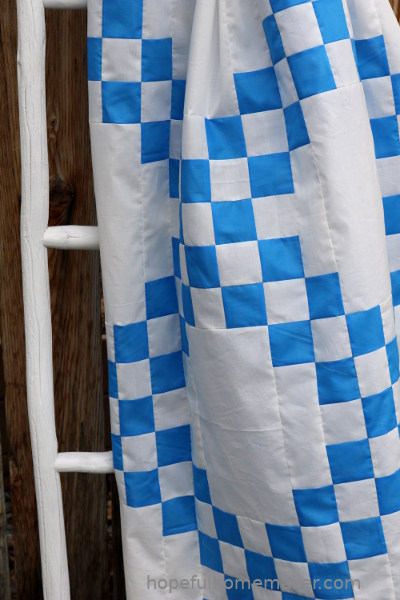 Now the question is, how should I quilt it?  Again, I want it to be lightweight and drapey so I can't over-quilt it.  But it would also be fun to do something cool in the larger white spaces.  Any suggestions for me?  Have you ever made an Irish chain quilt, and if so, how did you quilt it?  I'm already dreaming of sleeping under this one come summer….
One more question for you:  what kind of project are you sewing right now, as the world changes almost hourly before our eyes?  One that takes focus, to distract you, or one that takes minimal thinking so your mind can sort other things?  I'm sure I'll do some of both in coming weeks!