"She Listened", A Finished Lone Star Quilt
I've made several lone star quilts.  This one is different.  Over the years quilting has become an increasingly spiritual experience for me.  I sort through difficult feelings, receive insights and inspiration, feel God's love as I sew.  I also feel compelled to sew more about my life experiences, to make quilts that capture or tell my story.  "My Heart, Today" is such a quilt, and this is too.  We had a hard year last year, and some things won't be fully resolved for a few years.  But because of the hard things, I spent many hours on my knees in prayer, and really good things came of that.  One of them is this quilt.  I have titled it "She Listened".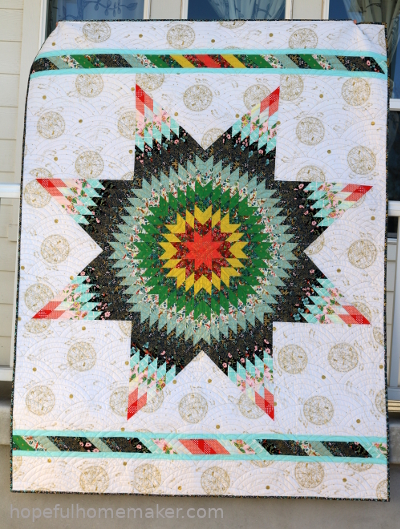 I wanted to capture what it felt like to receive answers.  To somehow depict how I feel when peace, warmth, light, and ideas flood my mind and heart.  This quilt is it.  When I finished the diamonds and put it up on my design wall, my eyes filled with tears.  I felt all the same feelings I feel when I'm listening for answers.  When that light comes.  I stood there looking at my lone star and thought "THIS is what it feels like."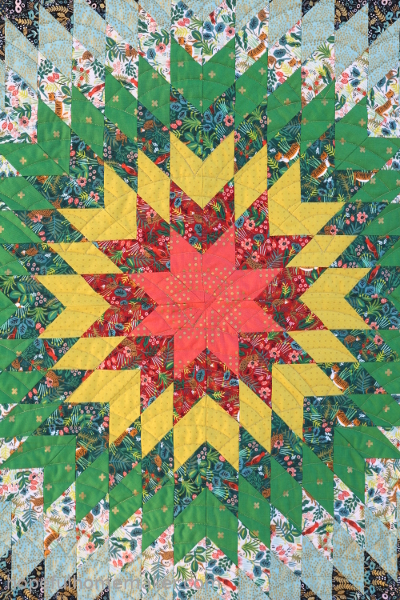 I made another quilt, titled Living a Prayer, that I'll share soon.  The hard parts of life, parts that prompted Living a Prayer and My Heart, Today,  made She Listened possible.   I am known, loved, heard.  Because of these experiences, I needed to make a quilt that honors it.  A quilt to honor the hours I've spent listening to hear my Savior's voice.  A quilt to honor what it feels like to receive answers.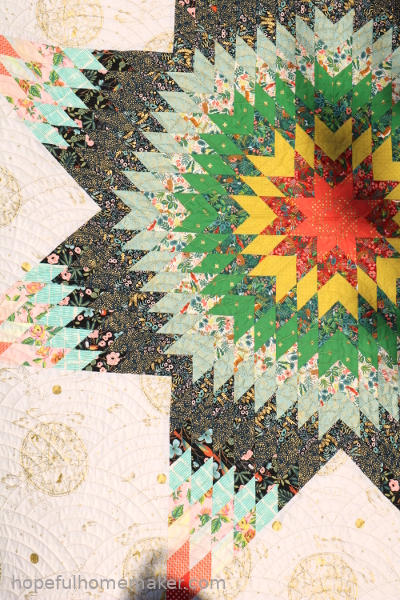 This quilt features fabrics from Rifle Company, combined with a few basics from the original Cotton + Steel designers.  The small scale florals perfectly conveyed my heart.  And the color scheme transports me back to a particular morning I want to remember.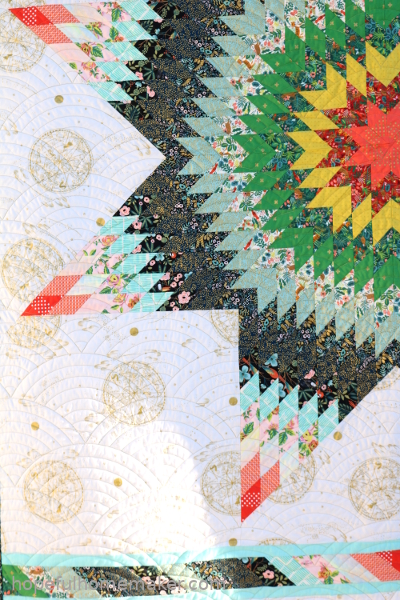 I chose the Rifle Co lawn from Menagerie for the background, to convey the heavens and because of the gold print.  We chose gold thread for the quilting, a perfect match!  I finished with more Rifle Co flowers on the back, again with lots of gold, and a dark binding to frame it all.  Incidentally, the measurements for this quilt are from my Lucky Lone Star pattern.  It's so rewarding to see all those diamonds and fabrics come together!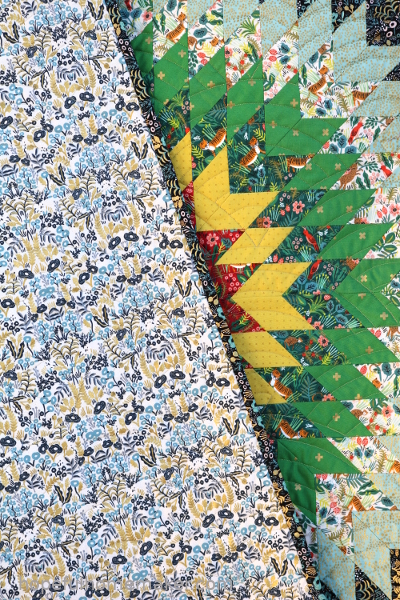 I saved this quilt to share at Easter.  Today I'm joining millions of others in fasting and praying for an end to this pandemic, for the safety of medical professionals, for the strengthening of economies, and for life normalized.  I know that God answers prayers.  He has answered mine so many times, and I'm sure he will answer many more!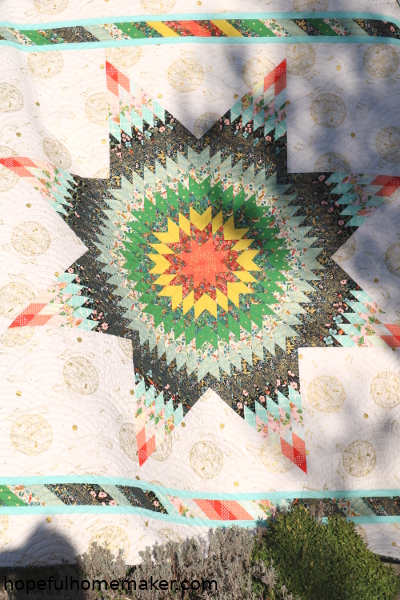 I'm curling up in "She Listened" this weekend, pondering the goodness of God and my many blessings – even in difficult trials.  If you are praying and listening for answers, I'll be praying for you, too.