Improv Log Cabin Quilt
This Improv Log Cabin Quilt has endured a long, slow journey to completion. Several years ago I went to a Ralli Quilt exhibit at the BYU Museum of Art with my sister. To say we were moved and inspired by the exhibit is an understatement. We decided to each make an improv log cabin quilt, inspired by the work of those amazing women.
The projects began at Quilt Bliss, a quilting retreat we attended together, where we each made a quilt top. We shared fabrics and advice with each other as we sewed. Then, still inspired by the exhibit, I decided to hand quilt mine. I also wanted to return to the neon matchstick quilting of my Modern Maples Quilt, so I decided to do a mixture of the two.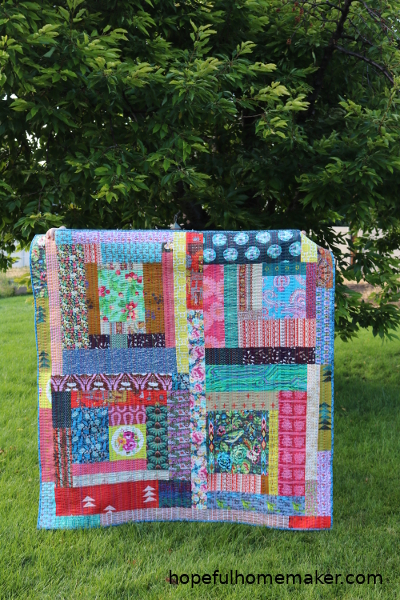 And the momentum died there. I did a little matchstick quilting to serve as both basting and as guides for the long rows of straight stitching. But it was so much work to pull the thread through the length of the quilt! I made very little, and very slow progress. Before long it was a project that I picked up for an hour or two, only once every year or two. It was definitely stalled.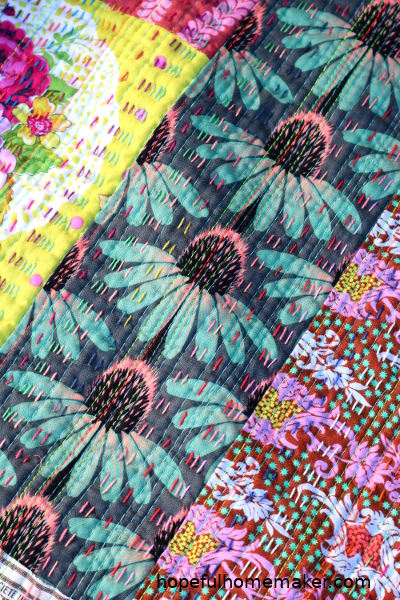 Enter the Alison Glass 2020 Stitch Club. I decided to join, and the June project was all about the running stitch. In it, Alison taught how to quilt those long rows with one strand of thread. It was illuminating and motivating! I got to work, and in a few weeks time, finished all the quilting I hadn't done over the past 5 years.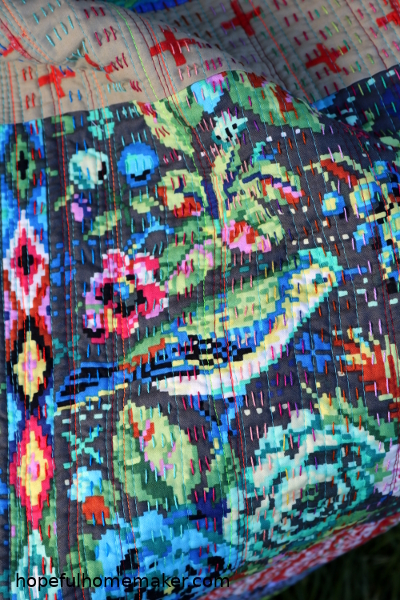 I'm really happy to have this Improv Log Cabin Quilt finished. The combination of modern and vintage fabrics still feels fresh to me. I LOVE the texture and color of the quilting! This one will live in my bedroom so I can enjoy it every day.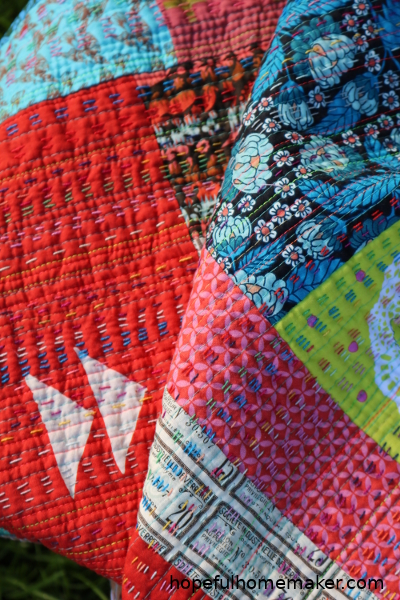 Also, I'm kind of obsessed with log cabin quilts right now. I want to finish up some projects and start one or two more with this block. It's like comfort food, but sewing, you know? And comfort is something we can all use this year!