Starlight Lily – an Amish style Quilt Top
Several weeks ago I tested a new

quilt pattern for Brigit Gail

.  It's called Starlight Lily. This design a foundation paper pieced pattern with a modern, minimalist style.  Today I'm sharing my version of this fun pattern.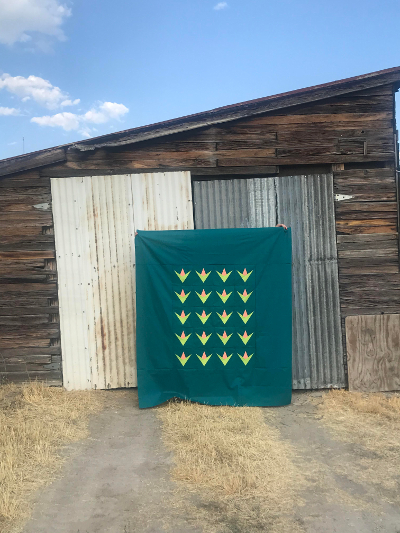 I love the 2020 Kona Color of the Year, Everglade.  This quilt seemed like a good opportunity to try it, and it makes a beautiful background to the lily flowers!  I love the deep, rich, bluish-green.  It's not an easy color to photograph, but it's definitely a fabric color I will buy more of!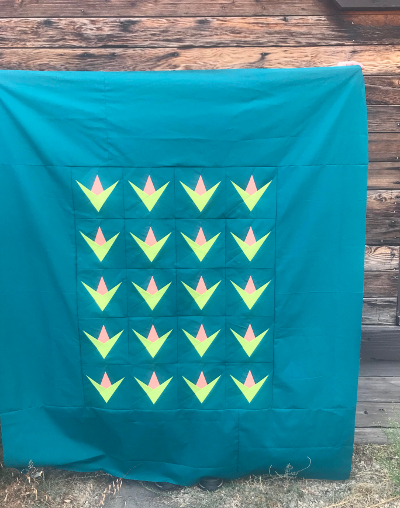 The flowers were easy to make, and the whole quilt came together quickly.  This pattern is great for anyone wanting to try foundation paper piecing.  It's a simple project without too many points to match up.  I made an extra row so my quilt is a little longer, which I like.




Recently I bought a bright shell pink solid and lately I'm using it in everything.  It was perfect for the bud, especially when I paired it with light green leaves.  All in all, this was a great exercise in using a color scheme that's new to me.  Brigit designed the Starlight lily quilt with Amish style in mind, so I tried to make something along those lines.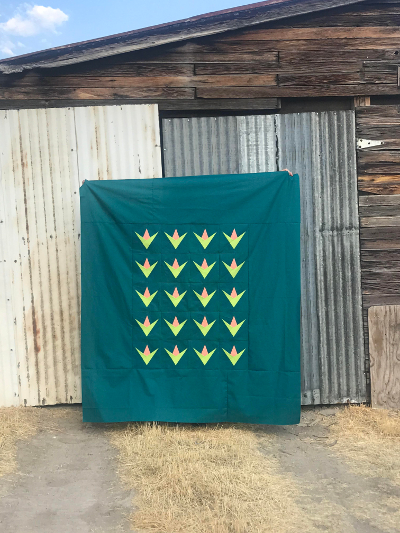 I have been thinking about what it means to find my creative voice.  Sometimes we relate that solely to style, but I don't think they're interchangeable.  Style is a big part of our creative voice, but not all of it.  I enjoy making quilts that help me explore new styles.  It invites me to grow.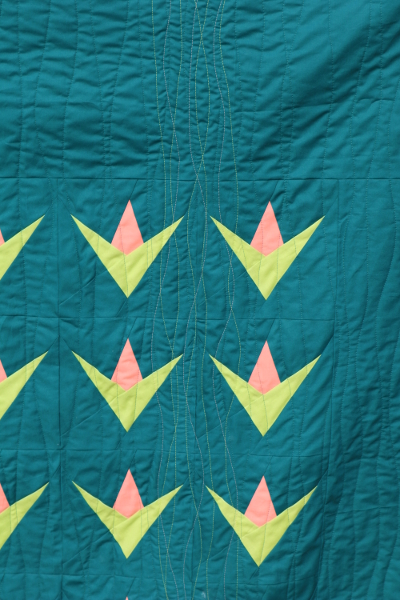 I quilted this one with organic wavy lines mostly in dark green, with a few neon yellow ones as well.  Short on time, I had to bind it quickly to gift it to a friend who was leaving, so I don't even have a finished photo of this quilt!  Still, it was a fun one to make.
If you like this Starlight lily pattern, don't hesitate to purchase it!  I think there's a sew along happening, and those are always fun to join.  As for me, I enjoyed the pattern so much that I made a second, scrappy version.  I'll share it soon!