"A Prayer for my Country" quilt top
We're experiencing quite a year with politics and social issues in the U.S. I have watched and read, thought and prayed, and tried to listen. We are so blessed. We are so broken. It is scary. There is hope. All kinds of issues, so many opposites. I started sewing in January, before Covid, before protests, before the election. I had a small piece done, then left it hanging on my design wall as 2020 unfolded and I went back and forth with ideas for my little block. Finally I gave myself a deadline to finish a small quilt top before the election. As I was working on it last week, remembering all the thoughts I've had this year, the title for this quilt came softly but clearly: A Prayer for my Country.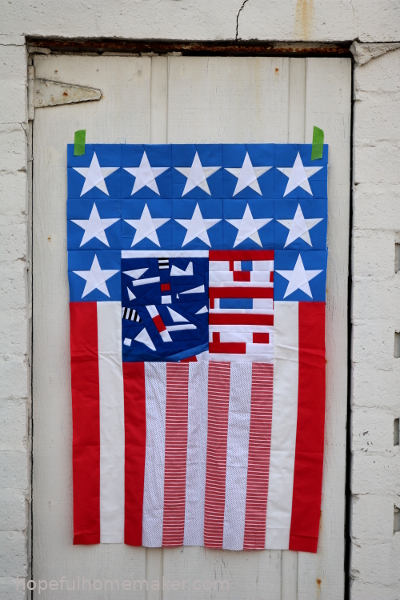 That's what it is. So many hopes and worries stitched into fabric. I have nothing to say here about politics. My biggest concern is how we treat each other. My prayer for my country is that we will begin again to really look at each other and actually SEE. See past the bad labels to the real person with hopes and dreams a lot like mine. We must reject being pitted against one another. We need to see each other, to be seen, and communicate respectfully from that place. To see fellow Americans, and remember what "we" feels like on a large scale, instead of "us versus them".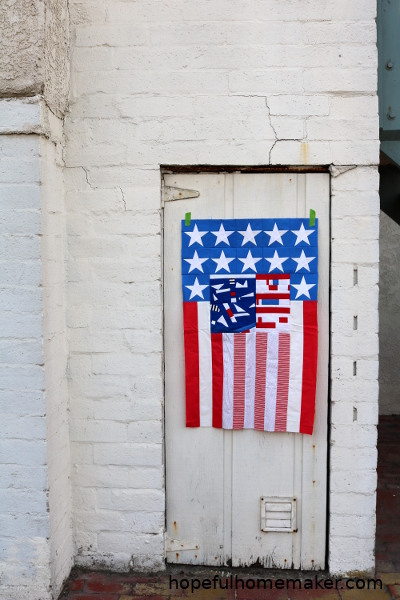 This quilt top began and ended with these thoughts. Made entirely from scraps in my sewing room, it's mostly solids. It's simple and complex, orderly and messy, despairing and hopeful. Kind of like this year. A lot like my heart.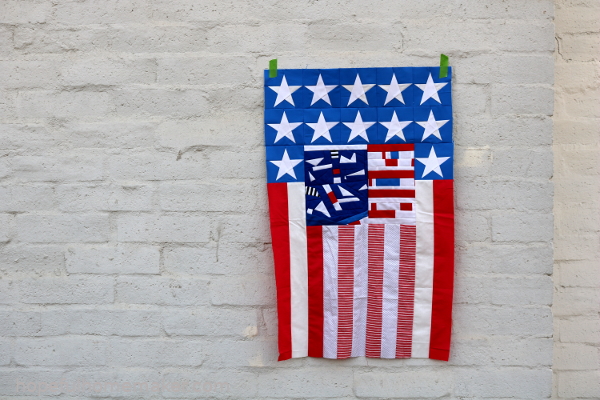 I keep praying, and I hope you will too. Together we can face the challenges of our day and be better for them. I know we can. We must. I photographed this piece on one wall of my Grandpa's house, my Grandpa who lived through the Great Depression and fought in World War II. His generation faced crisis and came together. I miss him, and draw hope from his example.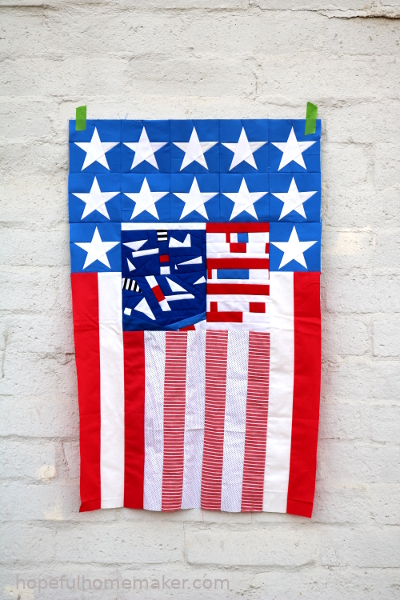 May we all be of good cheer and face the future with hope, learning from the hard things of 2020 and growing into a better, kinder people who see each other with compassion and humanity.