Awake Quilt – 1st Pattern in Resolute Collection
I'm pleased to officially introduce you to a new quilt pattern – my Awake Quilt.  The

Awake Quilt

is first in a series of quilt patterns, the Resolute Collection.  A simple definition of

resolute

is "admirably purposeful, determined, unwavering".  What a great word!  And if you know me well at all, you will know my longtime love for words.  I find myself at an interesting place in life: stages of parenting overlapping one another, requiring more flexibility than ever but also offering unexpected space for personal development.  As I navigate all of it, I'm learning to let go AND hang on.  Resolute is a great word for my striving, so it's only natural that it merges with my quilting.  And so, the Resolute Collection was born, comprised of quilt patterns whose names are words that are significant to me in my journey.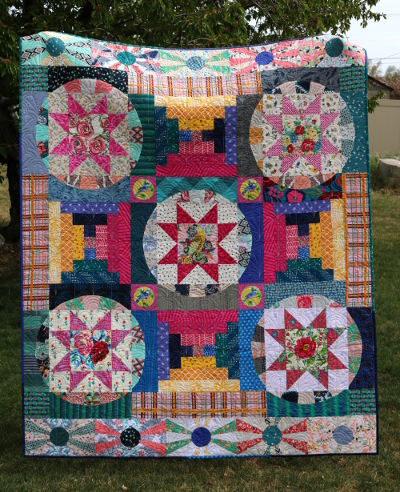 Therefore, let's talk about the Awake Quilt.  The stars inside "circles" are the star of the show, but there is no curved piecing in this pattern!  In fact, the Awake Quilt uses the traditional dresden quilt block cleverly to provide both top and bottom borders, as well as the circles around the stars.  You'll need an 18 degree dresden ruler to make the quilt.  I'm a big fan of sewing from stash (I think most quilters have one) and this came entirely from mine.  I love creating my own personal "collection" for my quilts.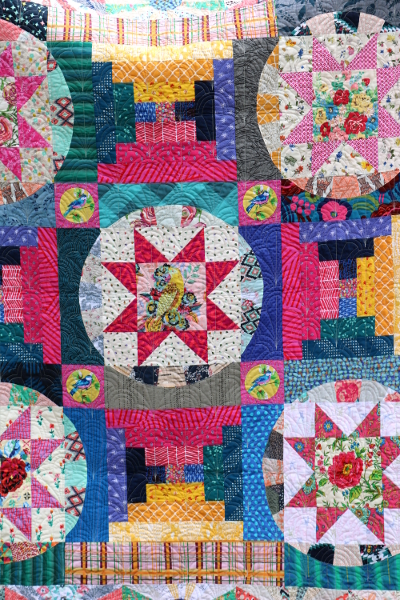 As I was designing the Awake quilt, I kept saying to myself, "Stay awake but keep it simple."  A few definitions of

awake

include:  stop sleeping, awake from sleep, bestir, to be invigorated with new life.  My whole goal with this quilt was to stay awake creatively, resist doing the obvious or easy thing, but also avoid over-complicating the design.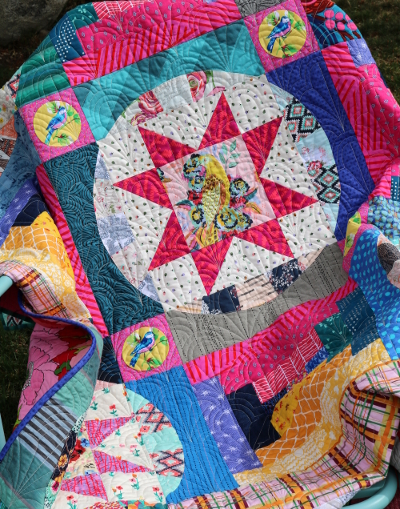 The star centers provide fussy-cutting opportunites, and the surrounding blocks allow for bold color play.  This is a fun, dynamic quilt.  You will love making it!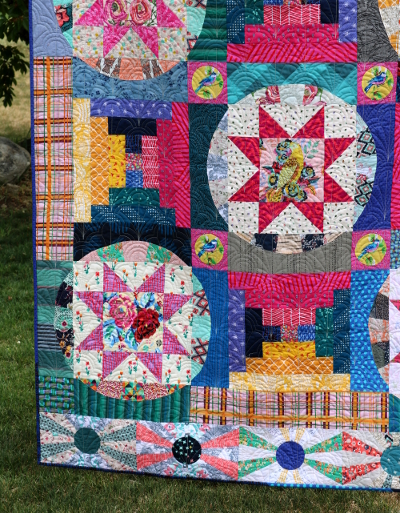 I sent mine to my friend Melissa of

Sew Shabby Quilting

for edge to edge quilting.  She did a beautiful job.  I also chose this lovely, old Alexander Henry floral for the backing.  The blooms are enormous and make me smile!  The binding is scrappy.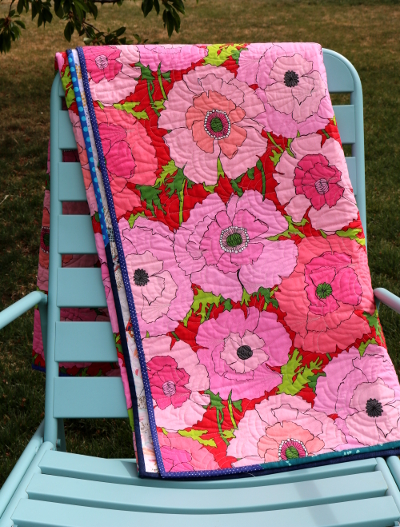 The Awake quilt is approximately 60 x 72 inches, and the pattern is

available in my Etsy shop

.  Next up in the Resolute Collection is the Arise quilt, I hope you'll take a look!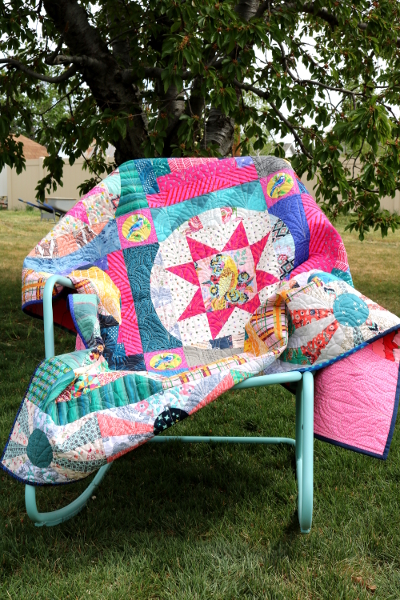 Happy sewing!
-Jennifer