Indigo Siddi Mini Project
I just finished my fastest ever hand sewing project – and I can't wait to start another. It was fun, fast, and 100% hand sewn. This Indigo Siddi mini project features indigo fabrics from India, a collaborative offering from two quilters, one in the US and one in India.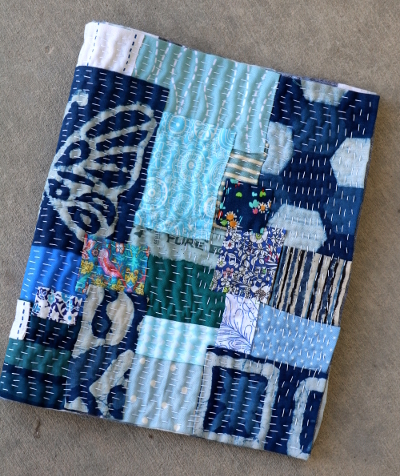 Last year my sister and I took an online class to learn how to make a Siddi quilt. The process is relaxing and rewarding, and a great use for scraps.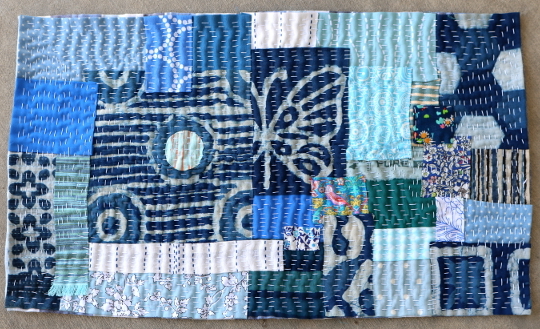 One thing I learned is that the tight weave of most of my fabrics makes them harder to sew through comfortably, but fabrics from India are a little lighter and easier to stitch through. In this Indigo Siddi mini project, most of the fabrics I used are from India, available in this gorgeous indigo bundle: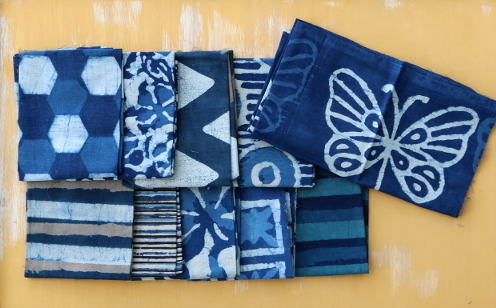 They are dreamy to sew through – soft and buttery and beautiful. My stitches are uneven and need a lot of work, but the texture is still great. I love running my hand over it. It's really fun that you can put all the layers together in a particular way, and have no need for quilting or binding when the top is done.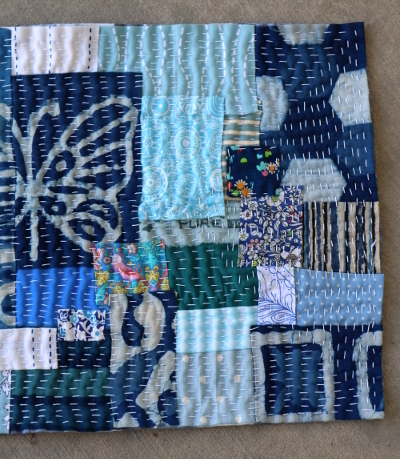 I let the indigo bundle dictate the color scheme and pulled other blue scraps to round it out. I included a blue striped woven fabric for the back.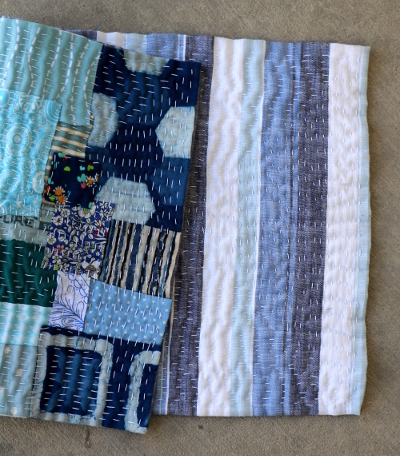 I've enjoyed this small quilt on my table all week, along with fresh cut peonies from my yard. It's a wonderful thing to fill our homes with things we made.
This crystal vase is a favorite of mine. It was a wedding gift from an elderly lady who was kind to me in my teen-aged and young adult years. Looking back, I really don't know why, but she believed in me. I love remembering her as I use her gift.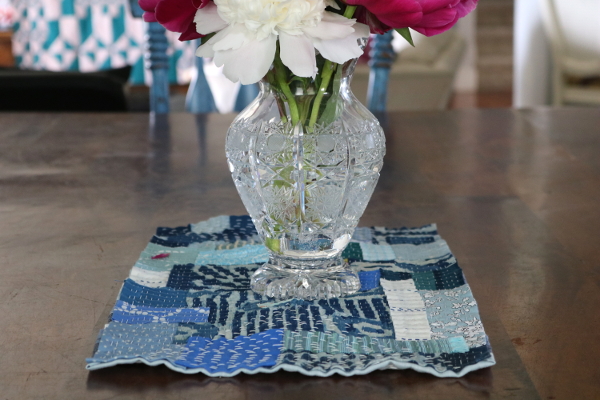 I see more of these Siddi projects in my future, because one was definitely not enough. I'm eager to improve my stitches, use more scraps, and find useful purpose for them. Plus, I still have some of those gorgeous fabrics from India that are begging to be used!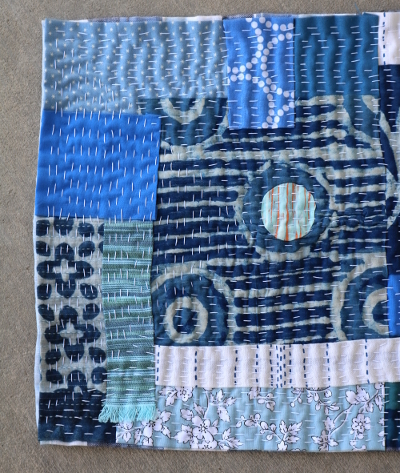 Happy Sewing!
Jennifer