Prairie Sweets Quilt
I am excited to share my Prairie Sweets Quilt today. When I started it, I was so intimidated by needle turn applique! The pattern intrigued me but it was definitely a stretch for my skills at the time. Looking back, this quilt started my love of applique.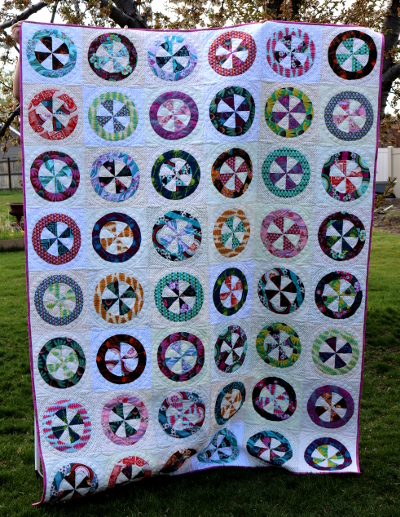 I made it with Anna Maria Horner's Pretty Potent collection. The background fabrics are a mixed selection of low volume Swiss dot from various manufacturers. This was the first applique project that I started carrying with me in the car for on-the-go stitching. I still remember my view at several soccer tournaments, stitching circles happily in the car while waiting for the game to begin.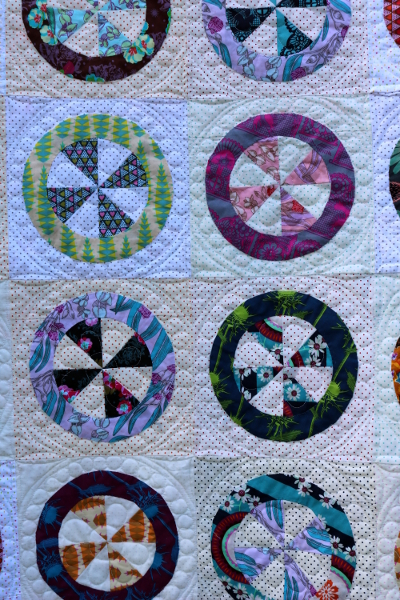 I finished it years ago, and it sat because I had no idea how to quilt it, and no budget for the custom quilting I wanted. When I finally got serious about quilting Prairie Sweets myself, I turned to my sketchbook and started doodling until something came together. Although it's flawed, and definitely NOT the work of a longarm professional, I am thrilled with how it turned out. It's one of my best quilting efforts on my little machine.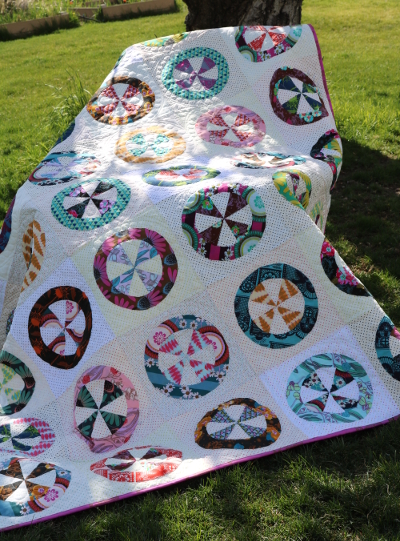 I had carefully preserved the centers of my rings when making the blocks, so I put them to use. I appliqued them to smaller low volume background squares and used them for the backing. That gorgeous strip of Amy Butler fabric at the top makes it look like a temple, or castle. I framed the whole thing with more AMH fabric to complete the back. It's one of my favorites to date.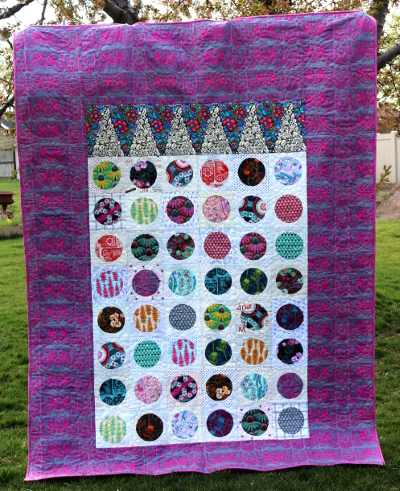 I love the way the quilting looks in the next two photos. I am proud of my work and glad to see progress in my skills. And patience! Courage, too, I suppose. It's so nice to have this one done so we can enjoy it.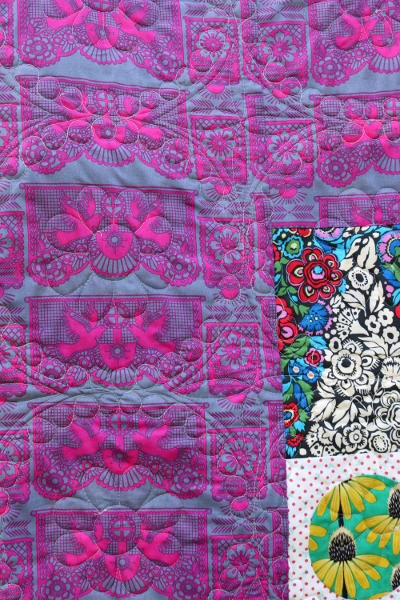 Framing the rings with another ring of small circles let me join the blocks to each other without starting and stopping, and the corners as well.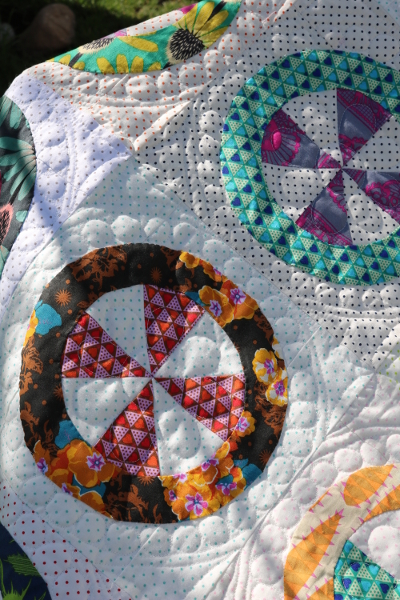 This Prairie Sweets quilt is a really fun and versatile pattern. It's a lovely showcase for the beautiful prints. Although it seems like yesterday that I was sewing with them, they're about eight years old now – but I still love them.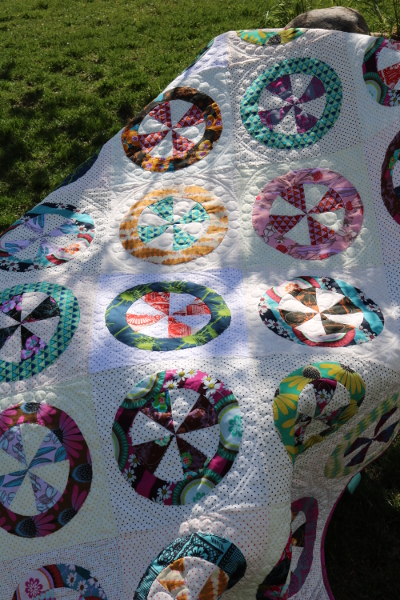 So here we are, a finished quilt 8 years after it's beginning. I hope to push a lot of older projects across the finish line this summer. It's fun to bring them back and make them useful.
Happy Sewing!
Jennifer