Harrison's Color Stack Quilt (another baby version!)
I've said before that my

Color Stack pattern

is my favorite for quilts that are gifts (such as

this one

), so I guess today I'm here with more proof.  It's a quick project and has a great modern style for boys and girls both.  Plus, it's just plain fun to make.  This sweet little quilt is a very special one.  It's Harrison's color stack quilt, made for a treasured baby boy.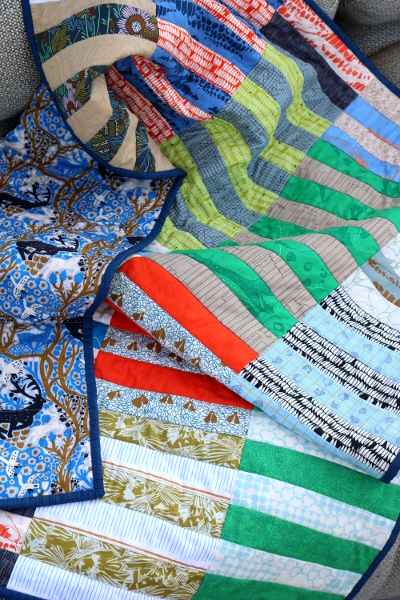 Several years ago my daughter spent 18 months serving a full-time mission in Paraguay.  One of the (many) lasting blessings from that experience is her friendship with Abby.  They've been dear friends ever since, and Emmeline even introduced Abby to her future husband.  They were married in 2020, and just had a baby boy.  And the sweetest thing of all?  They named him Harrison, which is our last name.  To say that we've been ooh-ing and aah-ing over him, and pictures of him, since his birth, is an understatement.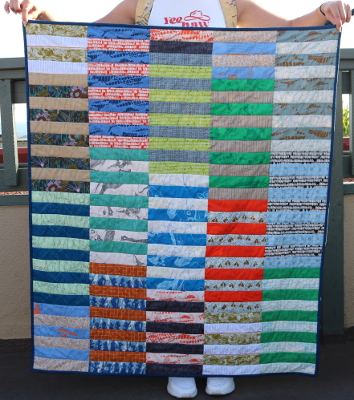 I made Harrison's color stack quilt before we left on vacation, knowing we would get to see his parents and meet him for the first time while there.  And Emmeline doesn't know it, but I'm sneaking in a picture of her holding the quilt, because she is the reason we know this darling little family.  It amazes me, this joy of knowing good people.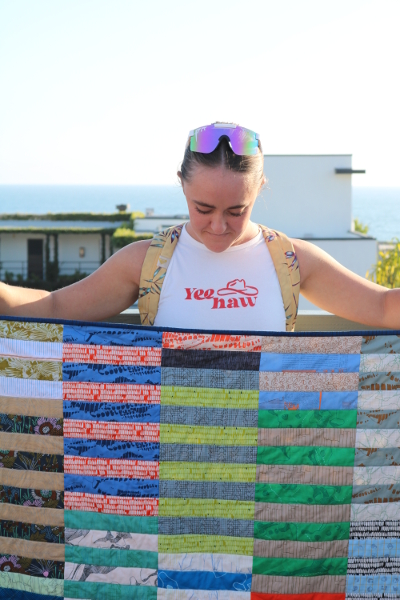 Most of the fabrics in this quilt were designed by Carolyn Friedlander.  The backing, however, is a Conservatory crafts print, designed by Monkia Forsberg.  I love the vines and movement in it, as well as the animals.  But that vibrant blue sold me first.  It's one of my favorite colors.  The finishing touch is a dark blue binding.


And a personal victory for me was finishing it in the car!  I get so carsick, but was able to stitch a little on our road trip.  Counting my blessings!