Marian's Quilt
I took my daughter to college a couple of weeks ago.  She is our 5th of 8, and though you'd think it would get easier, I can officially say that it does not.  This drop-off was HARD for me.  I mean, I acted fine while we were moving her in, but inside I was anything but.  There were definitely silent tears on my drive home.  I have missed her presence terribly, but I know it's the right next step in her life.  She did take a piece of home with her, though.  I finished Marian's quilt.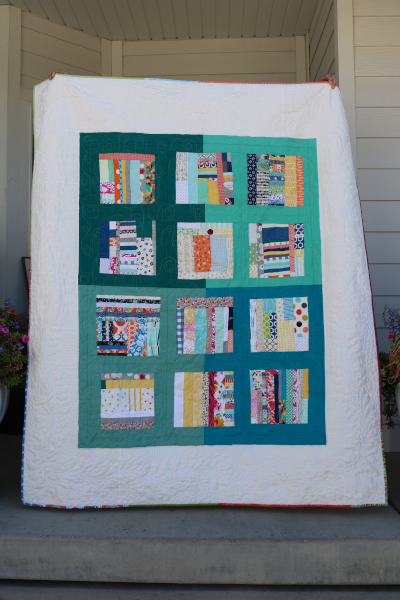 Marian made the quilt blocks years ago.  She and her sister both wanted to sew, and I felt like Marian's personality would do better with improv sewing than following a pattern.  She jumped in and had fun, sewing several blocks.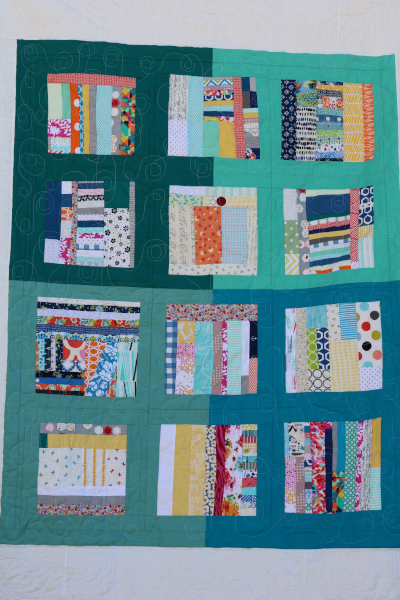 Blocks that sat.  For years.  Because she couldn't decide what color she wanted for sashing.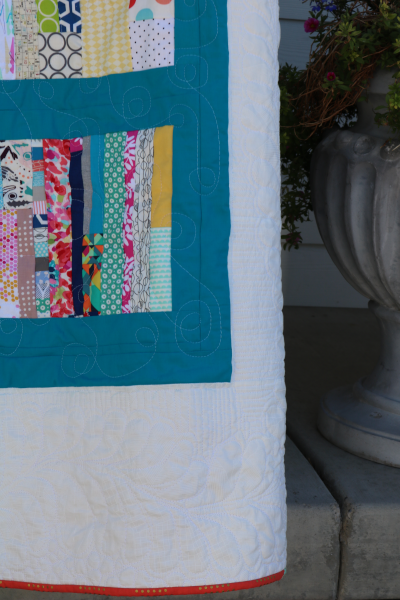 Last Christmas I used all the colors she liked to finish the quilt top for her and she loved it.  I worked up the courage to put it on my longarm so I could send it with her to school.  And oh, how I'll look back at this one to laugh!  I decided to go for it and try a custom border that I definitely don't have the skill for.  Yet if I never try it, how will I get the skill?  I learned good lessons as I tried to create a feather design all the way around the blocks in the white border.  There are a few spots that look good up close, but it's mostly a hot mess.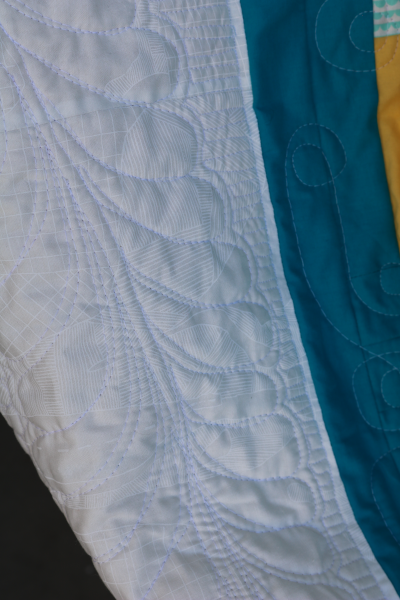 One of the best parts is the back.  A simple rainbow striped sheet.  It's a sheet we used at the beach house, and I kept it to put on the back of her quilt.  I knew I could trust her with it, trust her to love it more for the memory.  A scrappy binding made of leftovers from past quilts finishes it off.  It's a perfectly imperfect quilt.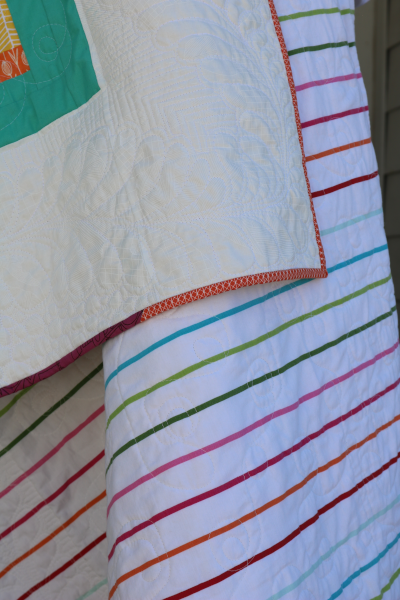 She loves it though.  Which is kind of her.  That's been one of her gifts to our family – loving us with all our flaws, not complaining about how lame we are or how we could improve.  She accepted this gift for what it was, flaws and all.  And I know she'll treasure it.  The way she looked when I put it around her shoulders the first time, and how she kept it there, was enough for me.  Marian's quilt might be full of flaws, but Marian is a treasure.


Smiles like that are the best part of quilting!  This might be the best collaboration I've ever participated in.  I hope she treasures it like I do.