Improv HST quilt progress
I started

a fun scrappy sewing project

back in June, when I started sewing all my "bonus" half square triangles together into a log cabin style quilt.  I'm not kidding when I say – AGAIN – that this has been the most fun sewing project I've worked on in a while.  So here I am today with my improv hst quilt progress: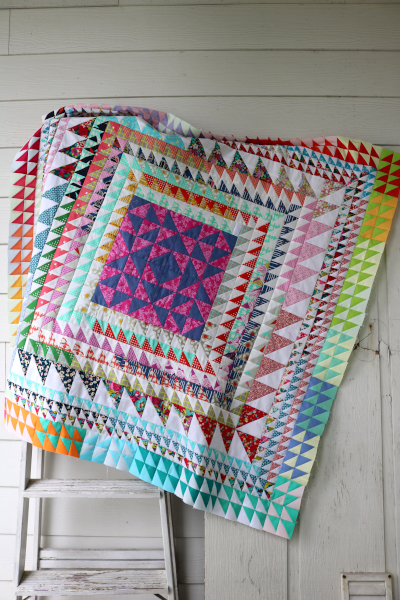 This quilt makes me happy!  Look at all those colors, and all those fun fabrics, just playing together in one space so cheerfully.  I love it.  No matter where on the quilt you look, it's a little different from the other side, or corner, or wherever you looked last.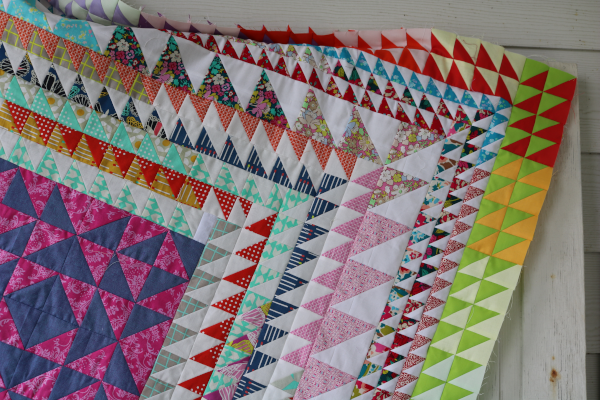 I have now used leftover, or bonus half square triangle units from 4 previous projects.  Not a single hst made for this quilt.  As I predicted, each round takes longer, and a lot more triangles.  It's getting tricky to know what to add next, just because I need so many to go around the entire thing.  But that's ok.  I'm sure I'll figure out the next step soon.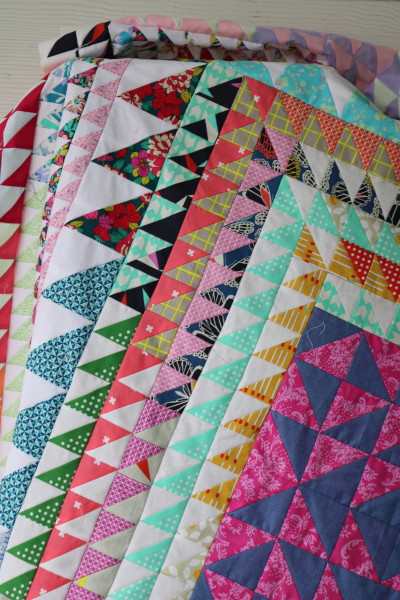 On the last round, I used leftovers from my

Prosper in solids

quilt, and I had already sewn them together into sets of four.  I decided to use them anyway. The two most recent rows are actually sewn from those, which is why both rows are the same.  While I wasn't sure I'd like it, now that it's there, I can't imagine this quilt without it.  Those yummy sherbets and brights and pastels really pop.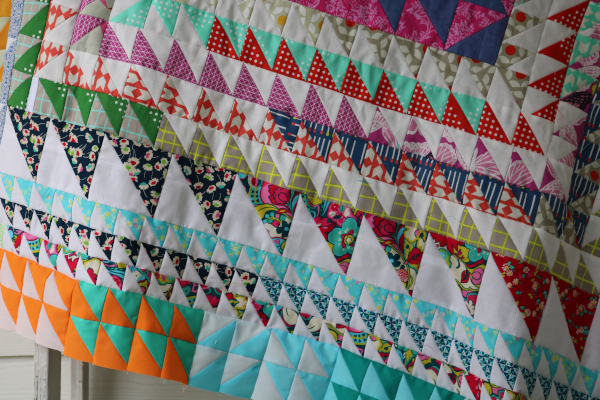 I believe right now this quilt top is just over 50 inches square.  I still haven't measured or squared anything up.  My only measurement is keeping track of how many hst blocks I add to each side, so I can be sure it's equal.  If I have to fudge it when quilting, so be it.  I mean, look how fun it is!  Why would I change plans now?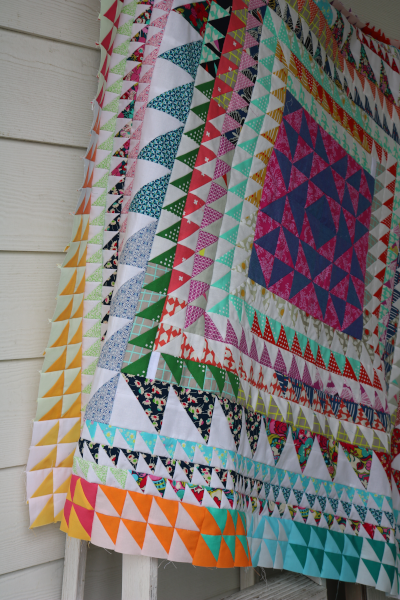 My biggest obstacle at this point is hunting for more hst units in large numbers.  It will take some counting to figure out.  I don't know how much bigger it will get.  All I know is I'm not done yet.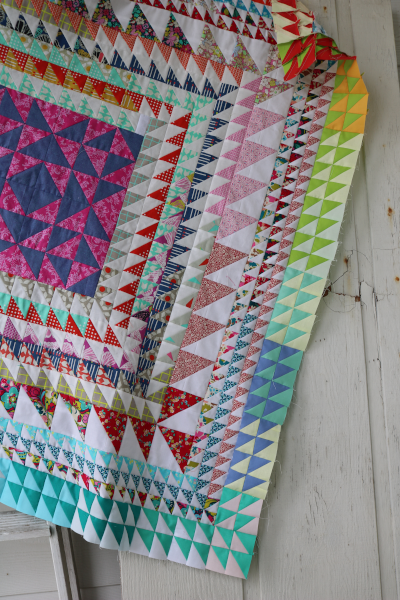 This project reminds me how enjoyable it is to just create without expectation.  To see where things go and enjoy the process.  As it unfolds, I fall in love with the interplay of color and design.  Also, half square triangles are amazing.  Basic, but so awesome.  I'll be back soon with more improv hst quilt progress.  In the meantime, what should I name it?
Happy sewing!
Jennifer