Bye Bye Butterfly Quilt
Some time ago, I made the Bye Bye Butterfly quilt to

test the pattern

for Allison of Campbell Soup Diary.  I enjoyed the large scale applique and had fun with color.  But when I finished it, I wasn't sure what I would do with it.  It was a little small for my family so I put it away, thinking I'd add borders at some point.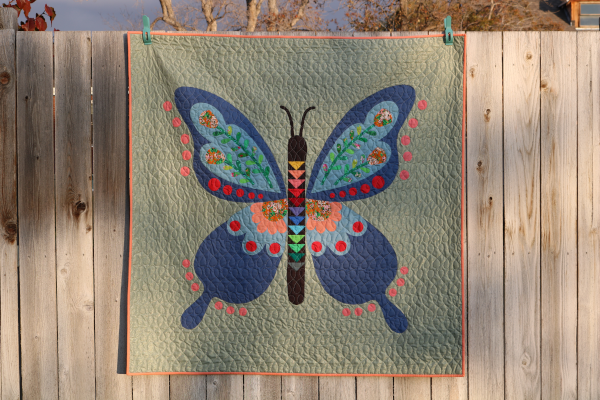 The quilt top was fun to make, with extra large applique pieces.  I chose to machine stitch them all in place, and used freezer paper to cut them all out.  The background is a lovely sagey green, but metallic.  I tried to get a photo of the shimmer, and you can just barely see a hint of it here: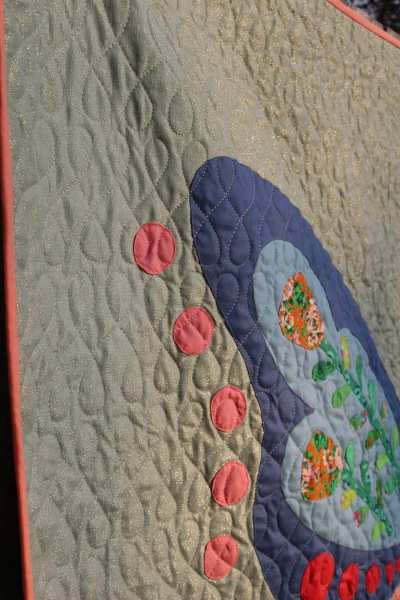 This project helped me use methods I hadn't used before, and was a good creative exercise for me.  Every few weeks, I looked at it, considering what I should do with it.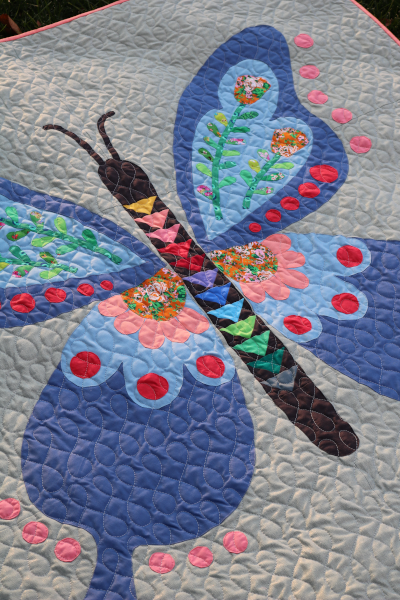 And then I met Diane.  She was there one Sunday, on the back row, in a red dress and sitting by herself. I was teaching the lesson, and asked a question for discussion.  Of all people, she was the one to answer, and she was also the one person in the room that none of us knew.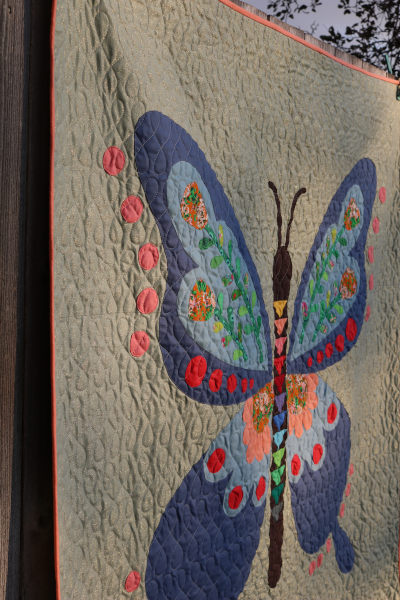 She started talking and her story spilled out.  She had lost her only child, a three year old daughter, and was hanging on to her faith in spite of great sadness and pain.  They had just moved across the country for a new job.  Everyone in the room was crying when she finished, all of us amazed by her vulnerability in a room full of strangers.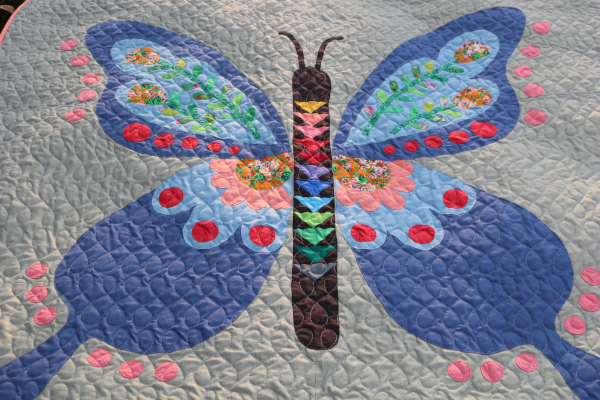 Afterwards, we talked, and became friends.  In the months that followed, we spent more time together and shared more of our stories with each other.  Her struggles gave me perspective in mine, and I was so grateful.


Eventually Harper's birthday came – the first one they would celebrate with her in heaven.  Diane and Jared planned a birthday party for her and invited us to join them.  Harper's birthday is the same day as my oldest daughter (but 20 years apart), another detail that adds to our friendship.  As I was pondering the very different days we would have, my heart whispered an idea:  finish Bye Bye Butterfly for Diane.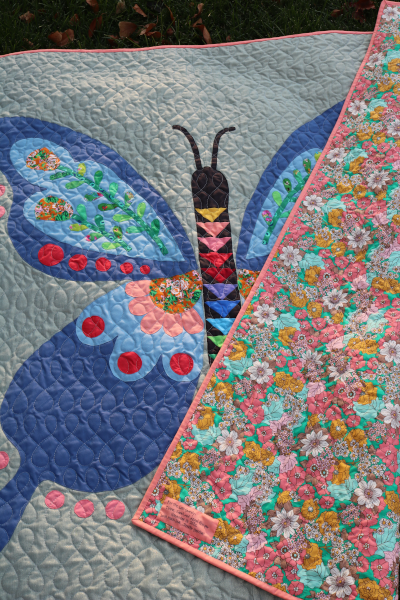 So I quilted and bound it, and even managed a label.  We rolled it up and went to the party, watching slide shows of photos and seeing friends and loved ones gather to support an amazing couple.  It was sad, but also beautiful.  Still heartbroken, they are simultaneously full of hope.  It's inspiring.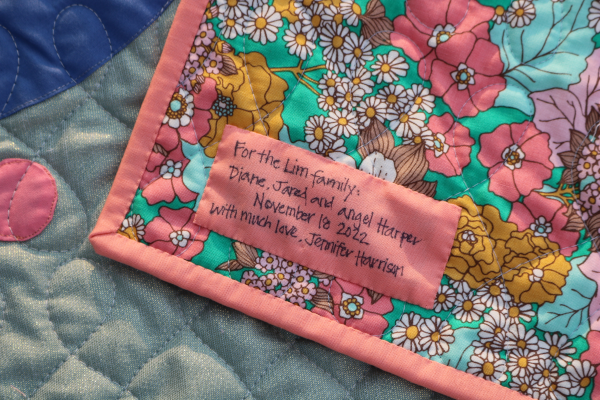 I'm so grateful for the incredible people God places in my path.  I learn so much from them.