Faded Color Stack Quilt
How many Color Stack quilts have I made? Maybe half a dozen, if you count the baby size versions I've given away. Yet here I am today, with another one. This was an experiment in toning down the color and contrast while still making all those strips interesting. I'm calling it my Faded Color Stack quilt.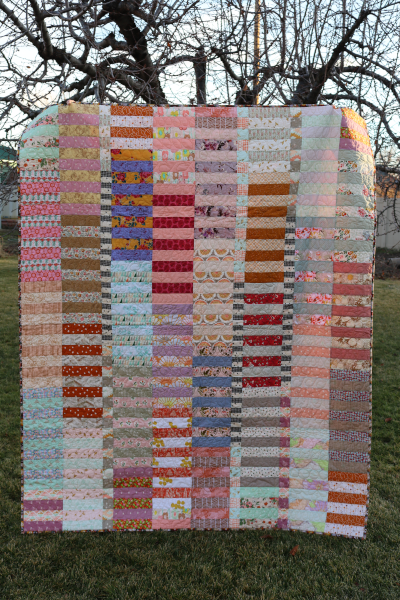 This version was made with softer colors, such as pinks and purples, peaches and some low volume prints. I added in a little red, brown, and darker purple to ensure there would be good contrast throughout. But color-wise, this is a softer quilt.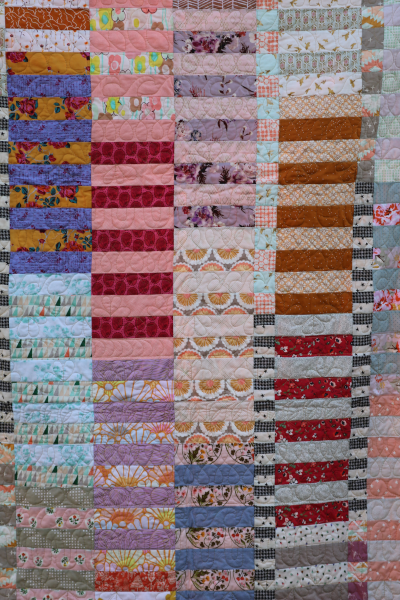 This Faded Color Stack quilt was a gift to my daughter's best friend Abby and her husband and son, so the fabrics were selected with her in mind. I love the way they came together. Definitely faded or toned down, but still lots of movement and interest throughout. It reminds me a little of this baby version, but with a bit more color.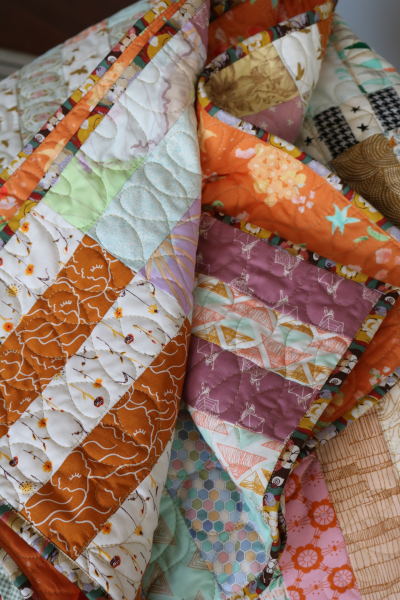 I quilted it on my longarm in horizontal rows, alternating the quilting designs as I went along. The thread is gold, and I love how it looks. I got lucky in general on this one, because I like the quilting. What a relief! For the back I chose a lawn so it's extra soft and lightweight.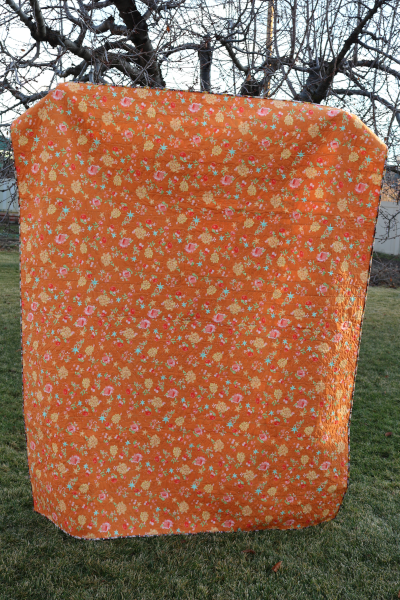 My binding is a Victoria & Albert print I'd never have predicted for binding, but it felt like the right match. It sort of blends all the colors together without emphasizing one too much, and yet it also frames the quilt nicely.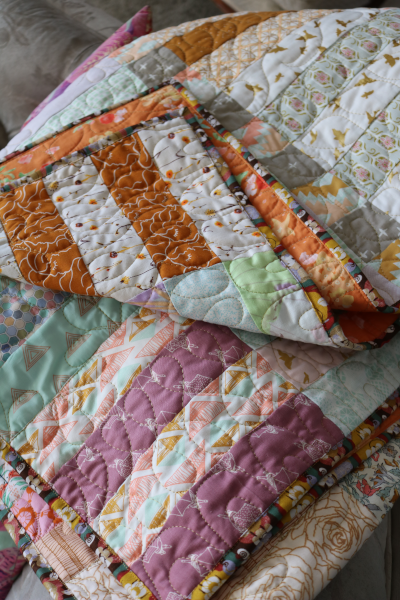 My Color Stack pattern has become a favorite make for me. It's simple to choose fabrics for, fast and fun to sew, but also a bit of a challenge to pair colors together and arrange them across the quilt. I have started another in all blues, this for a friend also. It's fun to have an interesting, modern "go to" quilt pattern and I suppose the Color Stack is mine.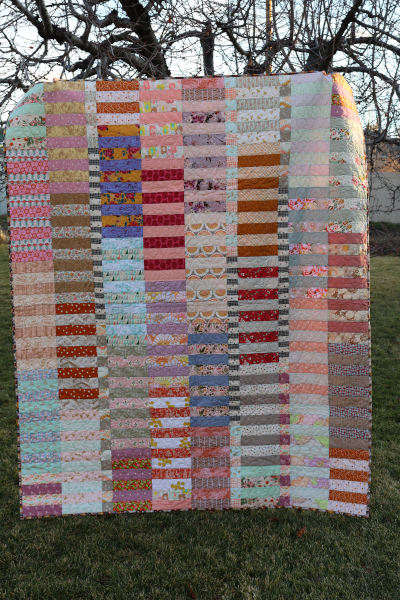 I'm happy to have the Faded Color Stack Quilt off on it's adventure with the Serr family. I hope they love it and use it to make lots of memories!