Flower Applique – Playing with Sketches and Fabric
I started another project.  Shocking, I know.  After finishing my

Bow quilt top

last week, I started on some other applique projects including

Sarah Fielke's Secret Garden BOM

(block of the month).  Most of them are complex and will take months to finish, and it's left me without something to work on consistently.  I decided I need a simple, no-fuss, one block, small applique project to keep me busy.  But what?  After some sketching and brainstorming, this little flower applique block was born.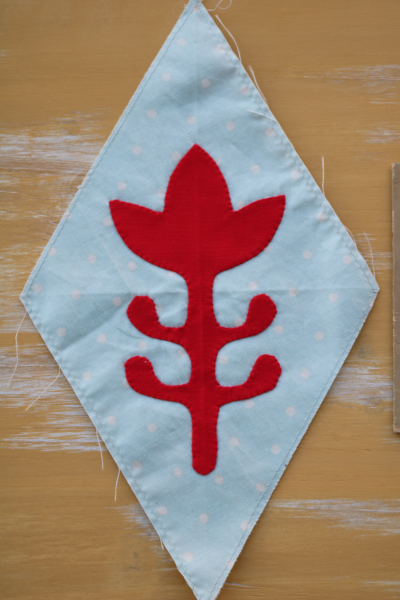 So far, I like it.  I have no idea how many I'll make, or how the finished quilt will look, but it's a fun little flower.  I used a 60 degree diamond as the background for the sake of doing something new.  
Hmmm, doing something new.  Are you doing that?  I have this constant tug, a yearning even, to just dive in and sew without a plan.  There are so many styles I want to explore, so many fabrics I'd like to combine.  I feel a pent up energy trying to break free.
But not yet.  There are too many deadlines still looming, too much going on for me to indulge in the fabric mess it would cause.  Soon, though.  At least I hope so.  I don't want to ignore that creative spark much longer.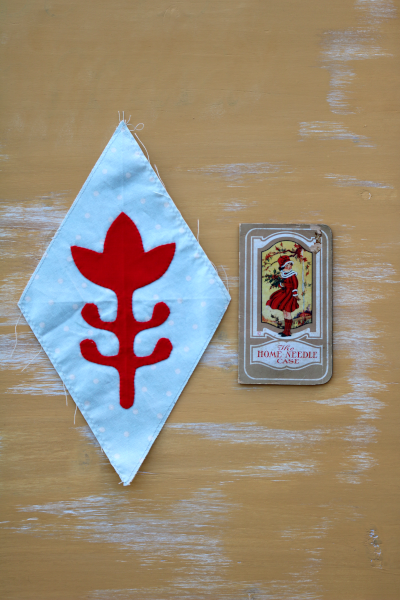 Until then, I'm scouring my scraps for pieces to use with this design.  I would like to cut and baste a bunch of them so I'll have hand sewing ready to stitch.  This will be my next "stitch in the car" quilt.  Sometimes they take years, and sometimes only months.  I guess we'll see how this one grows.  Right now, a scrappy, colorful field of flowers on diamonds sounds delightful.  I'm really sick of winter.  Just keep stitching, right?
I hope, with all that's going on in the world, and with all the personal challenges that inevitably come, you're hanging on.  
-Jennifer