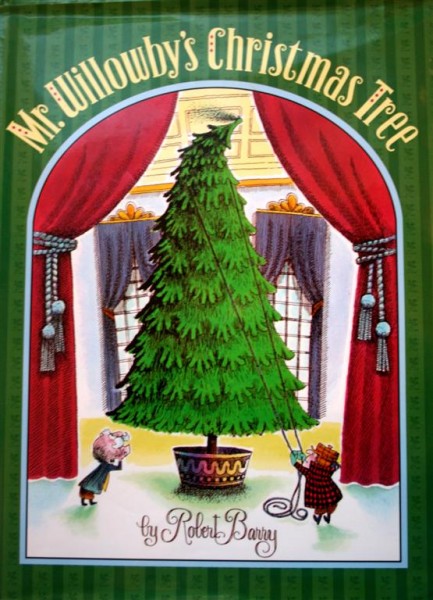 Robert Barry's Mr. Willowby's Christmas Tree

was originally published in 1963, then updated in 2000.
It is a delightful tale of Mr. Willowby's fine tree, "Full and fresh and glistening green – The biggest tree he had ever seen."
It's delivered on a pink truck, but when it arrives in the house, the tree is too tall.  What follows is the tale of the top of a Christmas tree and how it gets snipped and moved from house to house, leaving joy in each place.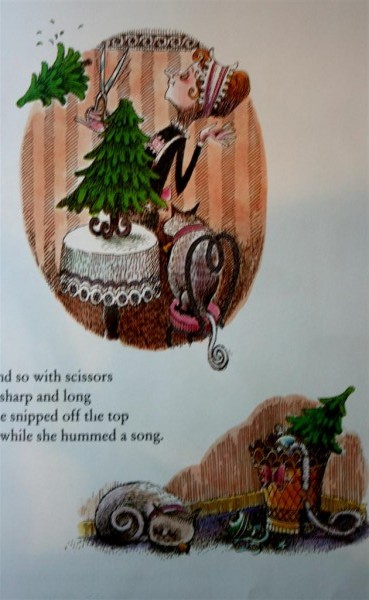 We love the rhyming text which is easy to read and even to memorize.  My children also love the idea of a tree that gets smaller with each cut, and yet is the perfect size for yet another creature every time.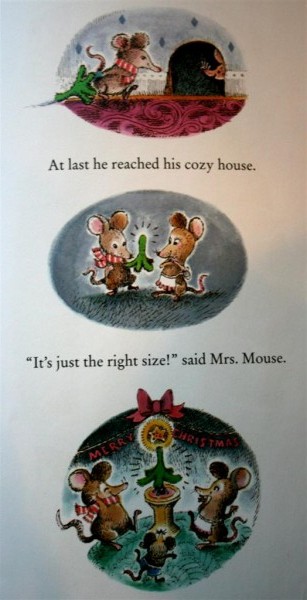 And the final location of the tip of the tree?  Well, you'll have to read the book to find out.
With happy colors, great illustrations and a fun vintage feel, this is one of our absolute favorites.  I'm usually asked to re-read it several times when we get it out.  This year we chose Mr. Willowby's Christmas tree as our evening story on the day we put up our own Christmas tree.  This book was a special gift from a dear friend years ago and oh, how we've loved it over the years.  I highly recommend it!