They did it.  The girls finished their quilt tops!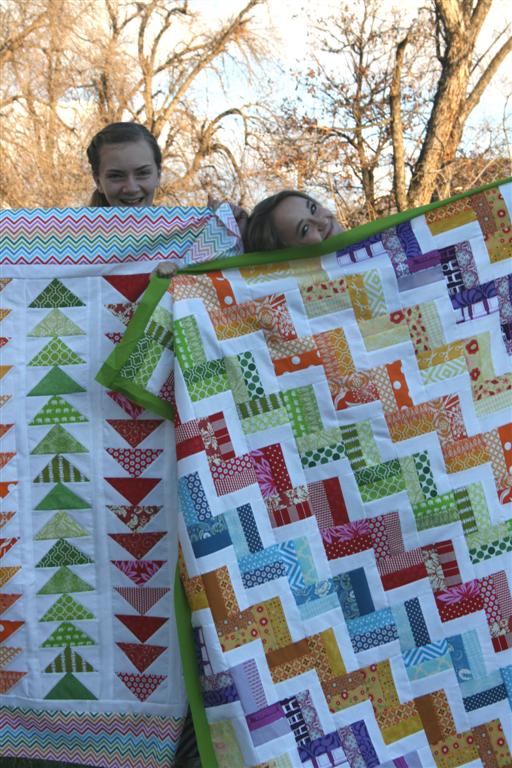 I am so proud of them.  They put in a many hours of work, learning the basics of piecing a quilt.
My daughter's friend was so cute.  When she finished hers she stood there and kept looking at it with a happy smile on her face.   For her quilt we made strips of flying geese in the colors of the Young Women's program colors.  I love the way it turned out.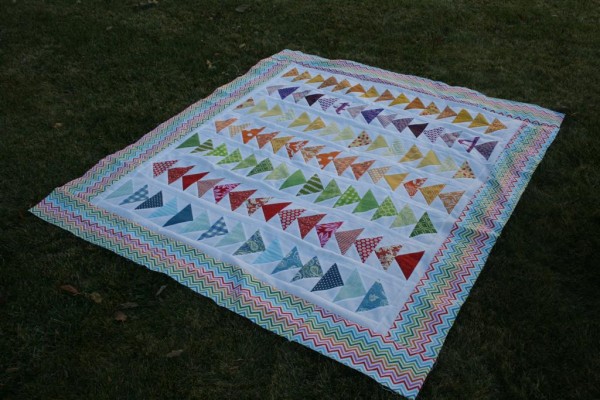 We added a happy border to the quilt and it turned out the perfect size.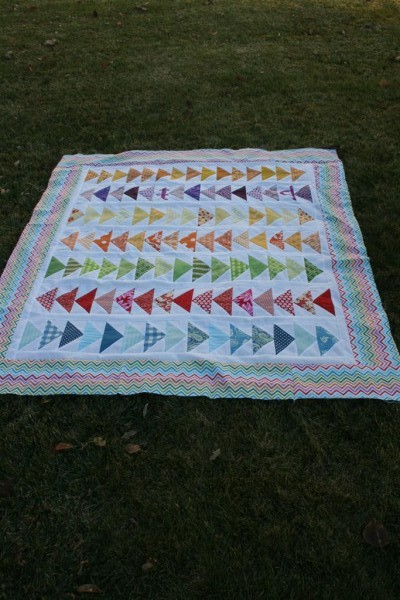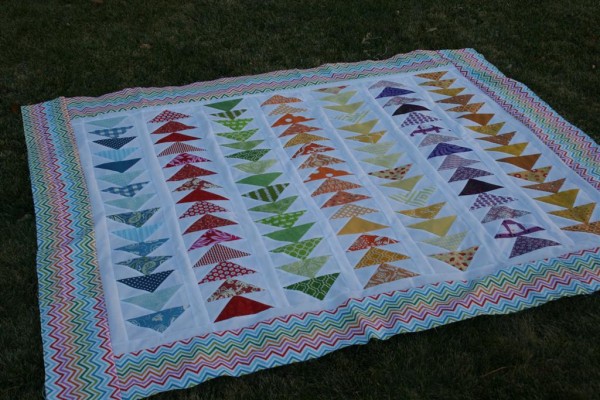 My daughter chose a zig zag rail fence design in the same color scheme.  Again, we're so pleased with the results.  At the last minute she decided she wanted a solid green border.  It turned out to be perfect, giving the eye a place to rest with all the movement and color in the design.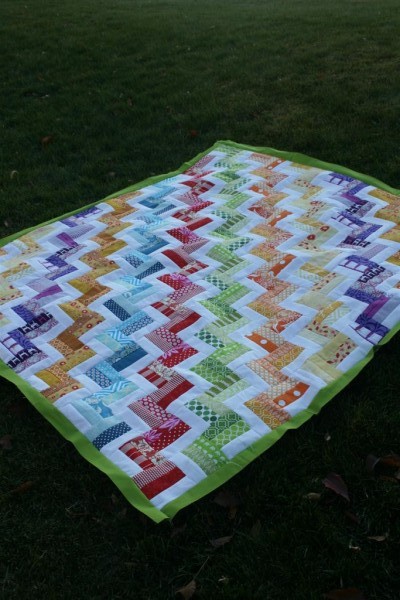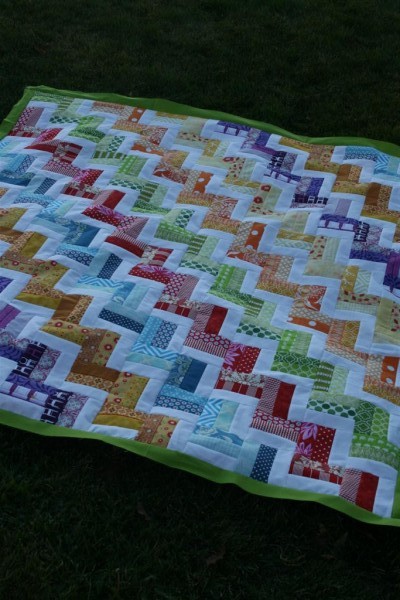 Our next step is quilting and then binding the quilts.  I've loved every minute I've spent with these girls as they've worked at this project.  I hope these quilts will always bring back special memories for each of them.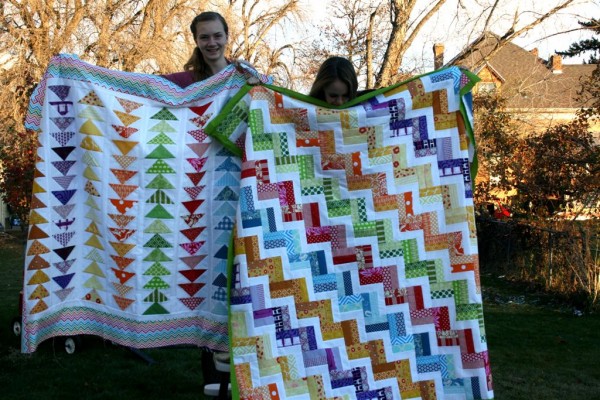 It's a lot of fun to make something, but to teach someone else to make some thing themselves, well, that feels awfully good!