Anthem Quilt Pattern
Every year I promise myself a red, white and blue quilt for the summer.  I've never made it happen – until now.  I'd like to introduce Anthem, a vintage-inspired star quilt that is a quick and fun project.
This quilt is inspired by a vintage block I came across a while ago.  I was drawn to the way the stripes rotate around the star.  Given my love of the lone star block, I liked this variation and decided to try it out.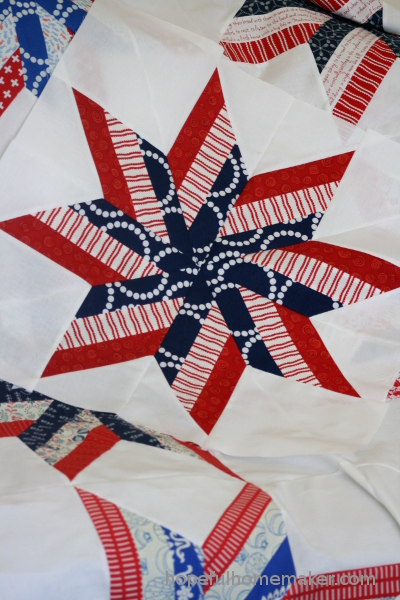 These blocks come together very quickly (no Y seams) and provide big impact.  The blocks finish at 22″ and you only need nine to make a quilt that measures 66″ square.
The pattern is now for sale in my Craftsy store.  I'm offering it at an introductory price of just $4.99 through July 8th.  Download the pattern now and have a finished quilt top before the 4th!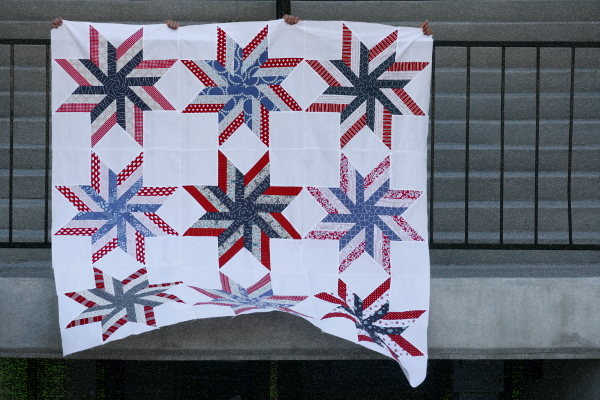 Happy Sewing!