Project: Dining Room, Part I
Here is my dining room: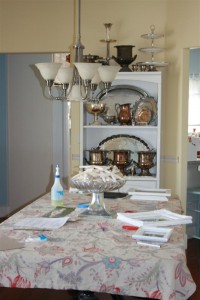 It currently contains an old table, which I painted black, and a bookshelf which houses my vintage silver.
That's it.
No chairs, and nothing on the walls except this mirror
which I bought at the thrift store for $3.00 and painted white a few weeks ago.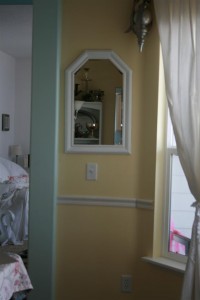 There is a chair rail that my Dad helped install just a couple of months after we moved in,
but which I still haven't painted because there is more I want to do to the walls first.
But for more than a year and a half, these walls have been blank.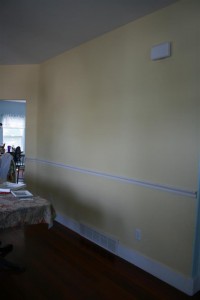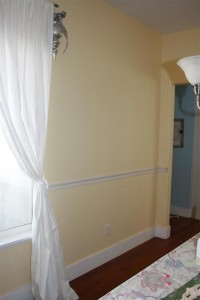 Pretty boring for a dining room, don't you think?
Several months ago I started picking up old frames that had some interesting detail to them.
Frames like this, that look brown and beat up, but I saw some potential in them.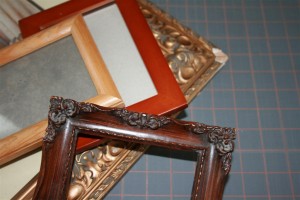 For a long time I thought that I would paint all the frames black because the table is black,
but I'm sort of glad that I waited, because a few weeks ago I decided to paint them white instead.
I just used a high gloss white paint and I wasn't too picky about how it turned out.  I just kept painting until they were well covered.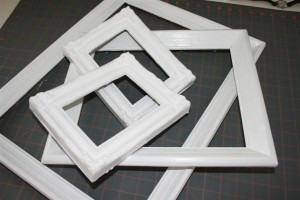 I've been collecting old black and white family photographs, and I want one wall to turn into a sort of family history gallery.
At last, today I decided that rather than wait until I get all the frames and photos I want,
I would just start by hanging what I have in a collage.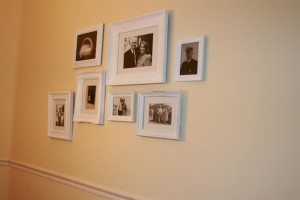 And here it is!
I want to add several more, but I'm really pleased with Part I.
Suddenly the room has a lot more character, and they are really cool photos too.