Halloween decorating
I must admit that I prefer simple fall decorating to Halloween decorating, but I've been hearing things like this from my kids:
"Why is it Halloween at other people's houses but not at ours?"
And I wonder, since when do you have to have decorations up in order for a holiday to come?  Hmmm.
Well, I decided to surprise them and have a few things up when they came home from school.  So, Happy Halloween!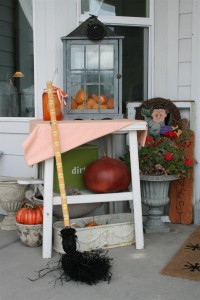 The dining room is where the official Halloween spot is, I guess.
I hung some spiderwebs on the wall, over my pictures.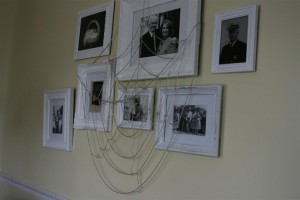 The web is actually made of shimmery little beads.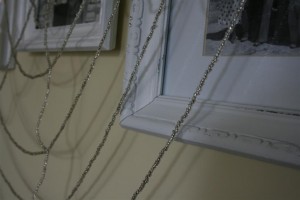 I also hung one over my silver.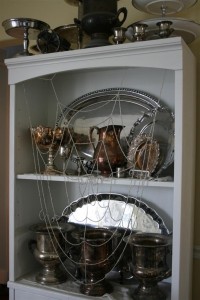 On the table I used this really cool tablecloth I found a few years ago.  It's spider web lace.  A fun twist on table linens.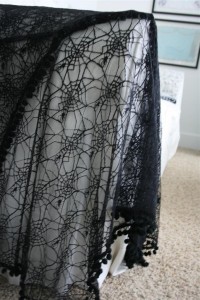 Lastly, I pulled out one of my cake platters, some letters and came up with a centerpiece.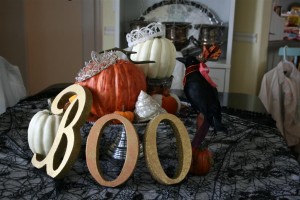 I have to just say that my favorite part of fall is the pumpkin.  I love pumpkins!
In fact, I've decided that next year I'm growing a pumpkin patch.  I have big plans.
Last year I pulled out my vintage crowns and put them on my pumpkins.
I liked it so much that I think it's my new fall tradition.
It sort of fits the way I feel about pumpkins.  I love that fall is when the lowly pumpkin is crowned queen of the season.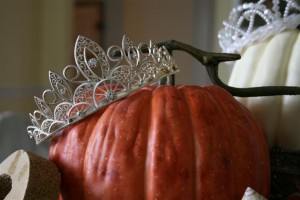 I like that thought, crowning the pumpkin Queen of the Season.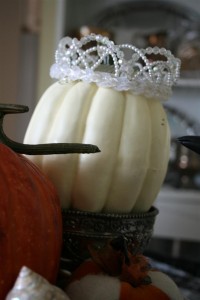 Well, I guess now it's Halloween at our house, too.  Especially with pumpkins dressed up as queens.