Fall Yesterday, Winter Today
I didn't want to believe the weatherman.  But how do you ignore something like this?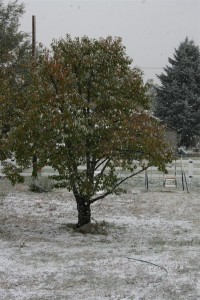 Just yesterday we were playing outside in the fall sunshine.
Last week I was taking pictures of the glorious fall leaves.
Today I was in the same spot, but the picture looks a lot different: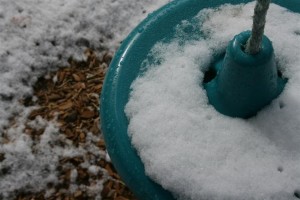 A good reminder that life's simple gifts need to be appreciated while we have them.
You never know how long it will last.