I love white paint!
I really, really love white paint.  It can take anything and make it beautiful.  Well, most anything.
I'd been slowly accumulating old picture frames from the thrift store, so I finally laid them all out and got to painting.
They started in various shades of gold and brown. (And, yes, that's an obnoxious vinyl tablecloth that I use to paint on)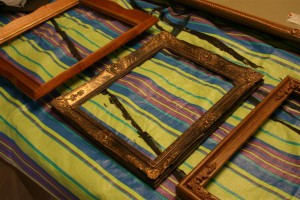 This gold one I'm really excited to work on.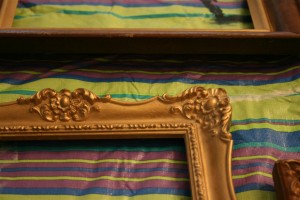 I quite like this frame, too.  Great detail!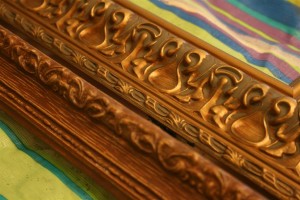 And this mirror was a find!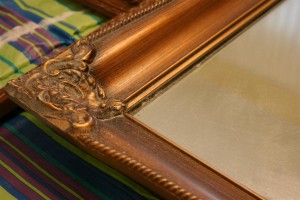 I confess I did no priming at all, just went right to work on them with my white paint and a brush.
I just paused every hour or two to brush another coat over everything until I was satisfied…
Just look at this great collection now!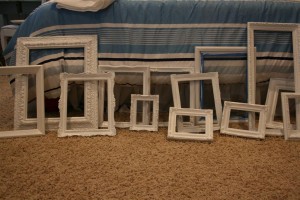 I'm so pleased with how they turned out.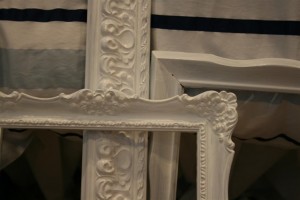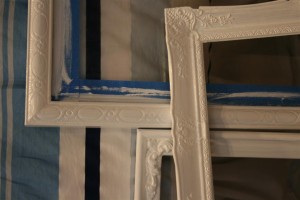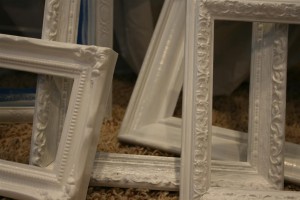 Most of them will end up on my dining room walls with family photos in them, but the mirror is already on the wall!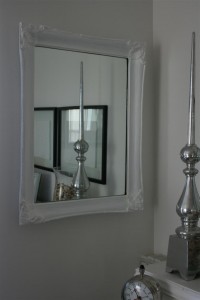 Sigh.  I love my living room…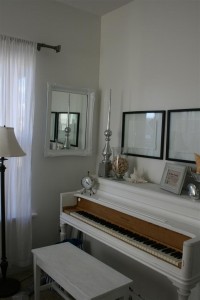 I also love this sweet face.  She had to try one on.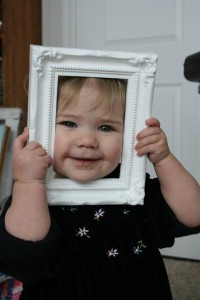 I just wish you could hear her little voice saying "cheese"


"Tseez!"  I love those pudgy little hands…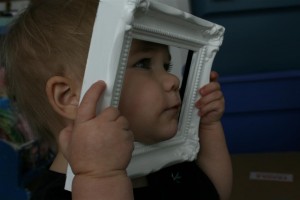 Too bad you can't hang that on the wall!  Ka-yoot!