Placemats turned Tablerunner DIY
I was at the dollar store with my friend when I ran across these placemats.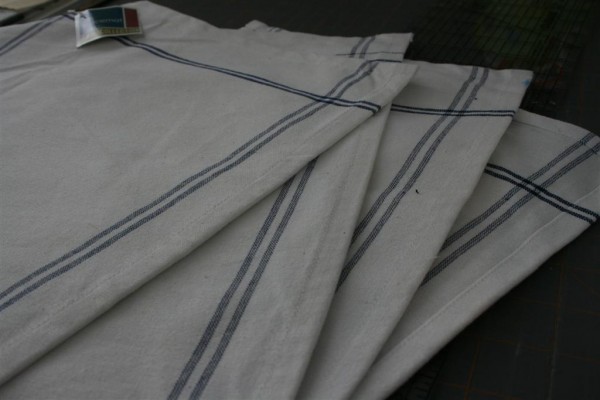 I liked their crisp blue and white color and the stripes.  But I really didn't need placemats, and remember:  at my house things like that have to come in sets of ten!  Then I remembered my laundry room.  I've been looking for a super simple runner to put on top of one of my dryers……..  you know how those  moments go, when inspiration strikes.  I put four of them in my cart and brought them home!
I decided to rip open the seam on the short ends so that I could stitch the entire length of the runner closed at the end, and have it look like one long, tidy seam.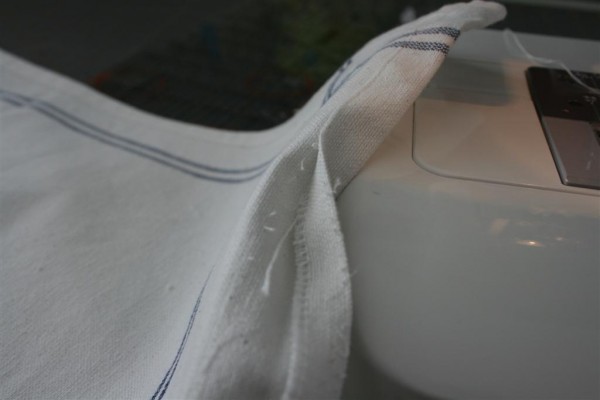 I left the long sides as they were and decided not to unstitch them.  I could handle a thick seam if I ironed well, I thought.  Since this cotton weave frays easily, I also didn't want any raw edges underneath.  I placed right sides together and stitched the four placemats together lengthwise.  Notice I'm not sewing the sides with the open seams.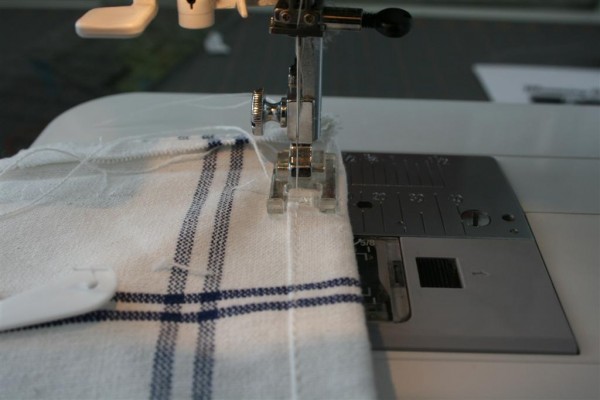 Next I pressed the seams open on the back and flipped the runner over to press it once more.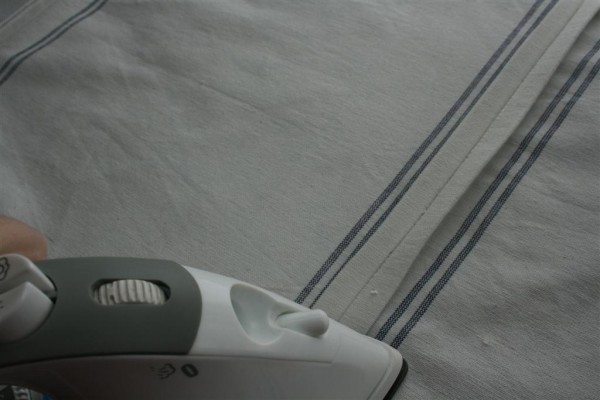 Finally I folded the long sides back under and stitched them up!  This is what the back side of the runner now looks like, with the thick seams connecting the placemats together pressed open, and the hem down the side folded over the seam and stitched up.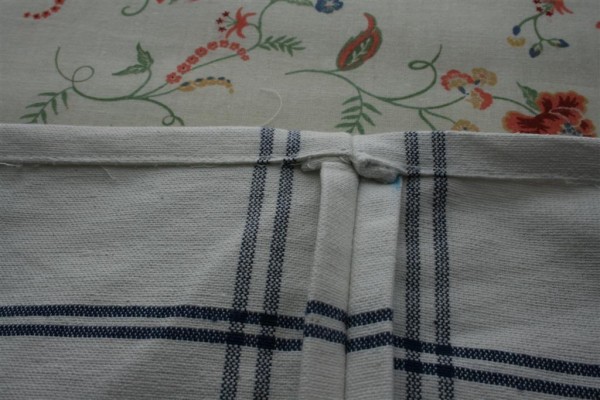 The top side of the runner looks like this.  I like how tidy the seam looks.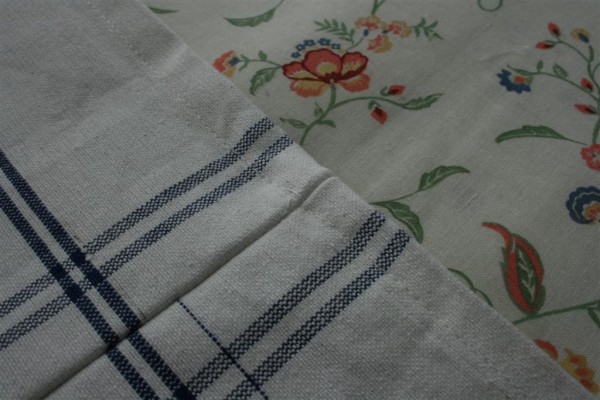 Ta-da!  Only about 30 minutes in all.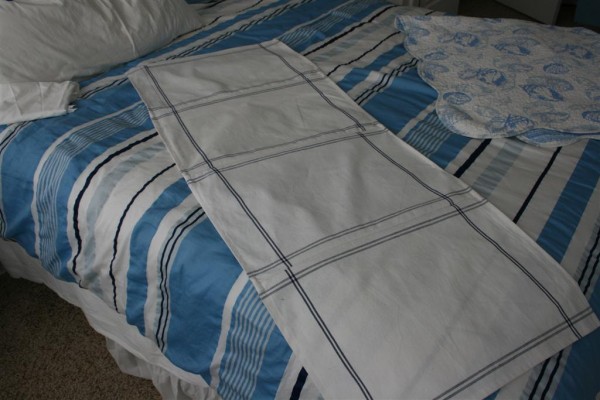 Excitedly I took it to my laundry room to see how it would look…..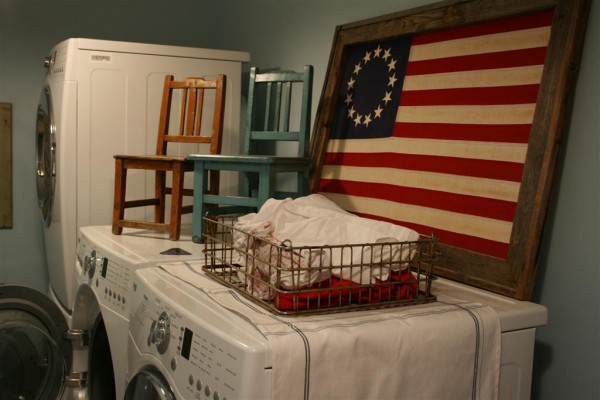 Perfect!  I wanted something to protect the top of my dryer from being scratched by my vintage metal basket, and I wanted it to fit the style of the room.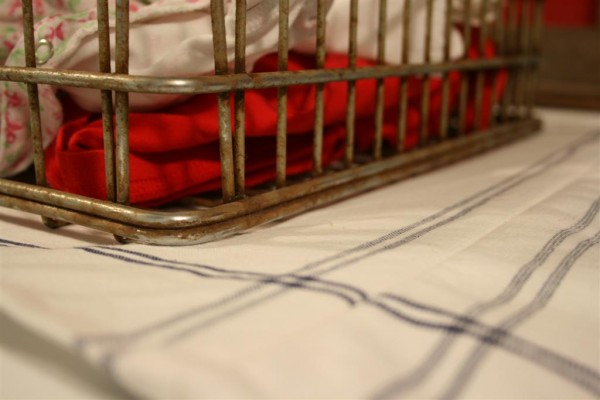 Just what I pictured.  I really like how it's so simple looking.  The placemats are 100% cotton, but not a quality weave.  Still, they work great and have the look of linen toweling.  The perfect fit for my space.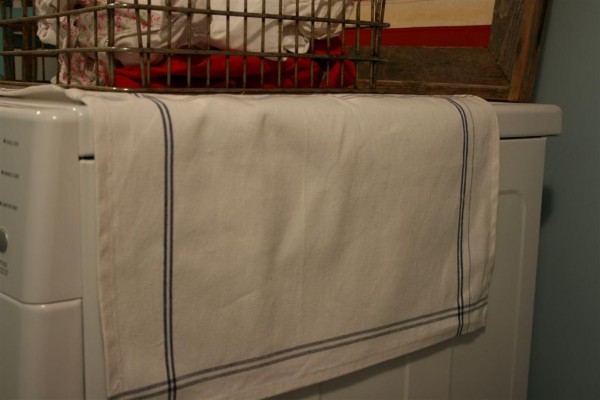 Simple, inexpensive, and done in 30 minutes.  I like it!
You could do this same thing with lots of materials instead of placemats.  You could use kitchen towels, linen napkins, vintage handkerchiefs, etc.  The sky is the limit (that's the way creativity works!).
HH