Pink Ticking Tablecloth
I love vintage linens.  Among my favorite things is my collection of printed tablecloths, which make me smile when I look at them.  I've always wanted to find a good way to catalog these lovely pieces, so I've decided to post pictures of one each day (or as often as possible) until I have them all photographed.  I'm hoping this will also accomplish the task of driving away the winter blues.
So, since Valentines day is approaching, I'll start with a pink one.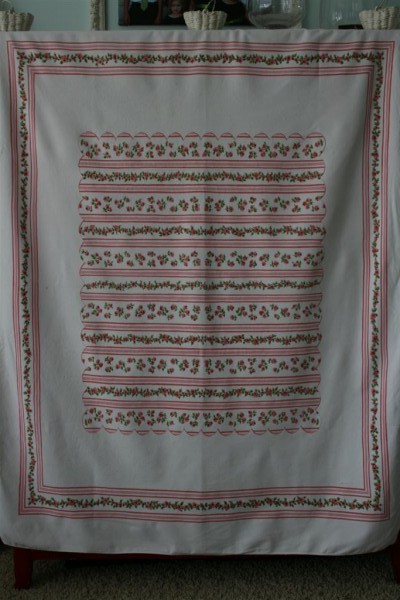 This is one of my favorites (but I say that about every one of them).  I love the way it resembles vintage ticking, but on a larger scale.
The inner section has a scalloped border that is  so cute!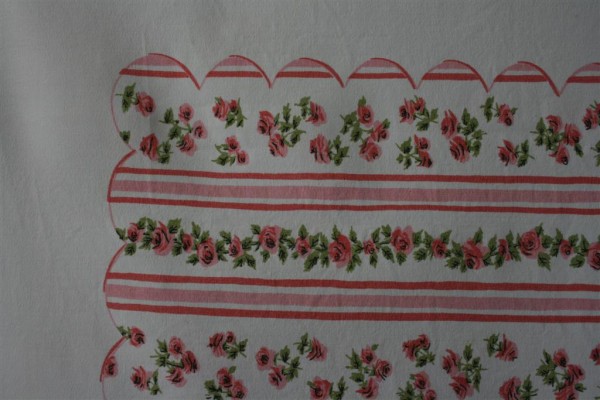 The pattern continues around the outer border.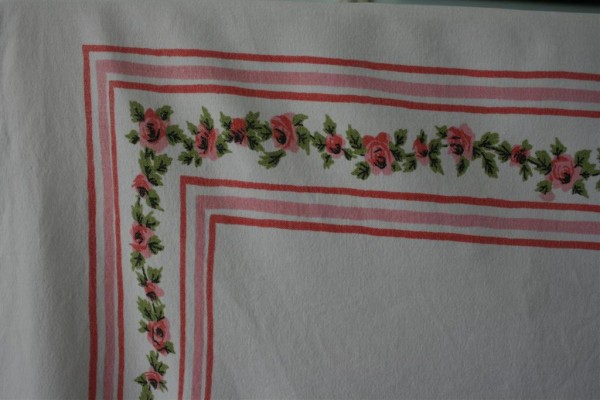 This tablecloth measures 41 inches wide by 52 inches long.  It has a few flaws and tiny stains, but nothing that detracts from it or makes in any less lovely to me.   It has no markings on it, and if anyone knows anything about it, I'd love to hear!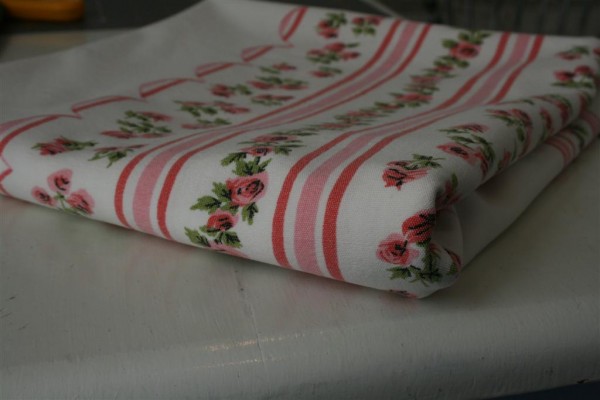 This is a fun cloth to use at a baby shower for a little girl.  What would you use it for?