Lavender Shortbread Cookies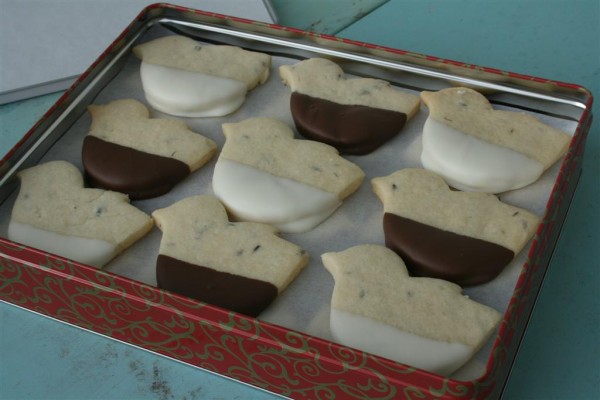 These lavender shortbread cookies are amazing.  Before I share the recipe with you, I must beg you to give lavender a try.  If you've never tasted it, this is the way to start.  If you've tasted it but think you don't like it, this cookie is still something to try because it will probably change your mind.  They're that good.
I must also say that this is the first recipe I've ever created that is so good I'm tempted not to share it.   My neighbor has dubbed them "Wedding Reception Cookies"… and guess what I'll be making for his daughter's wedding reception this summer.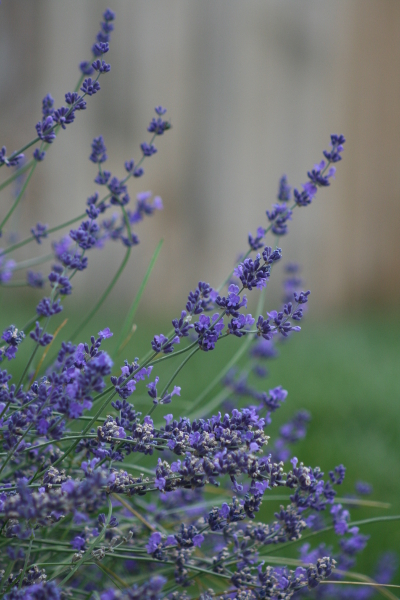 I grow, harvest, and dry my own

lavender

.  If you don't have any and don't know where to get some, try your local health food store or order online.  Buy lavender that is suitable for culinary use.

Hopeful Homemaker's Lavender Shortbread Cookies

1 cup (1/2 pound) unsalted butter, room temperature (do NOT substitute margarine!)
1/2 cup sugar
1 teaspoon vanilla
2 teaspoons dried or fresh lavender buds
2 cups flour
1/2 tsp. salt
In mixing bowl, beat butter until light and fluffy, and almost white in color.  Add sugar, lavender and vanilla.  Beat for 2 more minutes.  Sift flour and salt together and add to butter mixture.  Mix until flour is incorporated and dough is sticky.
On a long sheet of waxed paper, pat and form the dough into a log that is 12 to 14 inches long.  Carefully roll up, shaping into whatever shape you wish as you roll.  Note:  for shapes like the bird cookies pictured above, put dough between two sheets of parchment paper and roll out to 1/4 inch thickness before chilling.  Chill dough for at least 2 hours.  Preheat oven to 325.  Carefully slice dough into 1/4 inch slices, or if you rolled it out, carefully cut dough into shapes using cookie cutters.  Line baking sheet with parchment paper and place cookies in rows with 1 inch of space between each cookie.  Bake for 17 to 18 minutes or until firm and just barely beginning to turn golden brown at edges.  Cool completely.  If desired, dip in chocolate and chill again to set.
Store in airtight container for up to 3 weeks, or freeze (if they last that long, around here they're gone in minutes!)
Makes 3 to 4 dozen cookies if rolled into log.  If cut with cookie cutters, your yield will depend on the size of your shape.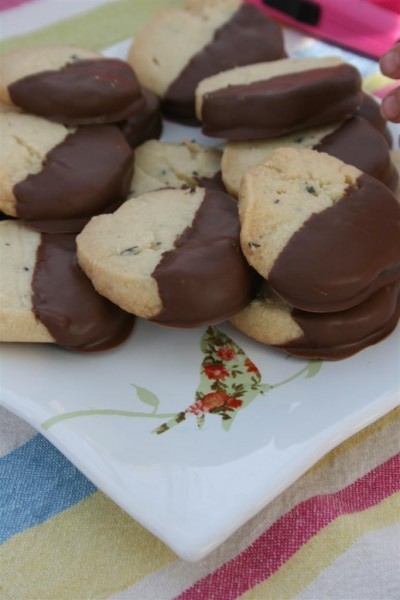 I hope you love these like we do.  They're our #1 cookie.
Jennifer