Mirror transformation: Before and After
Three years ago I purchased this vintage mirror at a yard sale, intending to use it in my girls' room when our house was completed.  Well, we moved in, and it just didn't fit the space.  So it's sat in my basement for the last 2.5 years.  Until this week.  Here's the before: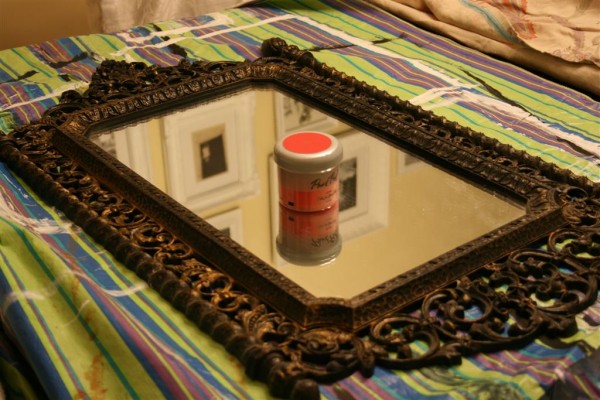 A close up of some of the detail.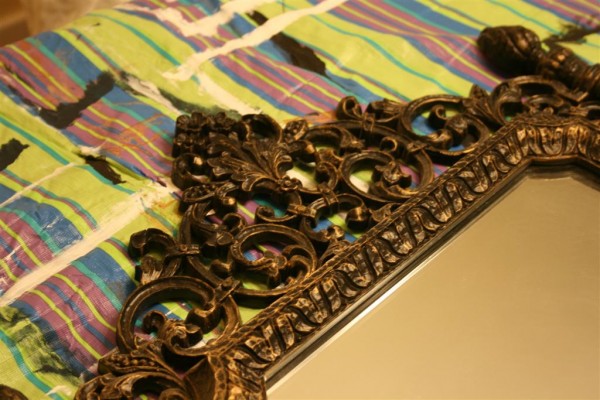 Go ahead and say it:  totally gaudy and overdone.  But I always pictured it painted in a deep pink.  Enter this pillow: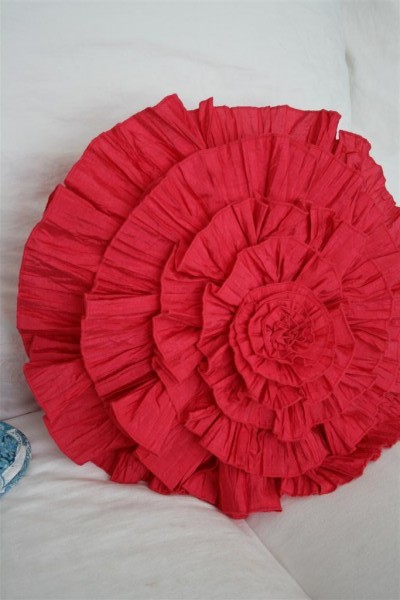 I ran to Ace Hardware and picked up one of their little sample sized paints, called Paint Pods, in a color to match the pillow.  The one I chose was called cupid.  I'd always intended to spray paint this mirror for better coverage, but I couldn't find a pink in the right shade.  So I settled for the headache of painting it by hand and having the coverage not be as good.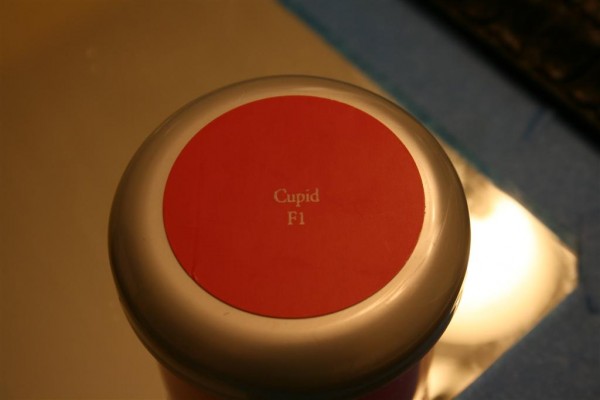 Anyway, 3 coats of paint later, here's the final product:




I must say, I'm thrilled with the result!  I really love it.  Now it's a formal sort of mirror, but the pink makes it fun and happy, not to be taken too seriously.  Perfect!