Placemat to Pillow: DIY
I was on the hunt for pillows with some turquoise in them when I found these placemats on clearance at TJ Maxx.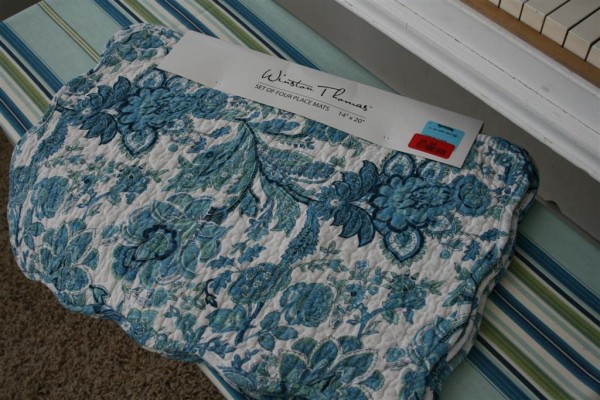 I liked the colors and the pattern but I didn't need more table linens.  And then I thought:  wait, there are four of them.  Why not make pillows with them?!  So they came home with me.
I already had some 11 by 14 inch pillow forms in my basement.  They were the perfect size.  I didn't want to cut up the placemats because the seams would be so thick.  I also liked the back and the gentle scallop around the edges.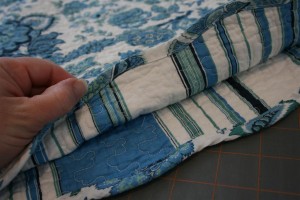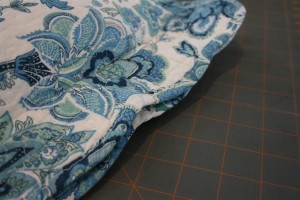 So I decided to just sew the pillow inside the two placemats.  If I ever get tired of them, I'll just unpick the seams and have placemats again.  It was the easiest pillow I ever made (as in, 5 minutes per pillow.)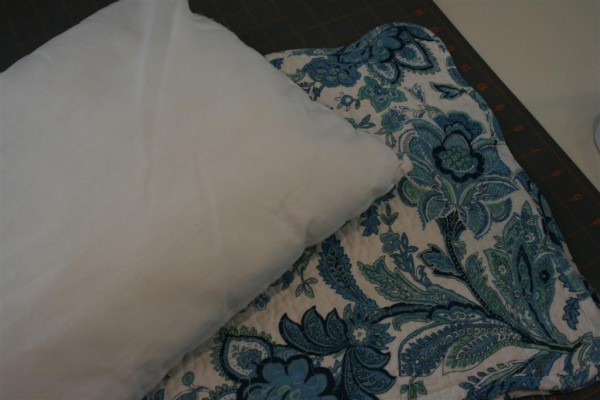 I figured out where on the placemats I needed my seams to be so the opening would be the right size.  Then I simply sewed the placemats together on three sides, leaving one of the narrow ends open.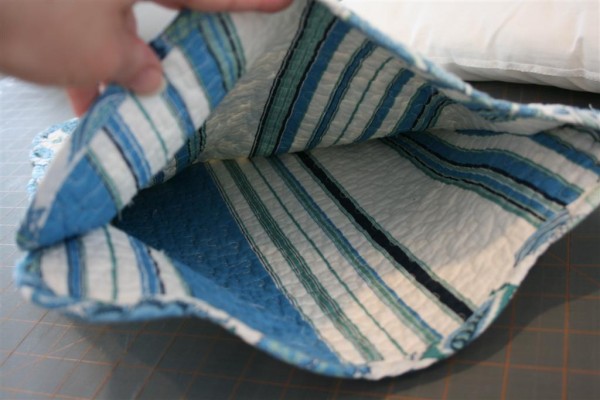 Then I simply stuffed the pillow form inside.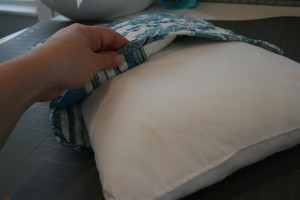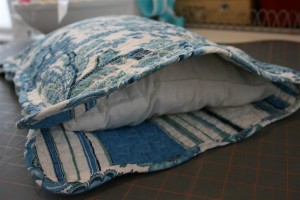 I carefully sewed the opening shut, making sure I didn't sew the pillow form into the seam at all.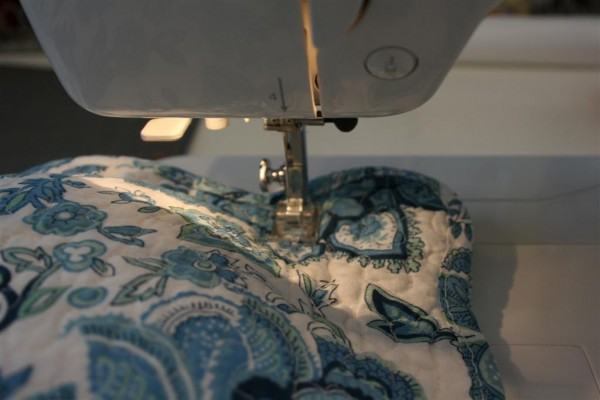 That's it!  Done.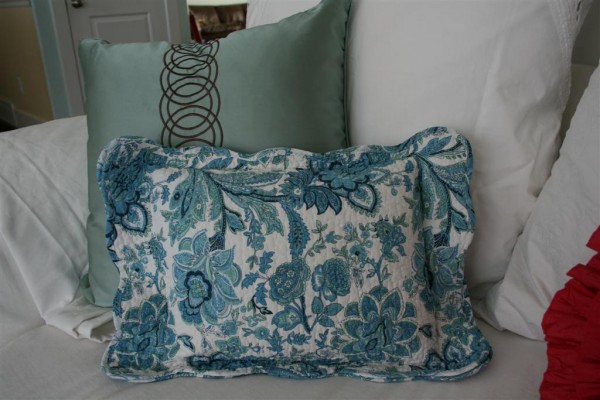 Nobody would ever guess that these were clearanced placemats.  They're perfect for my space, and they have a nice shape to them BECAUSE of the floppy scalloped edges all around.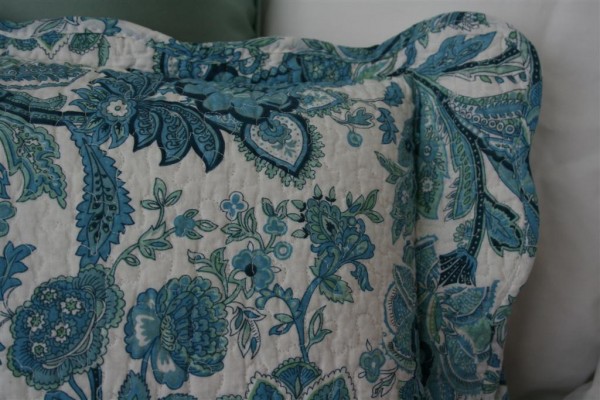 The fact that you can see the striped back if you peek only adds to the charm.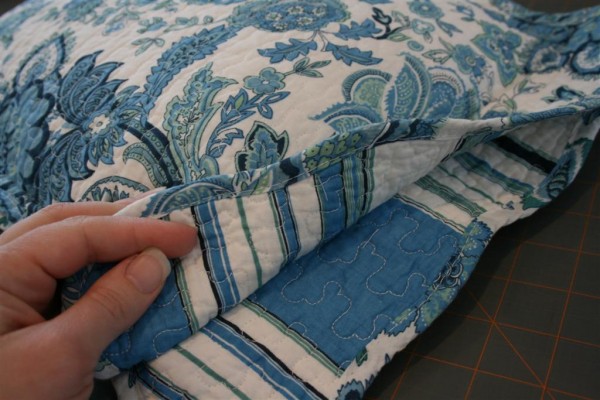 You can't beat $4.00 per pillow, either!  As far as I'm concerned, it's a success all around.  It was inexpensive, I used materials on hand (pillow inserts), it was quick (10 minutes) and I was able to be creative.   My new pillows are now at home in

this room

.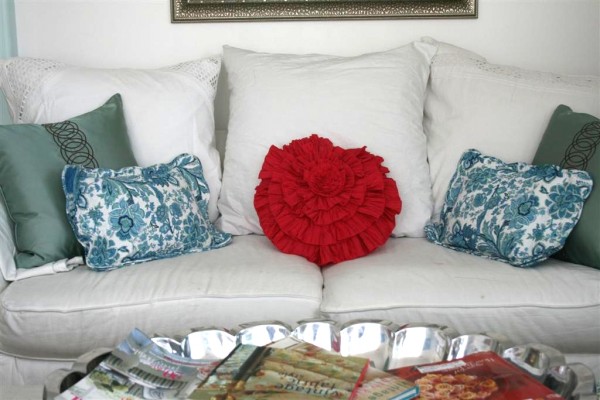 Try it sometime!  They're fun and easy to make.
This post is linked to

Kimba's DIY Day

.