Addition to the stash
Two new pieces of fabric arrived in the mail.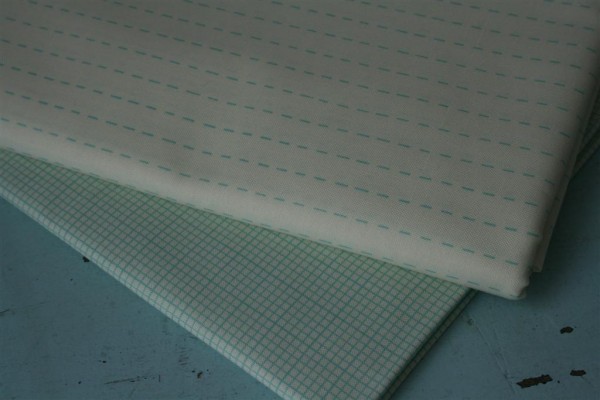 They're from the Girl Friday line by Cosmo Cricket.  It's fun to see so many scrapbook papers licensed for quilting fabric and this was a line I wasn't familiar with until my awesome sister gave me a heads-up.  I think this fabric has been out for a while, but it's new to me.  I was able to find some at the Fat Quarter Shop.
I'm so excited to use these prints, especially the lined one.  I've got embroidered love notes to my daughters dancing in my head… this will be the perfect thing!
I'm curious, what would you do with it?