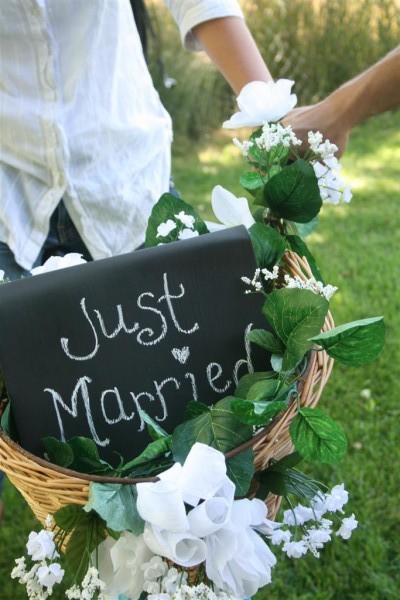 I mentioned on Sunday that I got to help with the cutest wedding idea ever.  Parker and Karissa got married on Saturday and instead of driving away together, they rode away on their bikes.  I got to help decorate the bikes before the wedding which was really fun.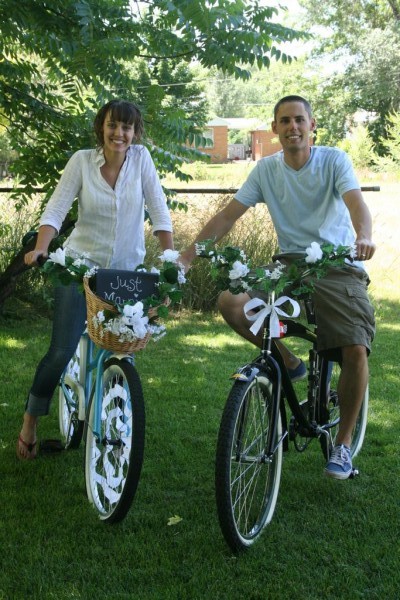 I loved that the bride and groom were so relaxed and happy on their wedding day.  No stress, or at least no visible stress.  They just seemed happy.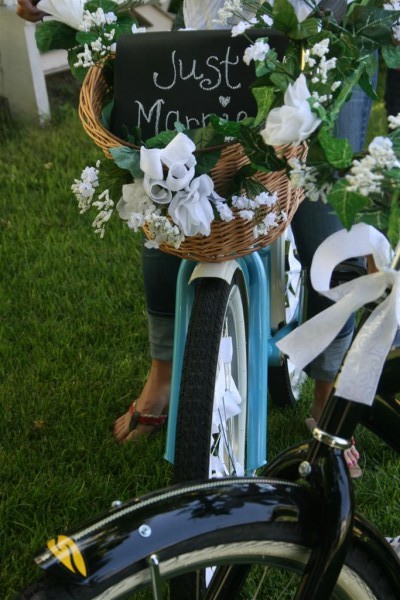 We decorated the handlebars of both bikes, added streamers to the bride's wheels, and added the "Just Married" sign in the basket.  The groom's bike got a short bow…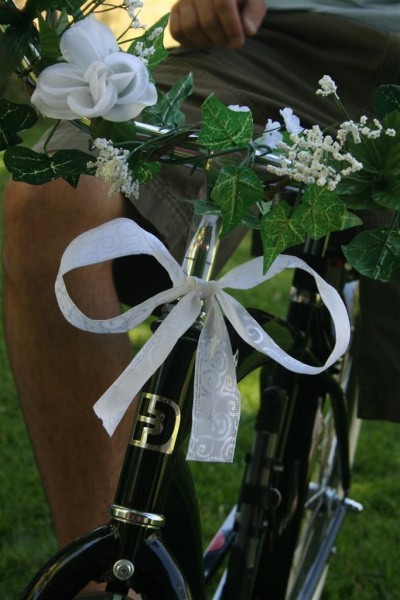 and a license plate.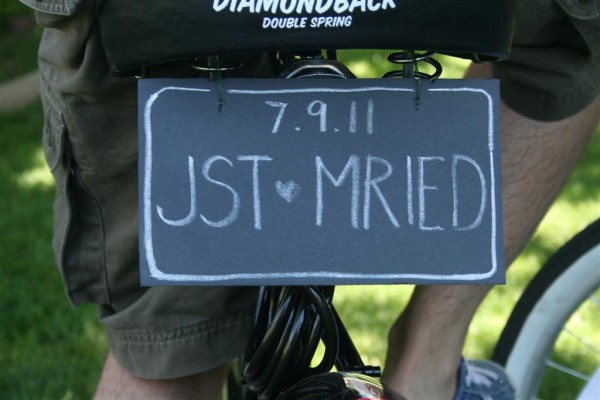 It was such a cute idea, and perfect for this couple.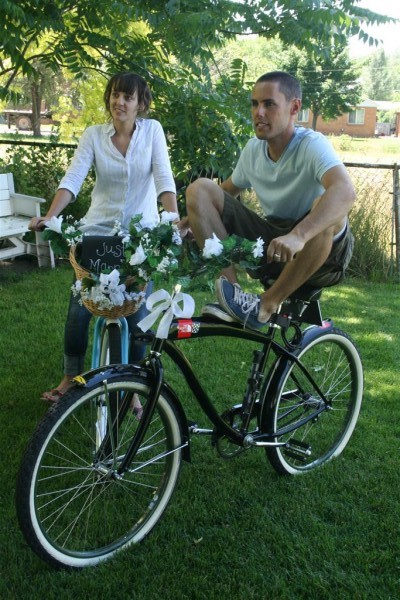 Doesn't it just make you smile?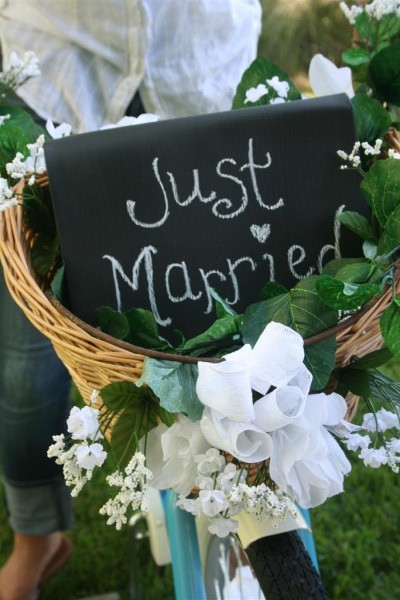 Jennifer