Peanut Butter Cups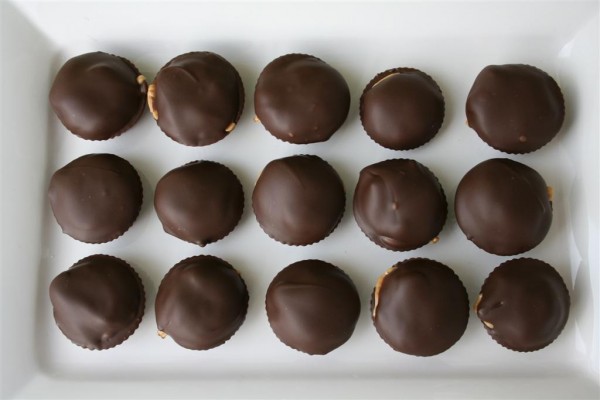 I begin this recipe with a disclaimer.  I had no recipe for these peanut butter cups.  I just felt like making some and they happened to turn out.  They were creamy in the middle, and everyone seemed to like them, so hopefully the simple nature of the recipe will work for you, too.
In a bowl, combine 1 1/4 cups creamy peanut butter with 1 cup confectioner sugar and 1/4 cup powdered milk.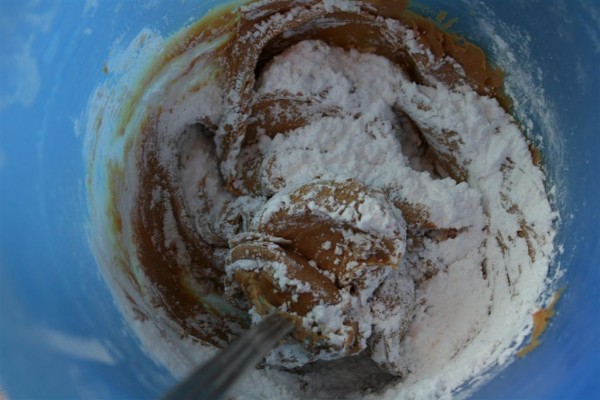 If you need to add a bit more of something to get the right consistency, go ahead.  I wanted mine to be thick enough to roll into balls but not hard.
Roll into 24 balls.  You can let your little ones help, if you like, and get some wonky balls.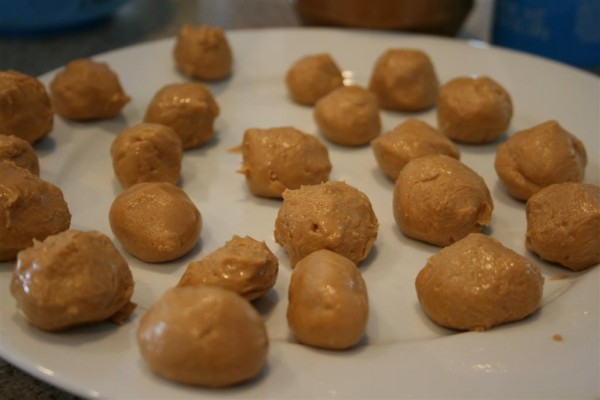 Melt some dipping chocolate.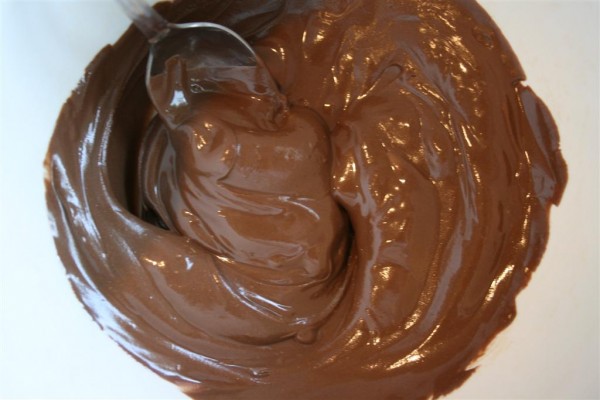 I happened to have some candy molds that worked, but you could just stick with the balls and have peanut butter balls instead.
Pour a spoonful of chocolate into the mold…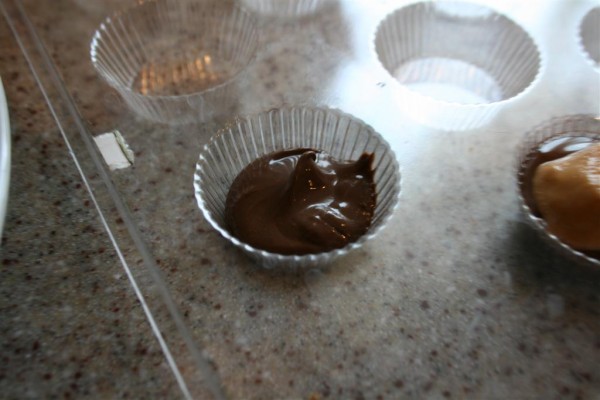 and push a peanut butter ball into the chocolate.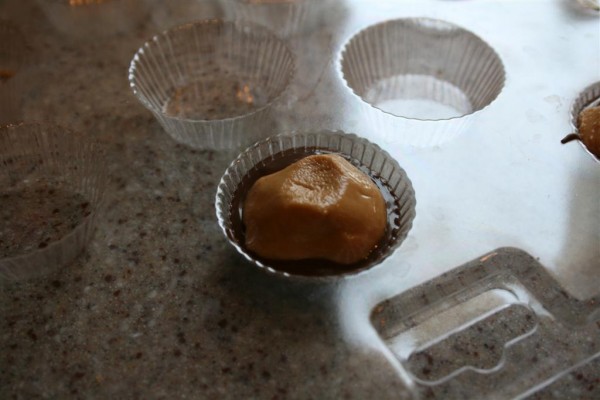 Repeat until all the peanut butter balls are submerged in chocolate, and refrigerate while the chocolate sets.  Remove from the refrigerator, pop out of the molds, and dip the tops in more chocolate.
Let chocolate harden, and you're done!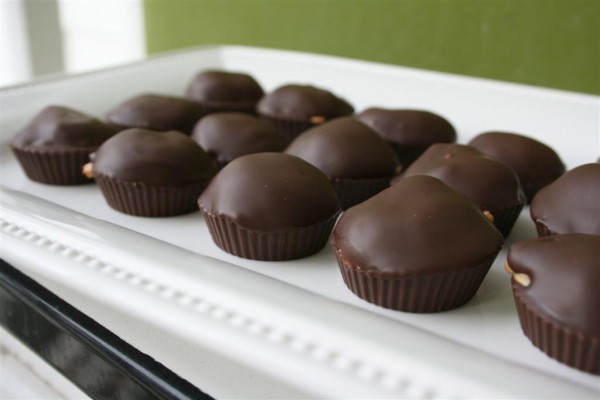 Enjoy!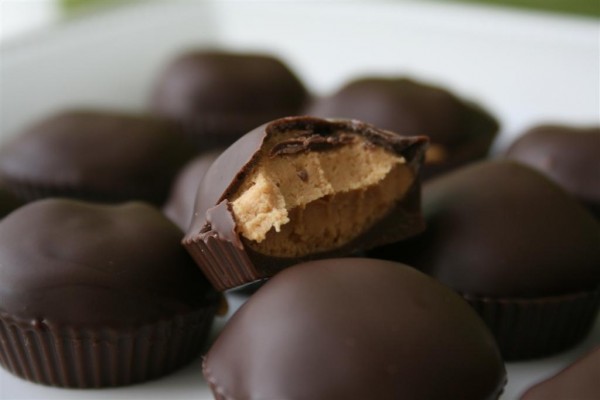 Have a great day!
Hopeful Homemaker