Writing Spot
I've got a lovely vintage roll-top desk in my bedroom that I've never really used.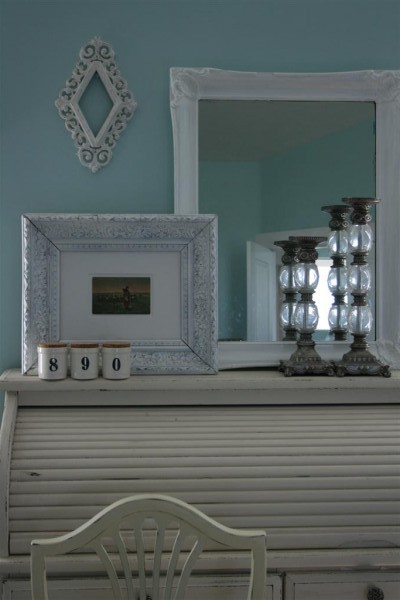 I decided to spruce up this little spot so I will actually sit down and use it more often.  In addition to cleaning out the contents I replaced the mirrors that were above the desk with a smaller mirror and one of my favorite vintage pieces.
Several years ago I found a 1911 German postcard.  It's a painting of a shepherdess standing slightly apart from her flock.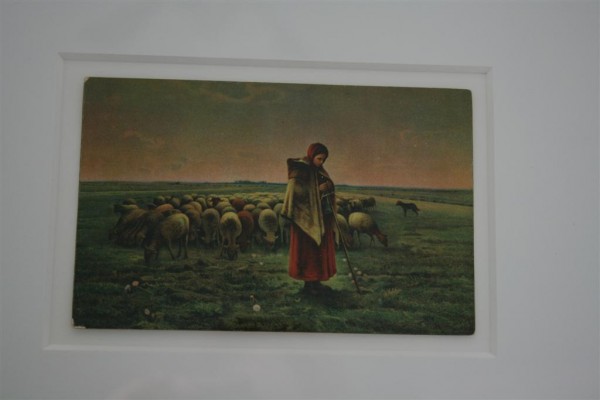 The postcard spoke to me.  Somehow it was the visual representation of how I feel sometimes when I need to gather myself before I can face my children and be the mother we all need me to be.   It reminds me that this gathering of my heart, mind and spirit is appropriate and needful.  I really love this tiny postcard.
A few months later I found an amazing vintage picture frame.  It is the perfect match for my postcard.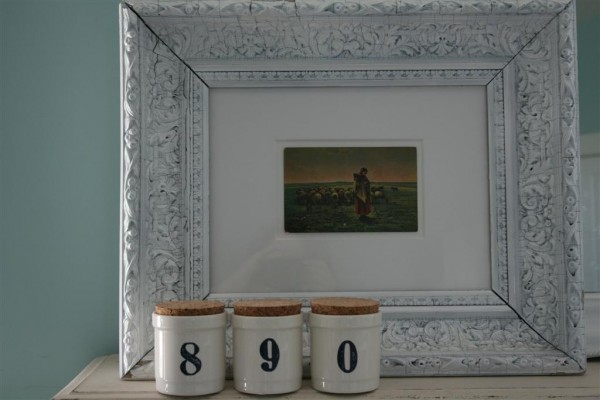 It now rests on my writing desk, a visual reminder that pausing to write will be good for my soul.  Whether it's a note, a thought, or an entry in a journal, writing always clears my mind and helps me find a better perspective.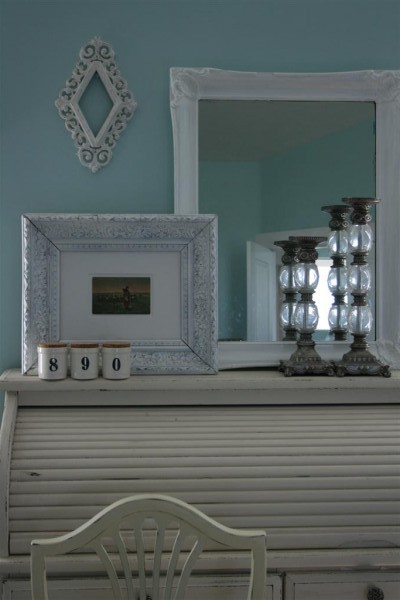 A small diamond shaped vintage frame, numbered spice jars and a set of candlesticks to catch the light complete the space.  I also brought in a different chair which blends better with its surroundings.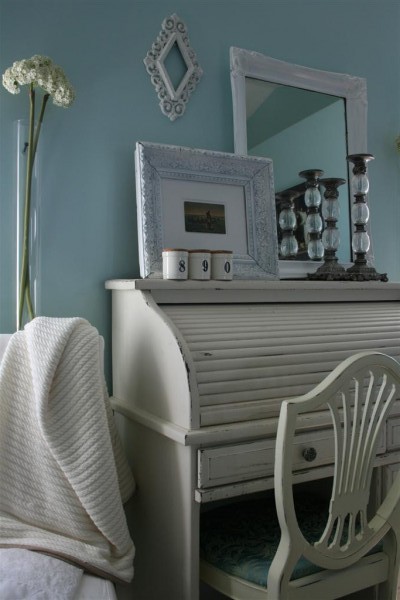 Not only do I love each of the items in this spot, but I also love the shades of white against the aqua walls of our bedroom.  Instead of being something I merely walk past several times a day, this vignette now catches my eye and cheers my heart.  It's also encouraged me to write more notes and letters, one thing I'm striving to improve this year.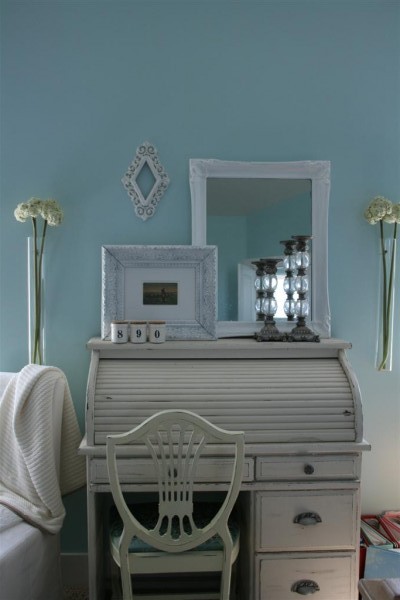 I always feel so good when I can move things around a little bit and fall in love all over again with things I already have.
Hopeful Homemaker
Linked to The Inspired Room