Strawberry Shortcake (with a twist)
This dessert has become one that I love to serve when we have guests.   It's quick and simple but elegant too.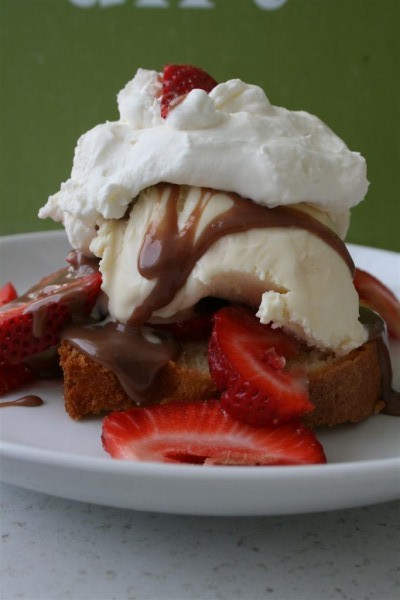 It's made with pound cake, strawberries, vanilla ice cream, homemade chocolate sauce and whipped cream.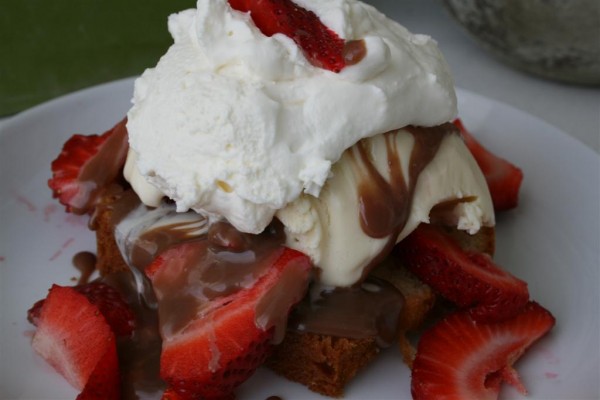 Most of the time I just buy Costco's package of 3 loaves of poundcake, but you could substitute angel food cake as well.  Next comes  a scoop of ice cream, then fresh strawberries.  A drizzle of chocolate sauce follows the strawberries, and a spoonful of whipped cream on top.
YUM!
If you cut the strawberries in advance, then it only takes minutes to whip some cream and make a warm chocolate sauce.  It's a fresh dessert without too much preparation needed.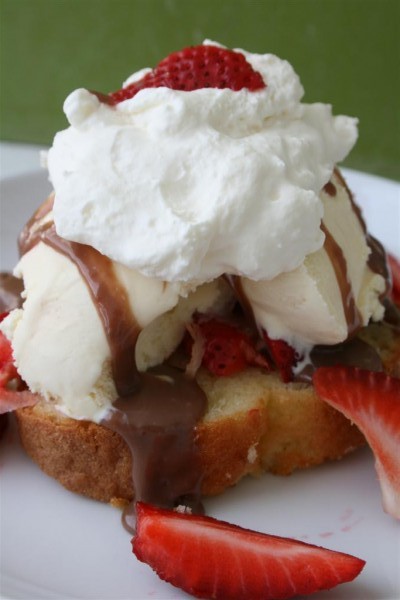 Someone out there has probably got a fantastic recipe like this, but the first time I made it I was just scrambling to put together a last minute birthday celebration for my sister-in-law.  I happened to have these ingredients on hand and threw them together as an experiment.  It worked, and now my family loves it.
So, next time you're in a hurry, consider this treat.  It's delicious!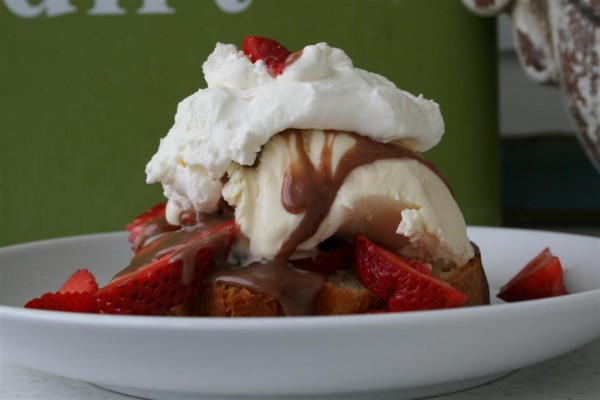 Hopeful Homemaker