Graduation Party
For last week's graduation/birthday party, we used a few small touches to make the atmosphere festive.  I want to share what we did because it was so simple and inexpensive.
To see the idea that sparked a party theme done in BYU school colors,

click here

.
In addition to that, we added a few more things for a great blue and white party.  We opted for a simple menu:  shredded barbecue beef sandwiches, veggies and dip, fruit and dip, chips.  To dress it up we lined the kitchen counter with blue and white table runners and served the food in beautiful dishes.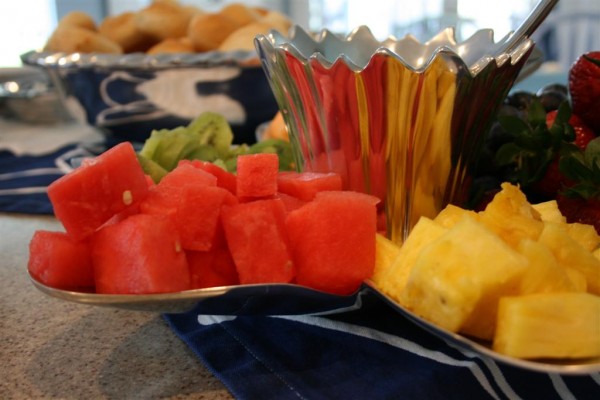 I used

this idea

to whip up a bunch of blue and white napkin rings out of a $1.50 spool of ribbon.  This project literally took less than 10 minutes.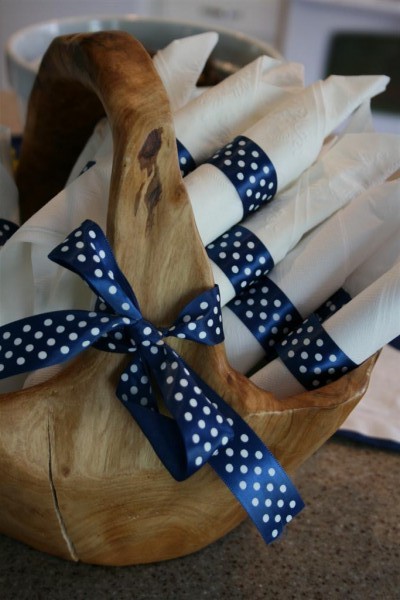 I found some blue and white York peppermint candies to add color.  You could get m&m's in any school color combination.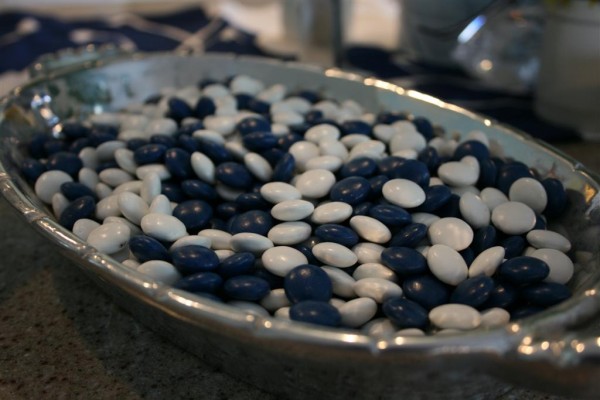 In the dining room I used a blue and white tablecloth, then took a little walk around the house looking for a few blue or white things.  I came up with a blue ice bucket, filled it with stars, and added a couple of little chalkboard garden markers to write messages on.  (We scored the garden markers at my local craft store for $1.24 each.  They'll be put to good use!)  I remembered my silver "baby" letters and put the Y to use on its own.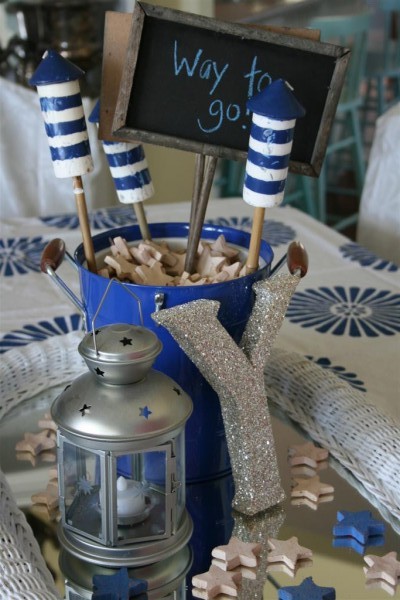 My awesome Mom bought some pretty white flowers which we put in a white enamel pitcher with a blue and white striped ribbon tied around it.   In front of that, another silver Y that I picked up somewhere on clearance forever ago.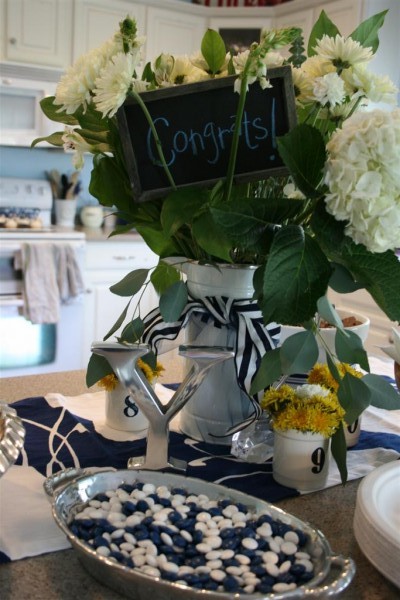 Again, I used one of the chalkboard markers I'd scored the day before.  I just stuck it in the pitcher full of flowers.  I especially like how this looked.  I'll be doing it again in the future.  This completed the vignette on the end of the kitchen counter.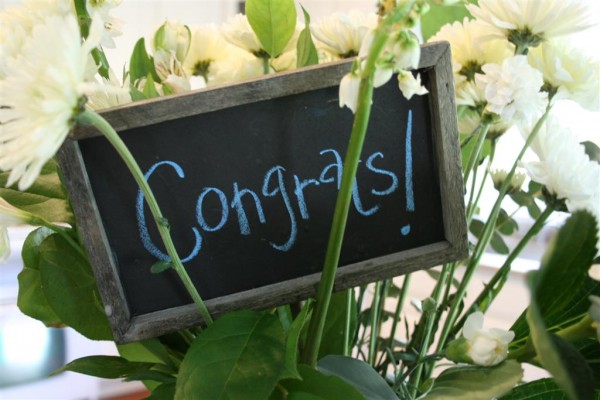 My next post will be about the fun we had with a simple dessert.
The decorating was fun, but the quote I always try to remember when I'm entertaining is this:
"It's not what's on the plates that matters.  It's what's on the chairs."
So, here are a few pictures of the MOST IMPORTANT things in my house that day.
First, our guests of honor, my brother and his beautiful wife.   This brother of mine is pretty amazing.  He's never had a hard time remembering that people are what matter most.  I want to be more like him.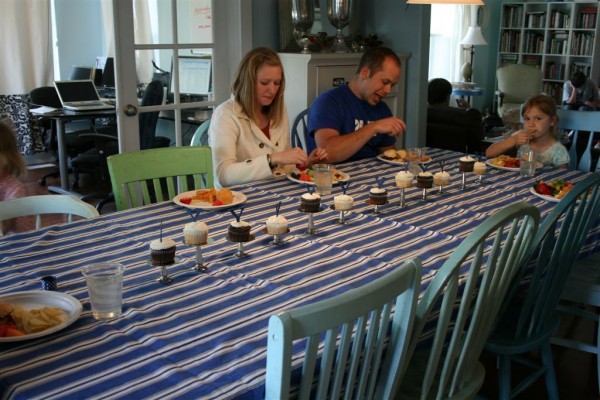 My brother blowing out candles on a blazing cupcake: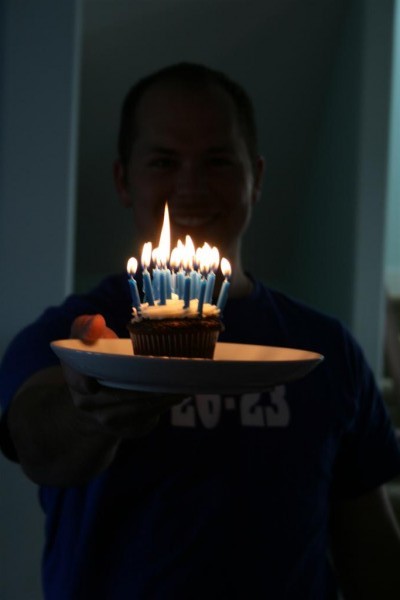 My parents, working too hard in the kitchen (as usual).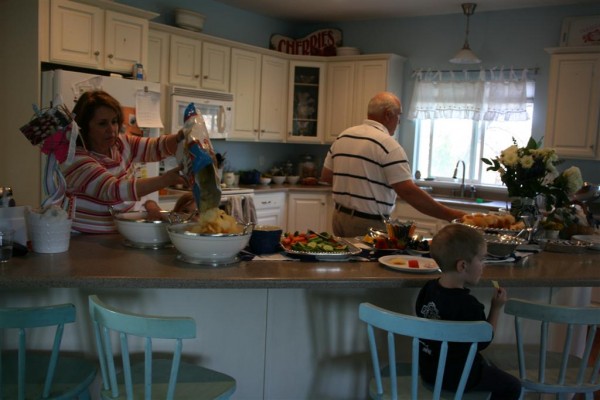 My brother, my sister, her husband and some of the children.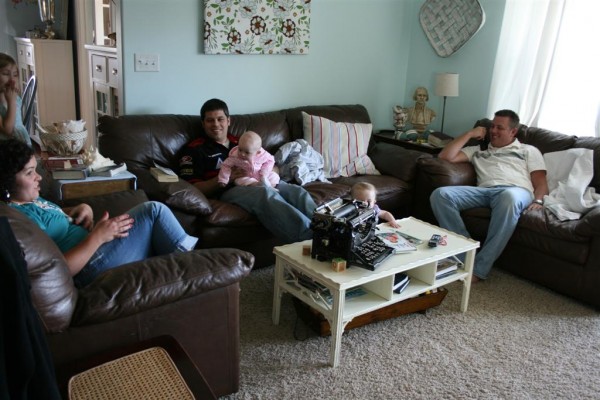 My almost teen-aged son who rarely lets me take pictures of him.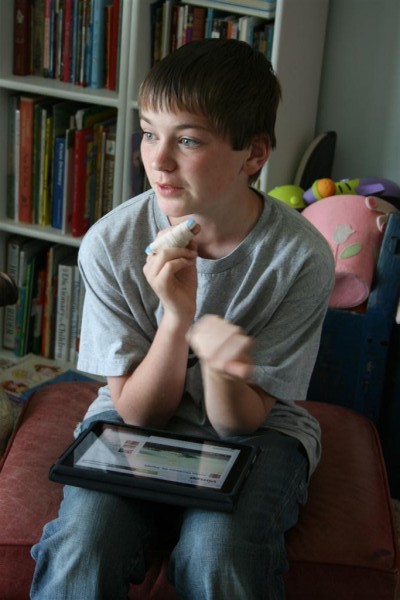 One of my brothers (who I don't see nearly enough).  He is one of the nicest, most forgiving people I know.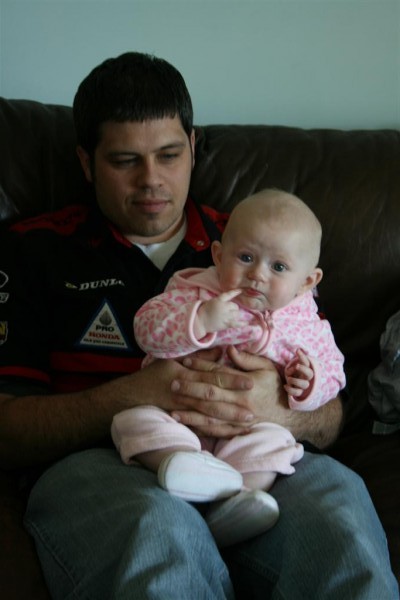 My youngest sister, who is also one of my best friends.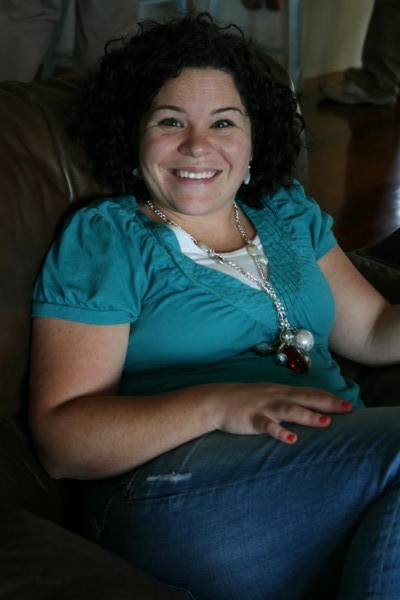 Lastly,the babies, getting to know one another.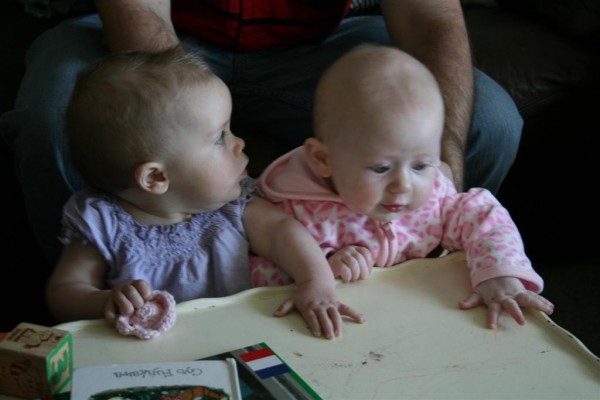 Thanks to everyone who came and provided so much fun for us, especially my parents who traveled from Denver to be here.  And congratulations, again, to the graduates!  What a great accomplishment!
Jennifer