Pumpkin Dip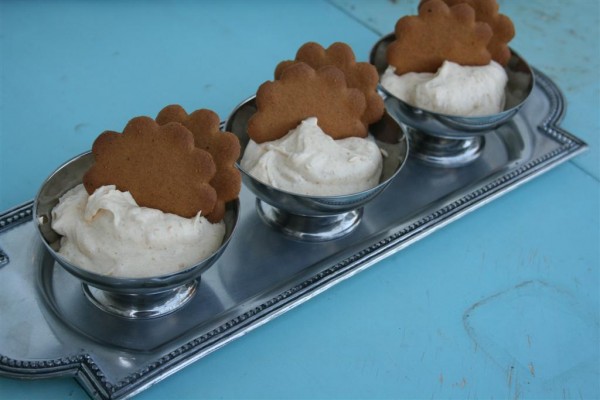 This is my newest pumpkin recipe,  shared this season by a good friend.   I like it so much that it's first on the list for my "Queen of the Season" series.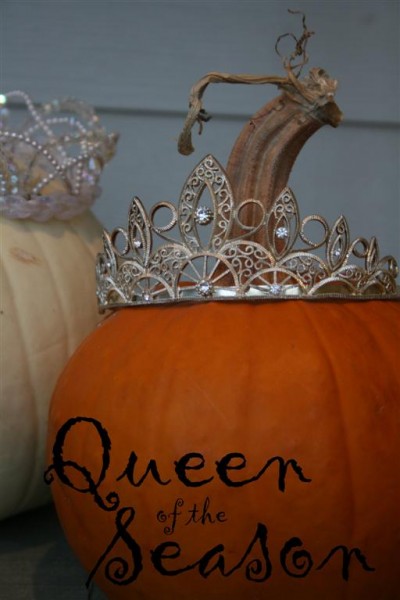 It's quick and easy, tastes light, and requires no cooking!  The ingredients are easy to keep on hand and it makes a good-sized batch.  My family loved it.  Are you interested yet?  Here goes!
Ingredients:
1 small (15 oz) can pumpkin
16 0z Cool Whip
1 package (5 oz)  instant vanilla pudding
1/4 tsp. ginger
1/4 tsp. nutmeg
1/4 tsp. allspice
1 tsp. cinnamon
1/2 cup raw sugar or brown sugar
gingersnap cookies (I used Anna's Gingerthins.  You can find them at Costco during the holiday season, or call your local grocery stores to locate some.)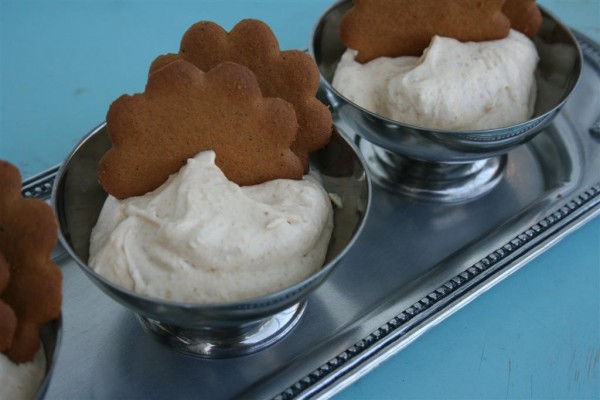 In a bowl, mix together pumpkin, pudding and spices.  Fold in Cool Whip.  Just before serving, mix in raw sugar.  Serve as a dip with gingersnap cookies or with sliced granny smith apples for a healthier treat.  I served it in these little bowls for the perfect sized serving.   This dip will keep in the refrigerator for a few days.  It's delicious, and I hope you love it!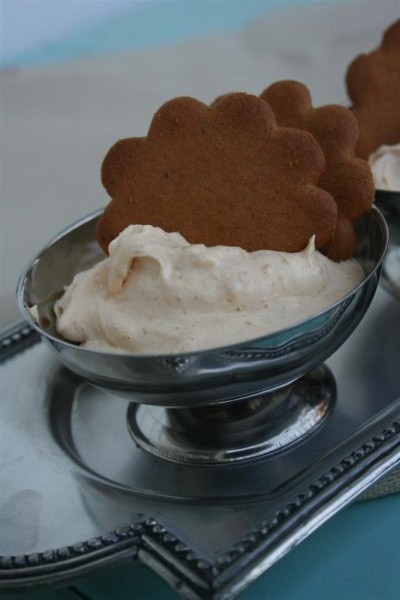 Jennifer