Pumpkin Cornbread Muffins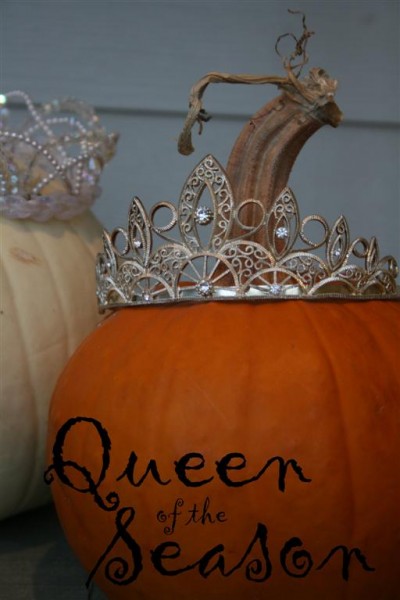 I found this recipe online a while ago, and I prefer it over plain cornbread muffins.  The pumpkin keeps them soft and moist while the cornmeal adds texture and substance.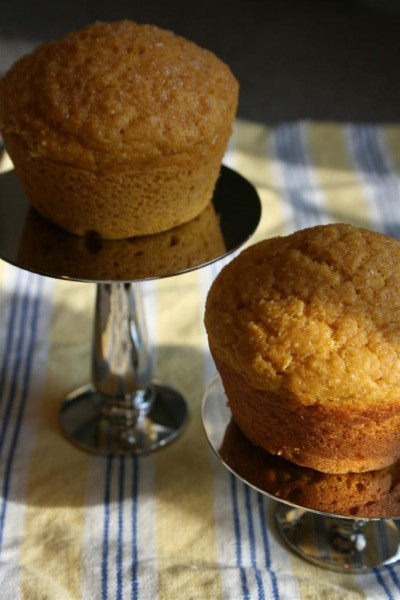 Pumpkin Cornbread Muffins

1 1/4 cups flour
3/4 cup cornmeal
2/3 cup light brown sugar
1 tablespoon baking powder
1/2 teaspoon salt
1/2 teaspoon nutmeg
1/2 teaspoon cinnamon
3/4 cup canned pumpkin puree
3/4 cup buttermilk  (if you don't have buttermilk, add a Tablespoon of vinegar to regular milk and let sit a few minutes)
1/4 cup butter, melted
2 eggs
Preheat oven to 350 degrees.  In a bowl, toss together flour, cornmeal, sugar, baking powder, salt, nutmeg and cinnamon. In another mixing bowl, mix with a wooden spoon, the pumpkin puree, buttermilk , butter and eggs until well combined. Add the pumpkin mixture to the flour mixture just until combined.  Spoon into greased muffin tin.
Bake at 350 for 20 minutes.  Remove from oven and cool.  Yields 12 muffins.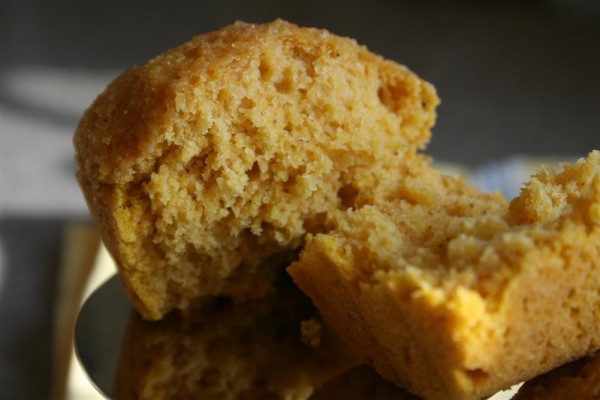 I love the recipe as is, with a subtle sweet flavor.  I like to make these as a side dish with a meal.  If you want to sweeten them up a bit, try sprinkling some raw sugar on the top of each muffin before baking.  It adds more sweetness and a hint of crunch to them.  It also looks pretty on top.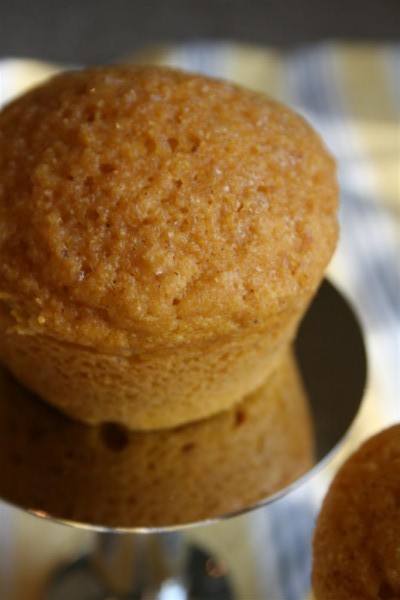 Hope you like them!
Jennifer