No Bake Pumpkin Cheesecake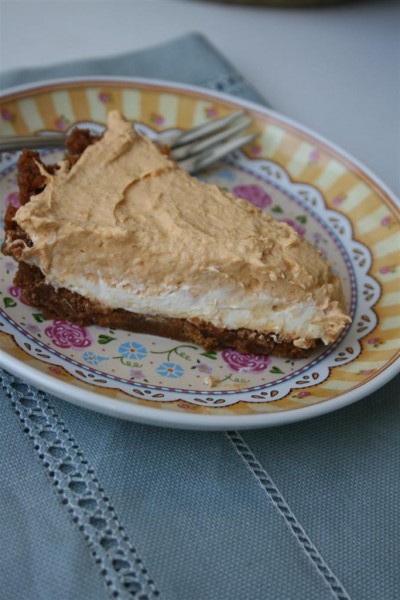 This dessert is a hybrid of three different recipes.   Gratefully, it came together as I hoped it would.  It's a no-bake cheesecake with gingersnap crust, cheesecake layer, and pumpkin layer.  It looks pretty and tastes rich and delicious.
If you don't want to bake at all, pick up a graham cracker crust from the store.  I think it would also taste good, but I prefer the way the dark brown crust looks with the pumpkin color, and the gingersnap taste adds the perfect touch.
Here we go.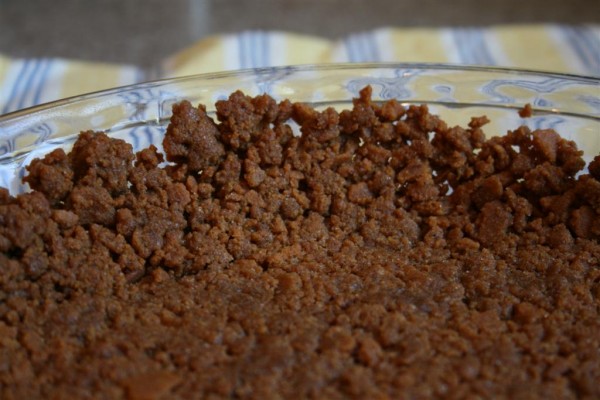 For the crust you'll need:
1.5 cups gingersnap cookie crumbs
3 Tb. sugar
1 tsp. ground ginger
6 Tb. melted butter
In a small bowl, combine cookie crumbs, sugar and ginger.  Add melted butter and stir to combine.  Press into 9 inch pie pan and bake at 350 for 10-12 minutes.  Remove from oven and cool completely.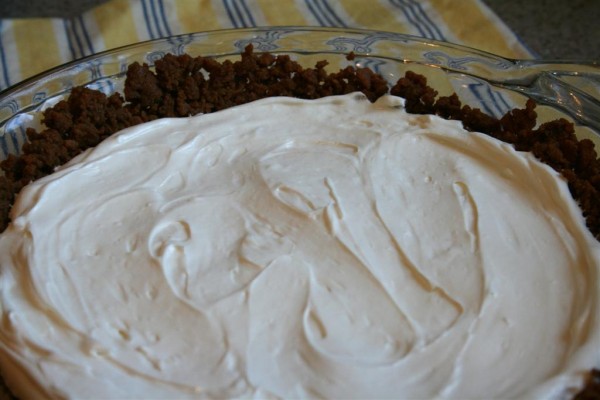 Next comes the cheesecake layer.  You will need:
4 oz. cream cheese, softened
1 Tb. lemon juice
1/4 cup sweetened condensed milk
3/4 cup cool whip
In a small mixing bowl, beat cream cheese until smooth.  Add lemon juice and sweetened condensed milk and mix until combined.  Fold in cool whip.  Spread over cooled gingersnap crust.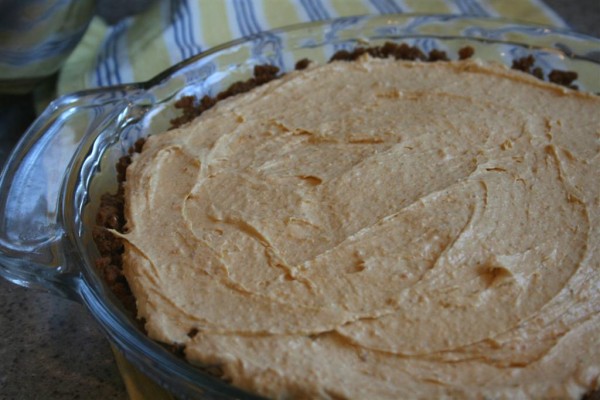 Last comes the pumpkin layer which is basically an adaptation of this pumpkin dip recipe.
Ingredients:
1 can (15 oz) pumpkin
1 (5 oz) package instant vanilla pudding
1 tsp. cinnamon
1/4 tsp. ginger
1/4 tsp. nutmeg
1/4 tsp. allspice
1/3 cup raw sugar
8 oz. cool whip
Mix together pumpkin and pudding.  Add spices.  Fold in cool whip and then stir in raw sugar.  Spread over cheesecake layer.  Refrigerate 2 hours.  Slice and serve.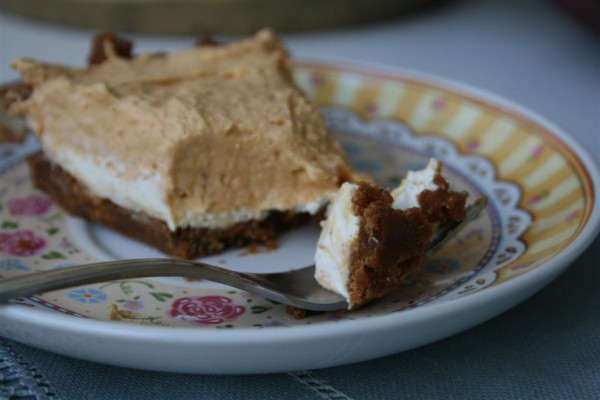 YUM.  It's fun to experiment.  We loved the way the layers look together, and the combination of flavors in each bite.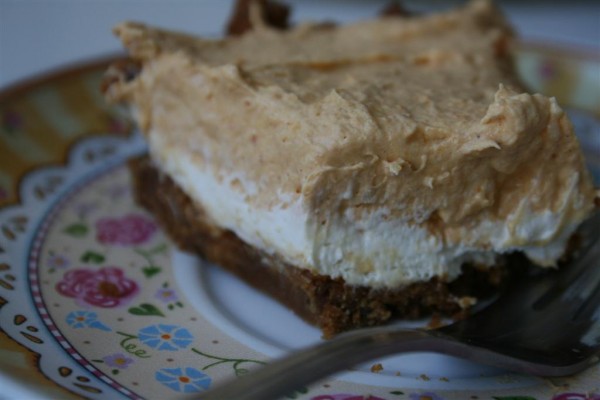 Hope you love it!
Hopeful Homemaker