Pumpkin Roll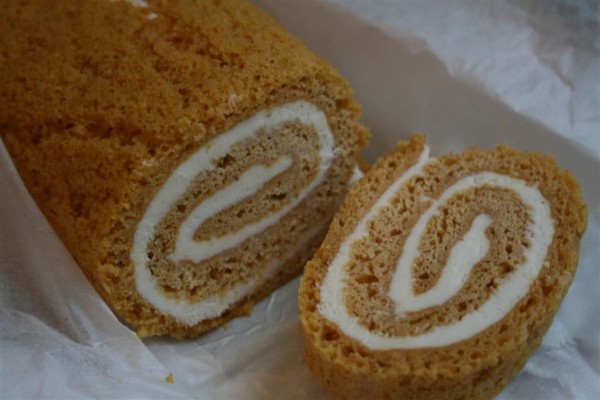 A classic pumpkin dessert, the pumpkin roll is always one of our favorites.  It tastes as good as it looks and people love it.
Ingredients:
3 eggs, beaten well
2/3 cup pumpkin
3/4 cup flour
2 tsp. cinnamon
1 tsp. ginger
1/2 tsp. nutmeg
1 tsp. baking powder
1 Tb. lemon juice
Mix all ingredients together for 2 minutes.  Like a cookie sheet with parchment paper (or wax paper sprayed with cooking spray).  Spread batter over paper.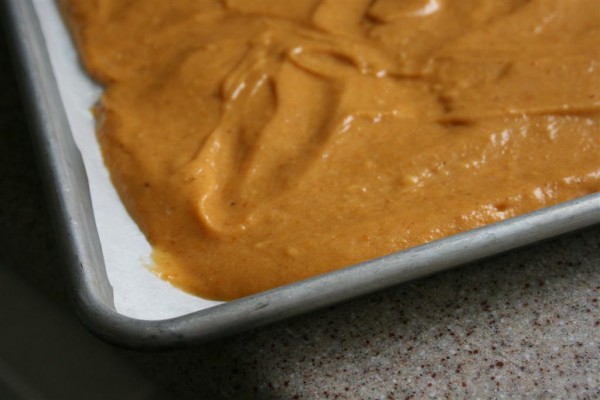 Bake at 350 for 12 minutes.  Remove from oven and cool for 5 minutes.  Sprinkle with powdered sugar and roll up in parchment paper to cool.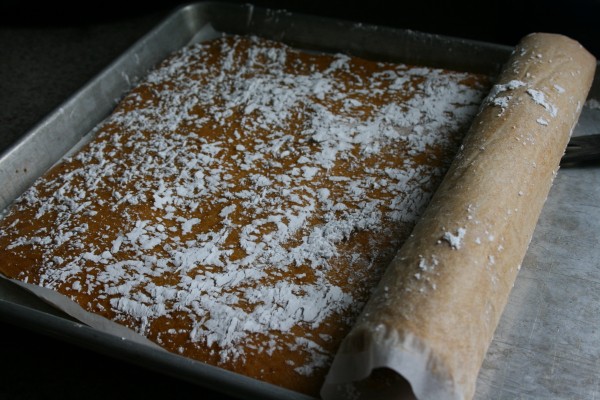 Doesn't it look beautiful?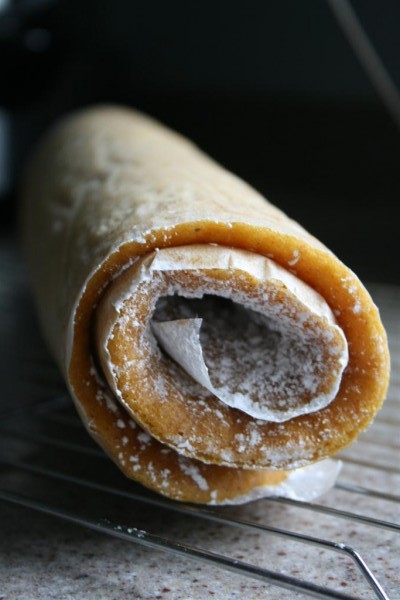 When the roll has cooled completely, mix up the filling:
8 oz cream cheese, softened
4 tsp. butter or margarine
1 tsp. vanilla
1 cup powdered sugar
Carefully unroll the cake and spread the cream cheese mixture over it.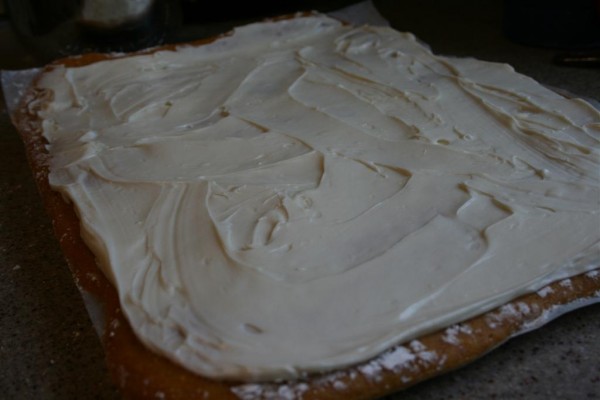 Re-roll the cake, this time removing parchment paper from the bottom of the cake as you roll.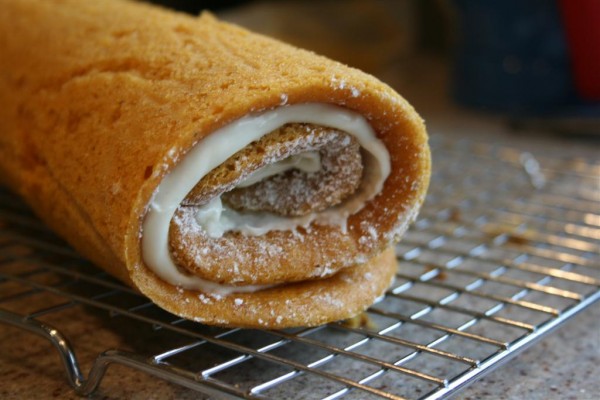 Wrap roll in parchment paper or wax paper and then wrap it in aluminum foil.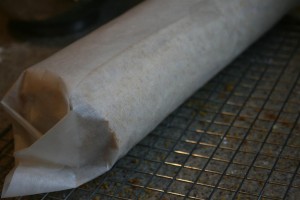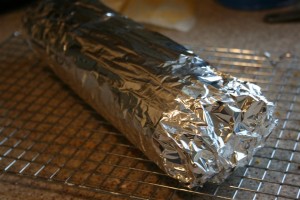 Place in freezer.  Thaw in refrigerator before slicing.   (Note:  I was losing daylight fast, so I sliced mine before it was fully thawed, which is why the center of the roll is lighter in color.  When it is fully thawed, it all looks as pretty as the outer layer looks in these pictures.)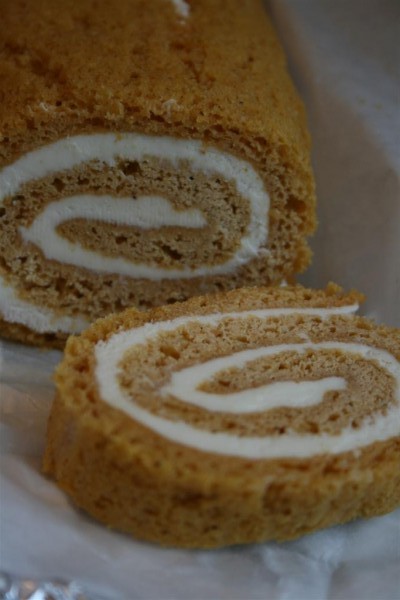 Enjoy!
Hopeful Homemaker