$4 Chair Makeover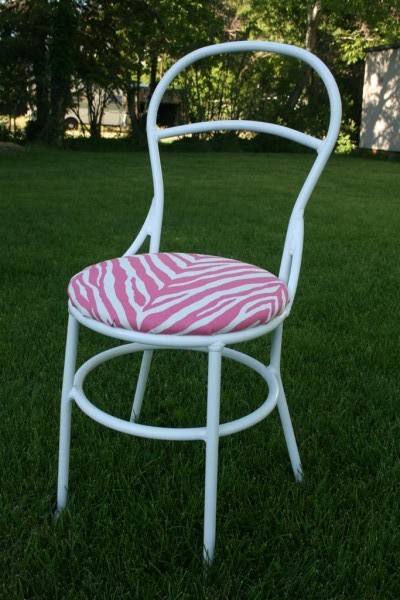 I bought this chair in April at the thrift store for $4.00.   The frame is a heavy duty metal one which means it will last for many years.   A few coats of white spray paint and new fabric have given it a fresh, modern look.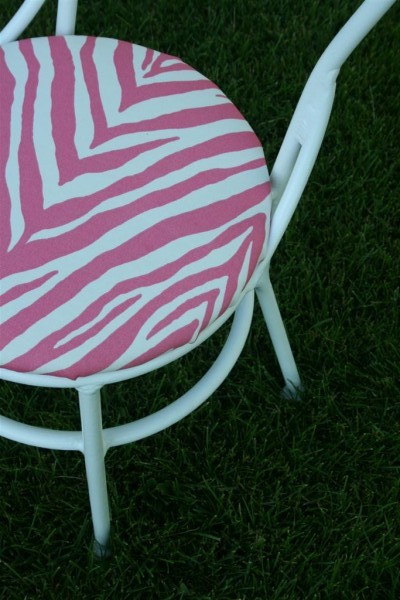 The fabric is an outdoor weight in a bright pink zebra stripe.  I had a leftover piece from another project and it worked perfectly.  I like the punch of color and pattern it offers to the simple chair.
Here's the before: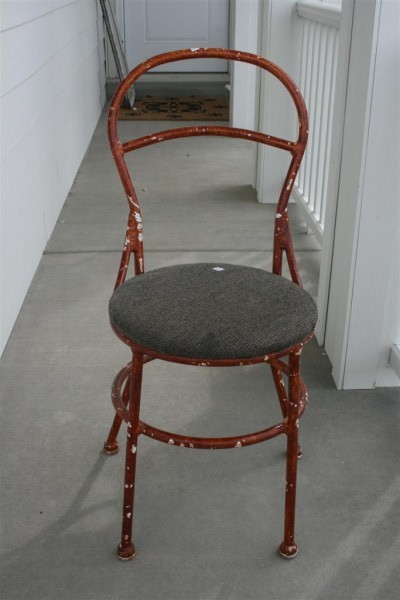 And the after: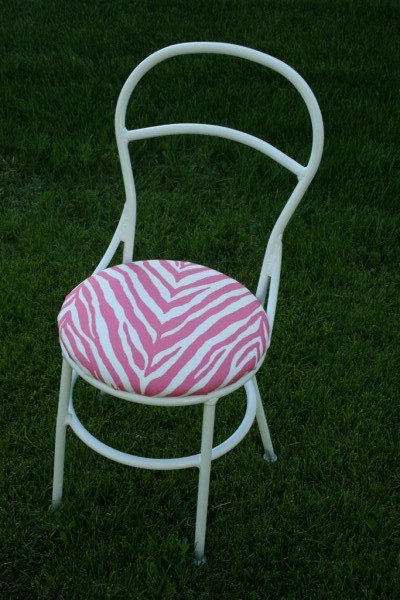 I think this chair will ultimately live in my daughter's room when we make room for two beds in there.  For now we'll use it wherever we need an extra seat.
Cost breakdown:
chair:  $4
paint:  $4
fabric:  stash
Total cost for project:  $8.00 and less than 1 hour.   Success!
Jennifer