Open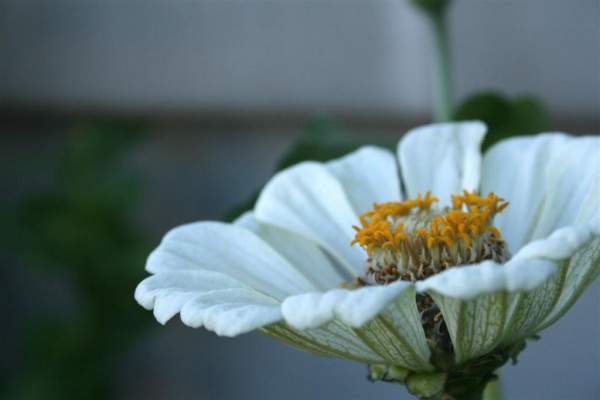 I got the children off to school this morning and the little ones immediately ran upstairs to play upon returning.  I was left in a quiet room with a heart that didn't feel quiet.
I felt drawn outside for an early morning visit with my flowers.  I've neglected them lately as the push and pull of "urgent" things has swept back into our lives.
This zinnia caught my eye.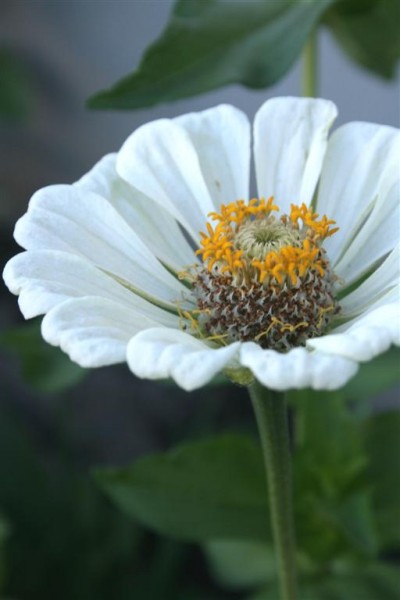 It wasn't the largest, or the showiest, or the most white.  It wasn't even the prettiest.  But it's shape made me think.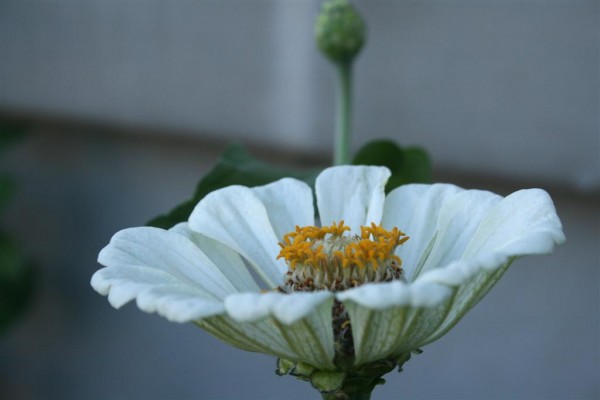 It is open.  Reaching for the sun.  Like a dainty teacup it sits ready to catch any drops of water that might land within its petals.  It's

fully

open, the tips of the white petals curling back, reaching, ready, risking.  Its stem is tall and straight, thrusting the flower as high as it can reach.
Do I have courage to live this way?  Are there areas in which I'm holding back?  Am I open, reaching, ready?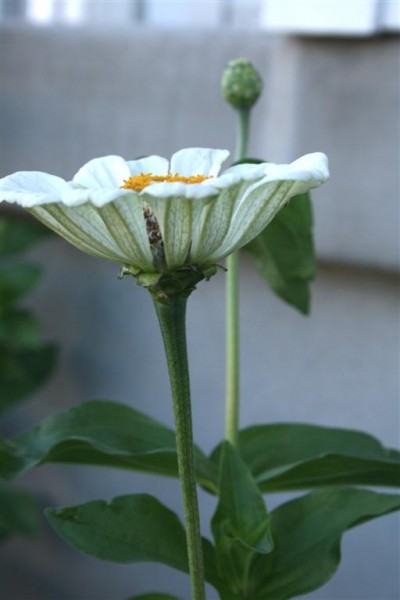 It takes faith to open our hearts like this zinnia has opened its petals.  It takes faith to live with open hearts, submitting to all that God thrusts upon us.  Sometimes the sunlight and rain come gently.  Sometimes it scorches or downpours.  But a flower's full beauty comes when it's open.  I have a feeling life's full beauty (and mine as an individual) comes the same way.
This was a precious reminder for me this morning, a tutoring moment.  I have all these mixed up feelings inside.  I need to be still and open my heart to what the Lord has in store for me.  I must trust that it is wonderful.  I must stand tall and straight, open and ready, reaching toward the Light of the World and thirsting for the Living Water.
Like this red dahlia, when we're open we catch the water.  And our souls may be like watered gardens.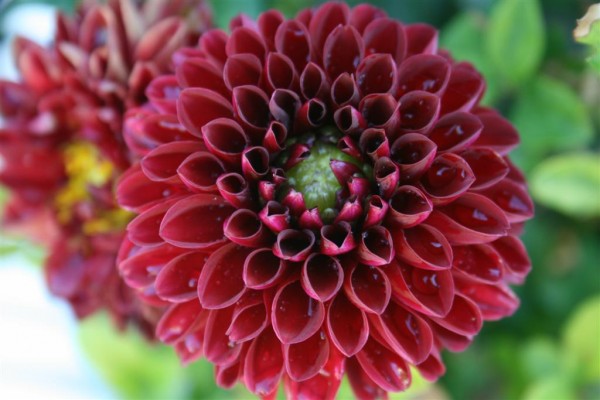 Jennifer