Shaker Lemon Pie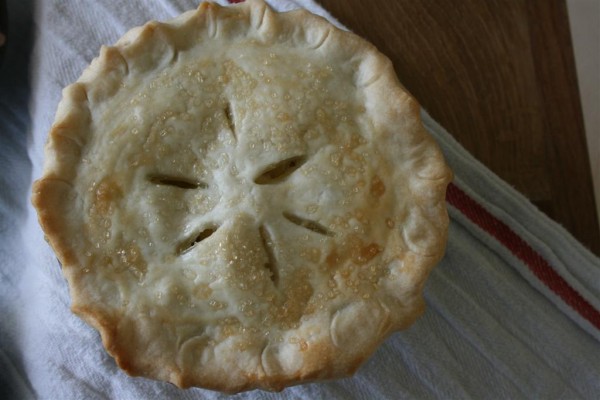 A few weeks ago I baked a lemon pie just to see what it would taste like.  Of the three pies I tried, the lemon was one of the "keepers."
Just for the record, this is NOT a lemon meringue pie.  I have a fantastic lemon meringue pie recipe which I need to make and share with you.  This recipe is different.  It's more of a traditional Shaker Lemon Pie recipe.  How does a lemon pie taste?  Think of lemon bars but a little bit more sour, and with a different texture because the lemon peel is in the pie.  If you like lemon, you should definitely try this recipe!  I was pleasantly surprised at how many of my children liked it.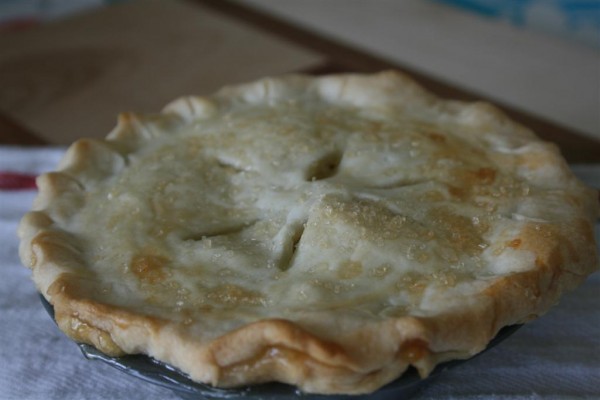 Shaker Lemon Pie
Ingredients:
2 pie crusts
3-4 lemons, depending on size
2 cups sugar
1 tsp. salt
1 tsp. vanilla
4 eggs
egg white
coarse sugar
Roll out one pie crust and place carefully in pie pan.  Set aside.
Thinly slice lemons (as thin as you can!), removing seeds.  In a medium bowl, toss with sugar and salt and set aside.  In a small bowl, beat 4 eggs and add vanilla.  Add eggs and vanilla to lemons.
*** This is where I'll say that in the future I will make ONE adjustment to the recipe.  I'll add 2 Tablespoons of  tapioca to avoid the pie being runny.  Perhaps it will need more than that, but I'm going to start with 2 Tablespoons.  Add the tapioca to the filling mixture.
Gently pour lemon mixture (with tapioca, if you choose) into pie crust.  Roll out second pie crust, cut slits in center and gently place over pie.  Carefully trim, pinch and flute edges of the pie crust.
Brush pie with egg white and sprinkle with coarse sugar if desired.
Chill pie for 15 minutes.  Bake at 450 for 15 minutes, then turn heat down to 375 and bake for 30 more minutes.  Cool pie before serving.  Add vanilla ice cream or whipped cream if desired.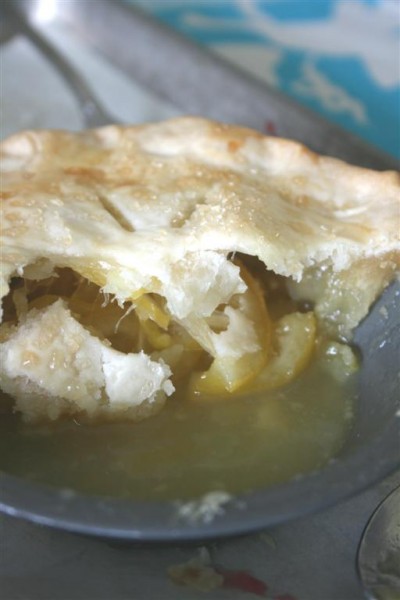 Enjoy!
Hopeful Homemaker