Butterscotch Pumpkin Cake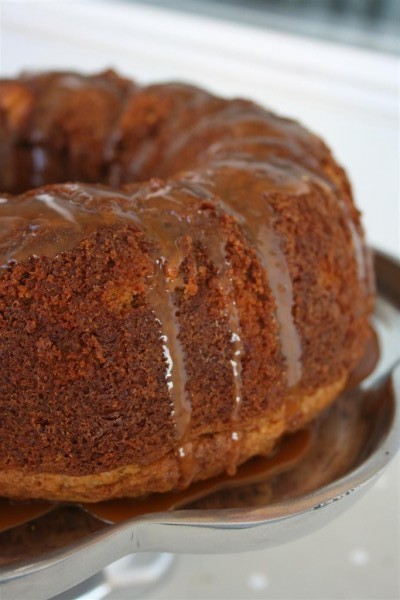 This cake is one I've been making for years.  Shared by a friend, it combines the familiar flavor of pumpkin with the unexpected taste of butterscotch.  The butterscotch is mild enough that it doesn't overwhelm the cake, and even people who usually dislike butterscotch give it compliments.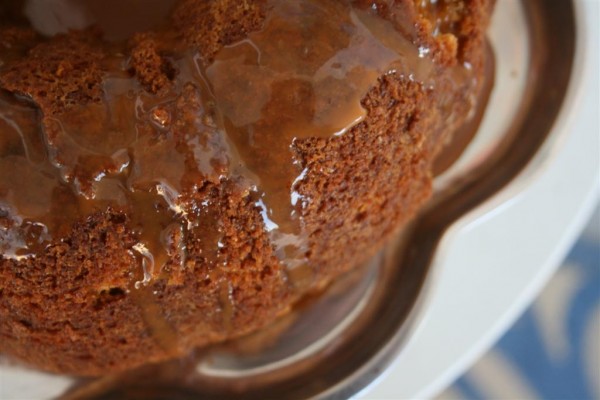 Pumpkin Butterscotch Cake
Ingredients:
2 cups butterscotch morsels, divided
2 cups flour
1 3/4 cups granulated sugar
1 Tb. baking powder
1 tsp. salt
1 1/2 tsp. cinnamon
1/2 tsp. nutmeg
1 cup pumpkin puree
1/2 cup vegetable oil
3 eggs
1 tsp. vanilla
1/2 cup undiluted evaporated milk
Preparation:
Microwave 1 cup butterscotch morsels for 1 to 1 1/2 minutes.  Stir, microwave for another 20 seconds until smooth.  Stir together melted butterscotch, pumpkin, oil, eggs and vanilla in a large bowl with wire whisk.  Stir in combined dry ingredients.  Spray a 10 inch bundt pan with non-stick spray and spoon batter in.
Bake at 350 for 40-50 minutes or until toothpick comes out clean.  Cool in pan for 30 minutes.  Invert onto wire rack to cool completely.
To prepare butterscotch sauce, heat evaporated milk over medium heat and bring to boil.  Remove from heat and add remaining 1 cup butterscotch morsels.  Stir until smooth.  Return to heat and bring to boil.  Remove from heat and let cool to room temperature.  Spoon small amount of sauce over entire cake, reserving at least half the sauce to spoon over individual slices.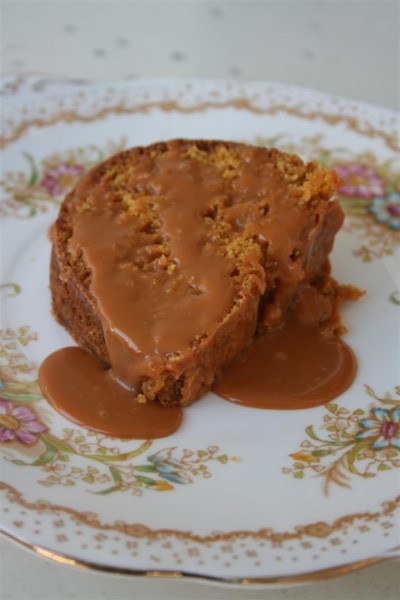 Enjoy!
HH