Vintage Holiday Blocks 7-10
I'm rushing out the door to pick up the children from school, which means these are the final moments of the clock ticking as we await the explosion.  Whatever I get done before I pick them up is generally undone before they go to bed, so these last few minutes often have me frantic.
For some reason getting them all out the door felt harder than usual this morning, and the entire day has carried the same feeling with it.  I've been working on all the things I should be, only they're not coming together quite how I pictured and, as usual, are taking more time.  Oh well, such is life.
I did squeeze in a few minutes on Labor Day to get caught up on the Vintage Holiday blocks.  (Yeah, I joined the quilt along, got caught up, and immediately fell behind.)  Thankfully this quilt is coming together so easily that I know I'll finish without trouble.
So here they are, blocks seven and eight: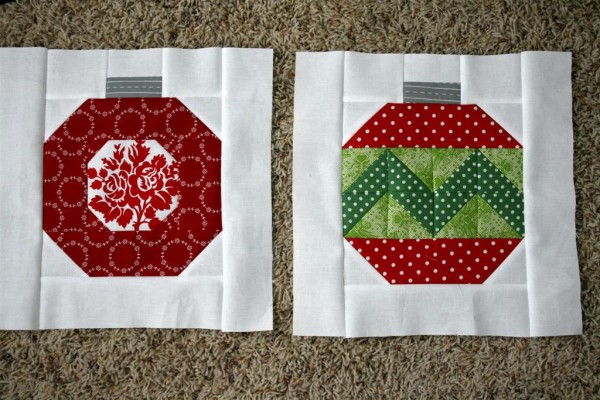 And blocks nine and ten: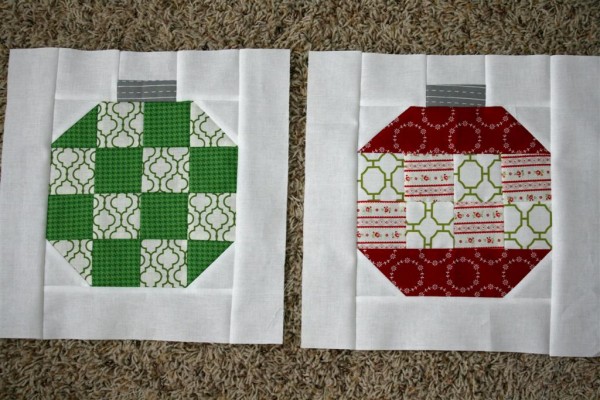 I went a little heavy on the reds, I think.  I should have laid out all the blocks before I got going, but it will work out.  I'll get more green in there on the last two, and then I'll be piecing this together!  Hooray!
And I'm off to three schools….
Life is good!
HH