A harvest I don't deserve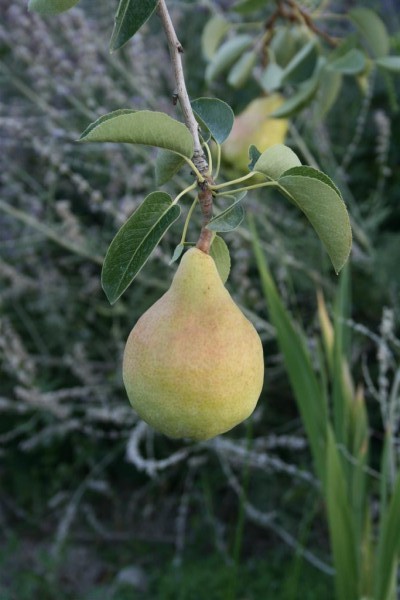 I've spent very little time tending my gardens and flowerbeds this summer.  In fact, I've hardly glanced at the vegetable gardens and have cringed as the weeds in my flowerbeds get larger and larger.  It just wasn't the summer for yardwork, and that's ok.
Saturday evening I wandered around a little to see how things looked, and while the work awaiting me is daunting, I was amazed at how well things have done without any attention.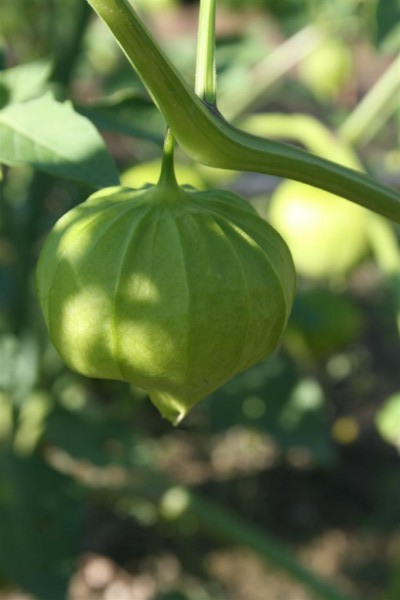 Tomatilloes.  I planted these from seed!  I'm more than a little awed that they made it.  It turns out we have four thriving tomatillo plants and I'm just so surprised and happy and excited to pick them.  I planted two varieties, a green and a purple.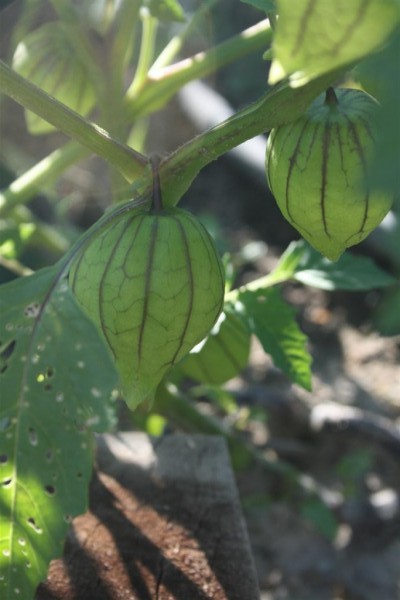 The tomatilloes may be the most beautiful plant in my garden.  They seem graceful to me, and the way the husks form before the fruit grows inside them is amazing.  Every time I look at them I feel like I've got dozens of little lanterns draping themselves delicately around the gardens.  It's lovely.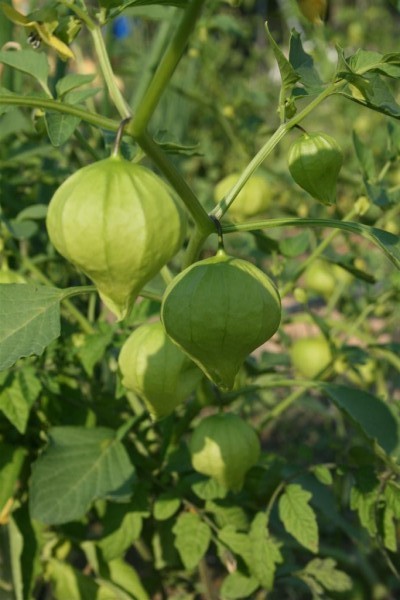 The tomatoes continue to grow and ripen.  It's been wonderful to skip buying them at the store and head to the garden instead.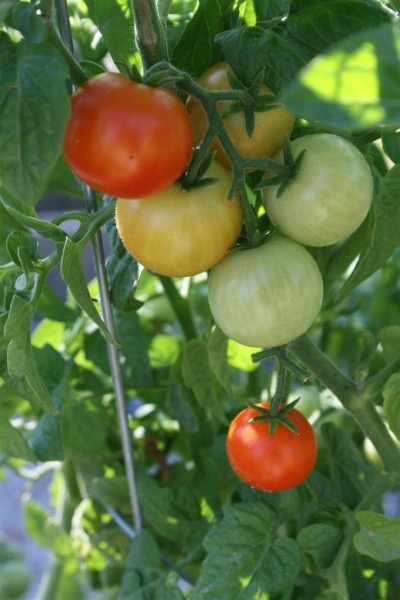 I love this perfect miniature tomato.  It made me smile.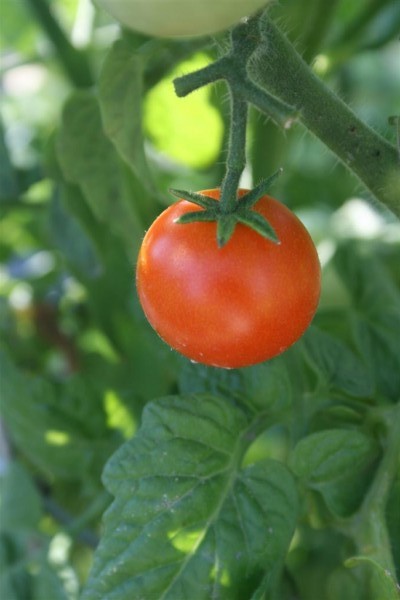 I planted an heirloom purple tomato from seed and to my surprise, it's got some fruit on it!
This one is starting to turn purple… it will be fun to watch what happens!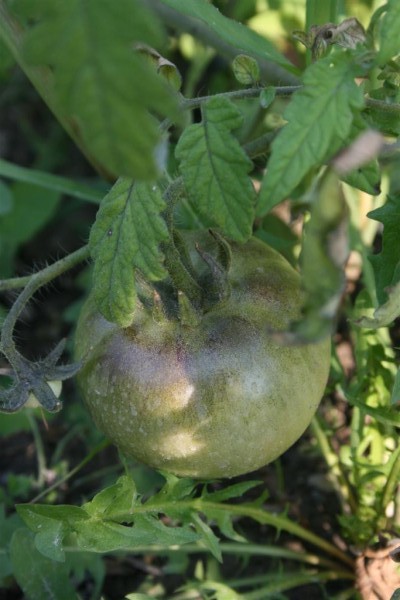 I planted five varieties of peppers and my toddler promptly removed all the markers from them when we came home.  It's been fun to see which is which, and we're having our best pepper harvest ever, lots of bell peppers, jalapenos and banana peppers.  Of course we're enjoying the usual haul on zucchini, which I never do get tired of.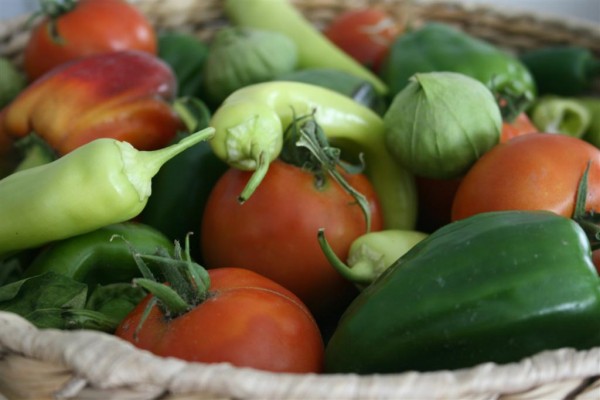 This wasn't the year of the garden at our house.  It was the summer of the surgeries.  I am so thankful that I managed to do a little planting and that these wonderful plants have thrived in spite of my neglect.  We don't deserve this bounty, but I'm grateful for it!
And speaking of blessings I don't deserve, today is my Mom's birthday.  I've been thinking about her all day, hoping she's having a great birthday.  I'm so blessed to have the most wonderful mother in the world.   I don't deserve her but I sure do love her!
Jennifer