Quiet Morning
Around 4:30 a.m. I heard the click of my front door closing as my parents left for their journey home.  Two hours later I was quietly getting my oldest two students and husband out the door for the day while the other children slept.  They have no school today.  The house was so still… the only noise being the breeze making it's way through various open windows throughout the house.  It's a cloudy, cool morning.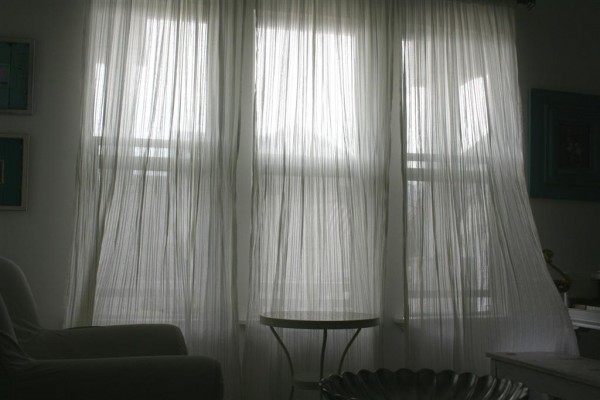 My life is loud most of the time, so I chose to sit quietly in the stillness of the morning for a bit.  From the living room couch I watched the curtains flutter in the wind as I tried something new: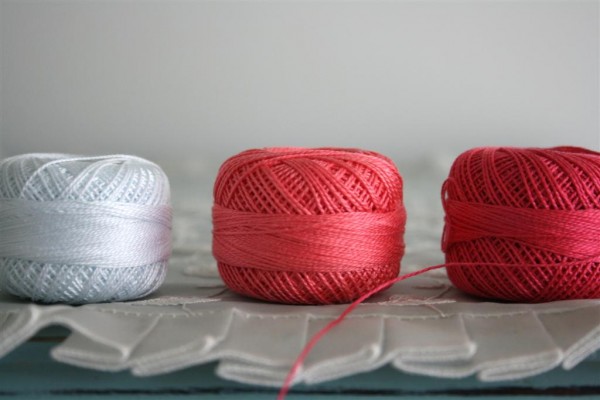 I'm finally caving in to the hand quilting trend.  It was kind of nice to snuggle under the quilt I was working on while being productive!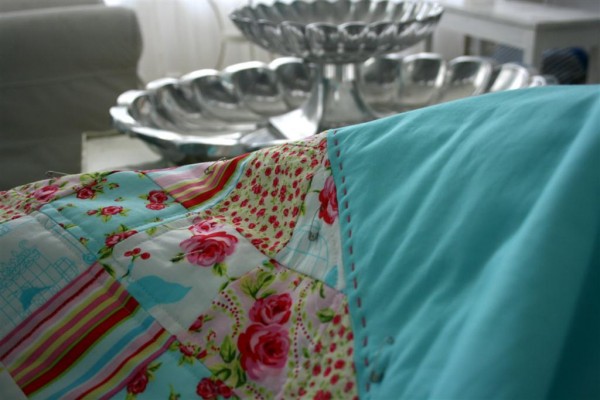 It lasted long enough for one stitching line in one small area before I heard the sound of footsteps upstairs.  Then came quiet voices and a "Mommy!" from the three year old.  A few seconds later there was an eruption of sound and my real day is officially begun.  I'm off to do laundry, pay bills, clean the house, prepare food, organize play dates, and so forth.
But there is also this single running stitch to smile about.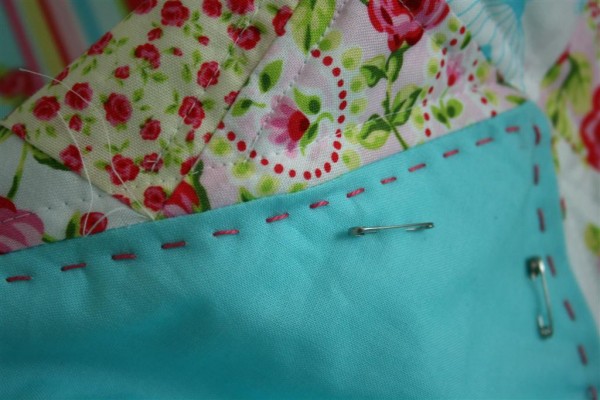 A beautiful start to a gray but happy day.
HH