In the sewing room, no. 7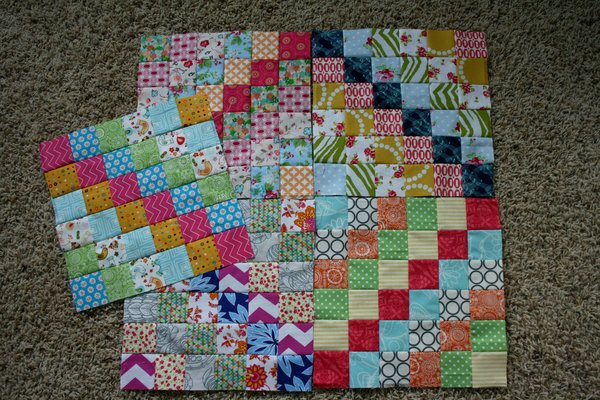 My sewing room is currently being used as a guest room, which means very little sewing has happened in the past week.  I did, however, put together a few more scrappy trip along blocks after neglecting them last week.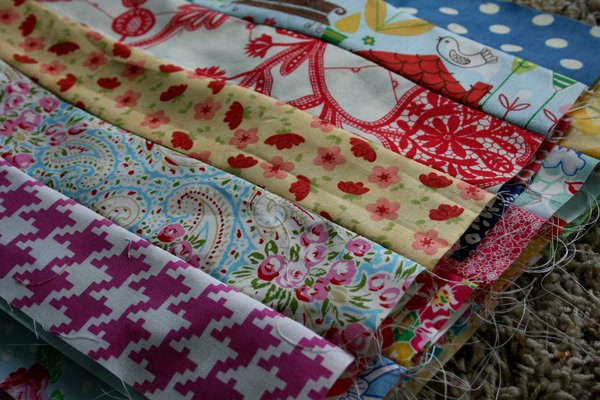 I also sewed the rest of my strips together for the final 12 blocks.  I would really like to finish this quilt top in the next few days, but it will be taking a back seat behind basting…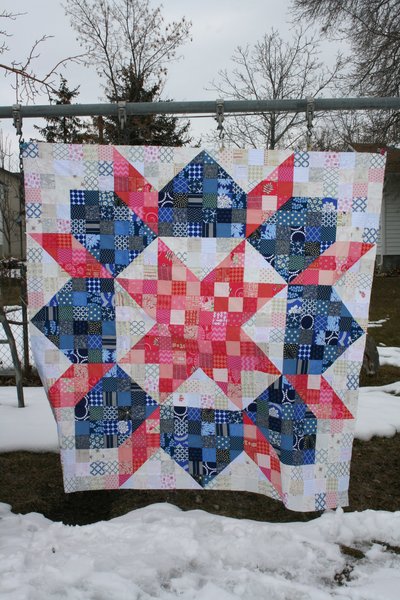 The

Scrappy Swoon-Along

is headed into the home stretch and I've got to get it quilted right away.  I'm so happy the top is all put together because now I like it again.
I finally finished all my blocks for the Canton Village Block of the Month.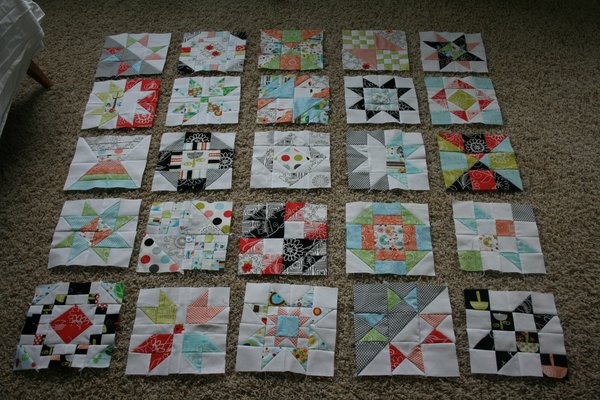 I'm happy with the blocks but am at a total loss as to sashing.  What color would you use to sash these?  Would you go dark?  Light?  Bright?  Neutral?  I keep looking at them and wondering what direction to go.
It's nice to be on the close to finished end of a few projects.  I'd love to wrap them up so I can start on something new.
Thanks for stopping by!
Jennifer
Linking to

Freshly Pieced